So the moment of adulthood has come, it's time for your child to go to university. If you are a responsible parent, and your child is a worthy and responsible applicant, you need information about educational institutions to submit documents. It is very important to assess the level of a higher or secondary institution, because it will take the next two, three, or even five years of the life of the future student. In addition, it is worth paying attention to the rating of schools, because successful employment and the amount of knowledge a graduate has depends on it. A variety of Canadian middle and high schools have their own rankings, reputations, popularity, and ratings due to the fact that they provide educational services to new students. In addition to Canadian citizens, foreigners who came to Canada to receive a long-awaited profession can also receive education. Educational institutions include secondary schools, international secondary schools separately for boys and girls, boarding schools, universities and colleges. To distinguish between the pros and cons of institutions you might need Ontario high school ranking.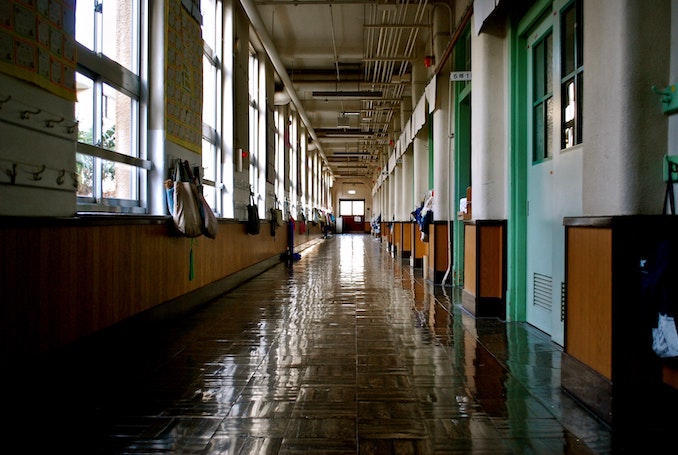 Lists of recommended schools are usually compiled by competent educational consultants who are specialists in Canadian educational institutions. Of course, the list will not help you fully understand and see the whole picture, but it is very important to analyze and understand what the differences are between the schools. This is a very valuable guide for parents, based on real data and student feedback. This data includes academic rankings, living conditions, college resources, and sports and hobby programs. 
It's especially important to pay attention to the ranking lists if you've just moved or want to choose a new high school in an unfamiliar area. The well-known Fraser Institute School Rankings can help you with this.
Public policy tank of Fraser Institute 
This institute is an analytical centre based on public policy and is very much appreciated by representatives of the scientific world. He studies education policy from the beginning to the very end, including report cards and categories for housing and student development. The Fraser Institute's rankings are based on academic performance and testing of the EQAO (Education Quality and Accountability Office), which consists of the following 6 categories:
Grade 9 scale of average in mathematics (Academic).

Grade 9 scale of average in math (Applied).

Percentage of 9th grade (non-standard studies). 

Percentage of incomplete OSSLT (Ontario Secondary School Literacy Tests).

Difference in the grades of girls and boys in mathematics (academic) based on the EQAO (Education Quality and Accountability Office) exam.

Comparison of the grades of male and female students who are taking the OSSLT test for the first time and their successful results.
EQAO School Classification 
This is a testing system that is designed for students in grades 3, 6, 9 and 10. Exams are also held in schools with English and French. Basically, they are based on reading, literacy and mathematics, of course not excluding writing. Passing the test for tenth-graders is a prerequisite for graduation and obtaining a high school diploma. But this rule applies only to students of public schools, private ones do not have such a rule. Why are these exams conducted? It's not hard to guess. Professors and school administrators use positive and negative results to determine the weaknesses and strengths of their students. This moment increases the status of the institution and helps to tighten the weaknesses, provided that they exist, to improve the system of learning and teaching. Also, it is very convenient for parents of current students and for parents of applicants that the data and results can always be viewed on the official website of EQAO.
The big dream may come true 
Ranking schools based on really important indicators of learning and institution level is very useful for determining the best school for a child. Ontario County is very rich in educational institutions and provides a different level of education for those with very different hobbies and knowledge. But all of them are the best educational institutions of their kind, as they present high-quality curricula, the latest technologies for studying a narrow profile of disciplines, highly professional professors and excellent facilities for accommodation during the period of study. However, it is worth considering that the rating relies not only on professionalism and academic performance, but also on pricing policy. Payment is charged according to the level, and only after graduating from a decent high school you will get access to a better education. After that, you will definitely find the profession of a dream, for which you will not regret any time, resources, or money. It's a dream that could come true so soon. 
The list provided by various sites and professors may include: the presence or absence of curricula of various specific disciplines, payment for a year or semester of tuition, payment for accommodation, duration and evaluation of the educational process. This extensive information will give an understanding of what awaits you in the next few years, how much money you have to provide and a list of documents for admission. All this is indispensable information for applicants as well as his parents. Planning and the right approach thanks to the already existing high schools rating scale is the first thing you should do when preparing for the adult life of your child and yourself in general. The list includes the best educational institutions that are known not only in this district, but throughout Canada. By the way, according to the trusted service of the company "Our kids" you can count on their support with the selection process. There you can find a list of proven higher schools for training and also consult about a particular institution directly on the site. Of course, your choice will depend on the hobbies and desires of the child, on your material capabilities and the time allocated to find the right solution. Despite this, experts will always be able to suggest options based on the above criteria.