YYC Barbecue is excited to share delicious, locally made barbecue available for delivery and pickup. In response to the new COVID-19 rules, owner Jordan Sorrenti designed a new menu that is travel-friendly and affordable. The menu is exclusive to YYC Barbecue and features smoked brisket, chicken, ribs and a variety of mouth-watering sides. To place an order, visit their website or find YYC Barbecue on Skip the Dishes or Uber Eats. This week, YYC Barbecue gave us their Pickle Fritters recipe, which can be a great appetizer or topping for poutine!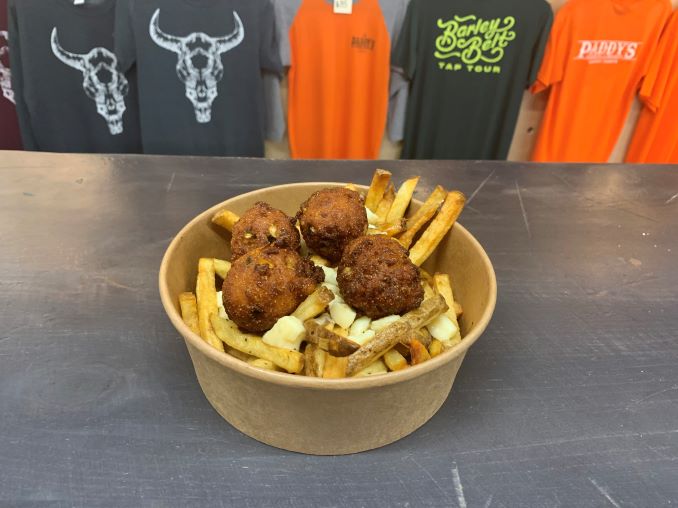 Pickle Fritters
Yield: 20-25 Fritters
Ingredients 
– ½ Cup Cornmeal
– 1 Cup All Purpose Flour
– 1 Tbsp Baking Powder
– 1 Tsp Salt
– 1 Can Creamed Corn (14 ounce)
– 2 Tbsp liquid Honey
– 1 Cup Chopped Pickle
Directions
1. Mix together dry ingredients, add corn, honey and pickle and thoroughly mix.
2. Use a Teaspoon to form into balls and deep fry in approximately 1 cup of heated Canola or similar high temperature oil in a saucepan.
3. To add more enjoyment to your fritters, dip in a ranch style dressing or use a topping on a classic Poutine (fries, cheese curds and gravy!)