Nada Hamatto is a Canadian artist based in Alberta and Toronto. Hamatto is known for her expressionist emotions large scale portraits using two different techniques between brushes and palette knives. After Hamatto graduated from school with Bachelor of Fine Arts and Design, her journey started and her need to paint, create has always been mandatory as breathing to boost her mind and soul. Nada is also known for her portraits of iconic pop figures and her take on famous photographers inspired work. She uses her characterized style to capture emotions, aura, and feelings.
Hamatto has exhibited in both nationally and internationally. She had solo shows and group shows in Canada, USA, Dubai, Saudi Arabia, Spain, Jordan just to name a few. Hamatto has also been commissioned for special design and art projects. Besides creating art on canvas Nada Hamatto has worked with hand painted pieces of furniture with high-end stylish, eye catching design.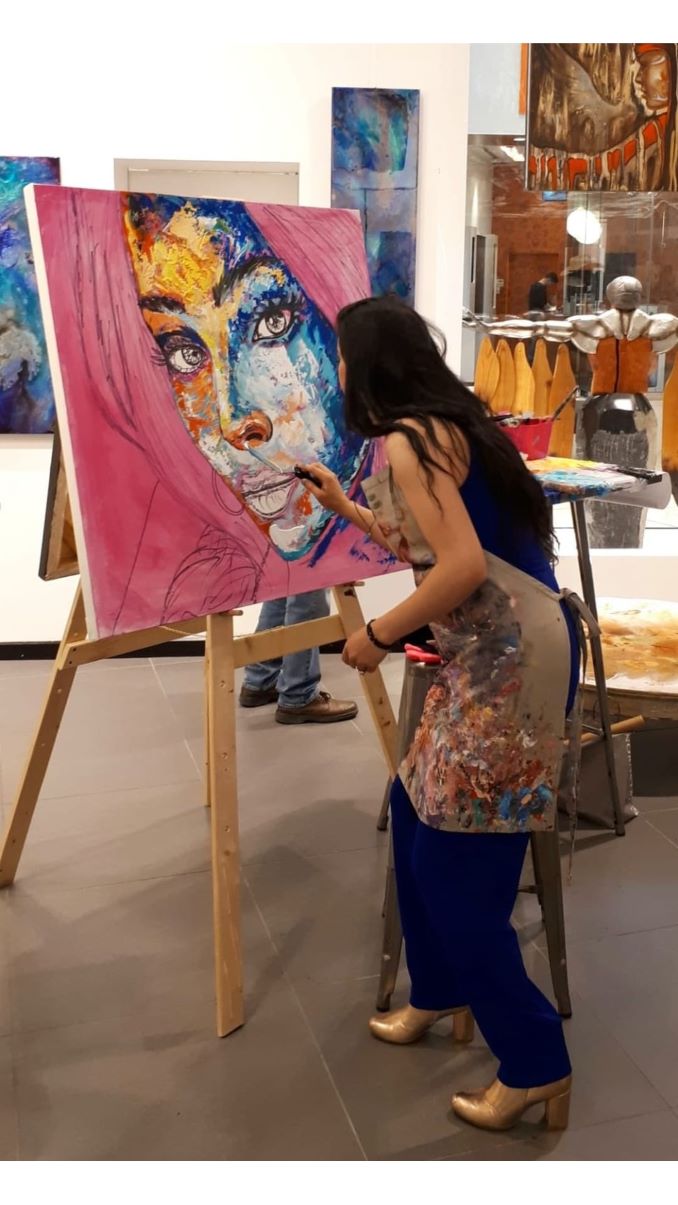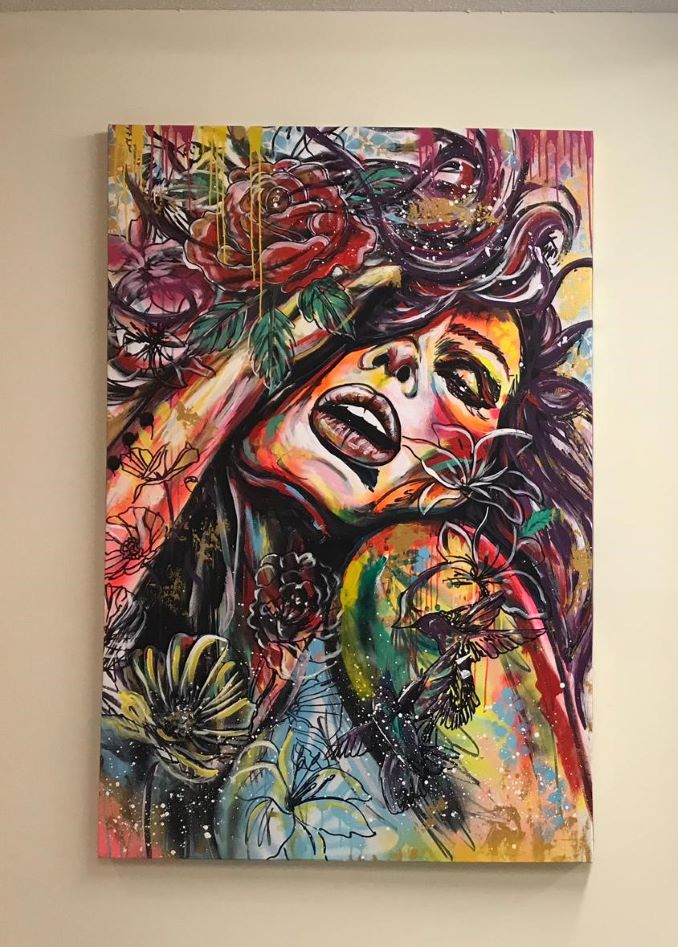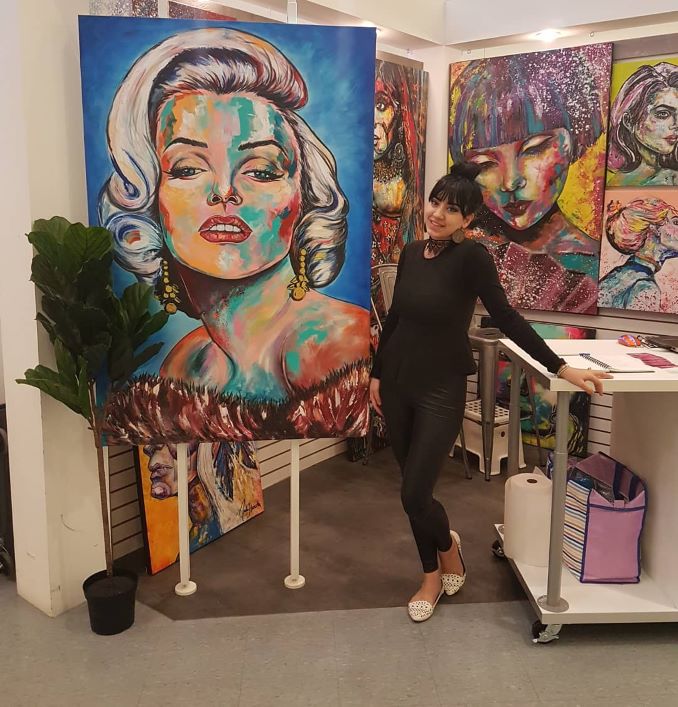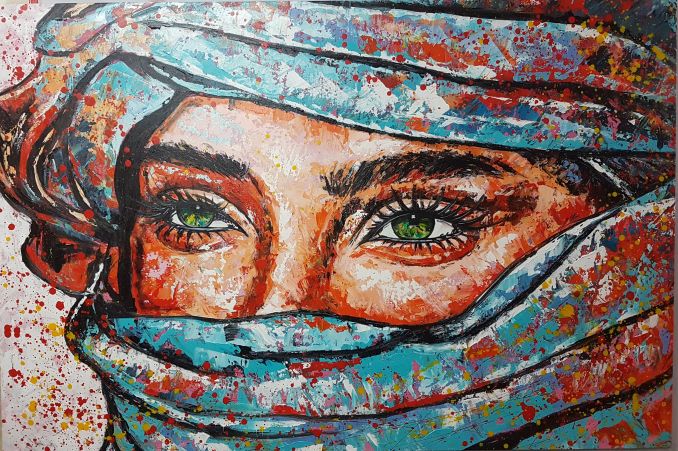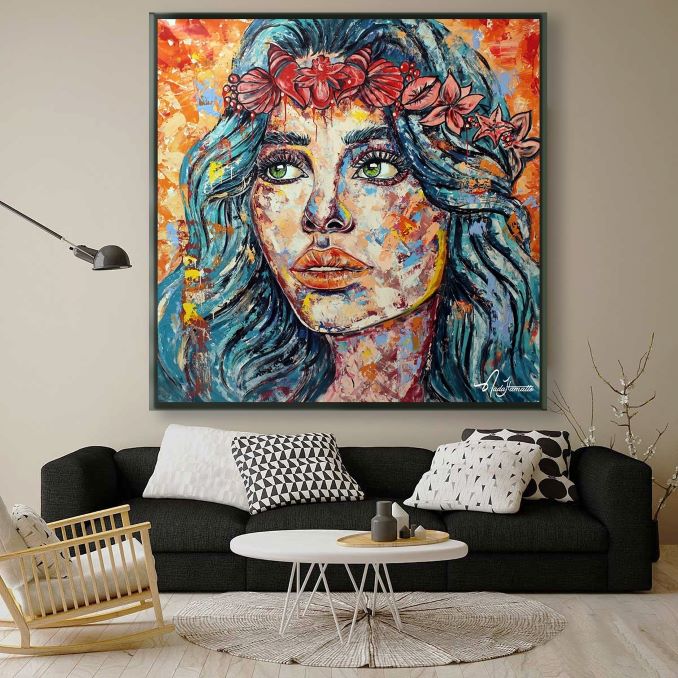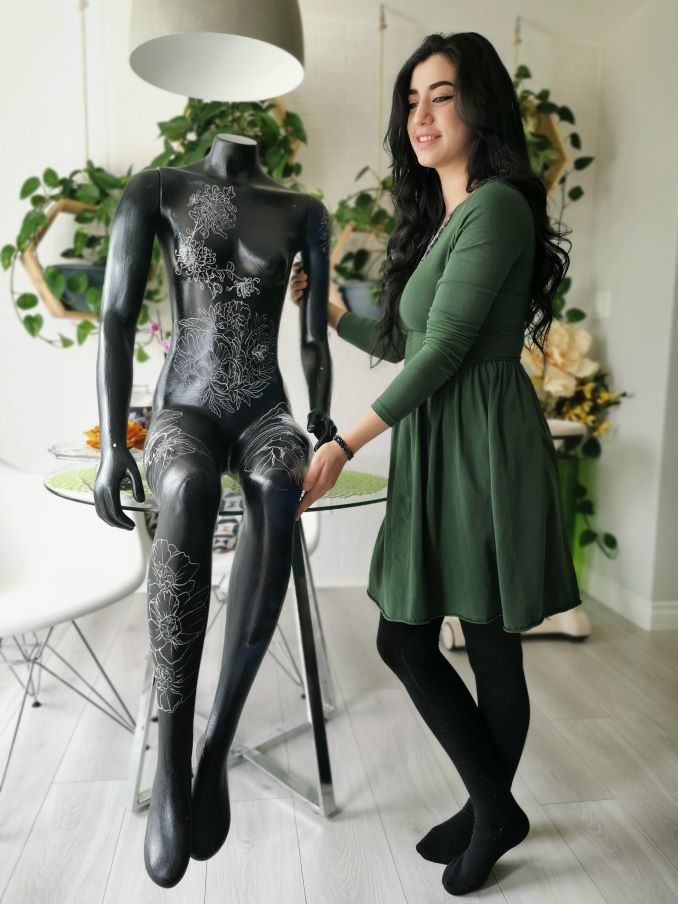 What 'hood are you in?
I am currently living in Alberta specifically Westside of Edmonton. My hometown is Toronto, so I keep flying back and forth for work as I also have families in each part of these cities.
What do you do?
I am a full-time artist incorporating a number of different mediums into my creations. Making art is one important thing that I do. My primary task is to create the art of my choice helping the world to visualize and bringing a style full of energy and colourful vibes to their homes. I spend quite a bit of time observing the world around me. In pondering things, people, politics, nature, mathematics, science, and religion. I observe color, texture, contrast, and emotions.
All of these interpretations require thought. So anytime time you see me sitting in a comfy chair and gazing into space, that's not necessarily loafing. I might actually be working.
What are you currently working on?
I am currently working on different portrait series in my studio. On a larger scale I am working in general in expanding and exposing my creations to different countries like contracting with couple of different galleries and art dealers in the Middle East to bring my unique style to the Middle East area like Dubai and Saudi Arabia.
Where can we find your work?
You can find my artwork in different galleries around the world. You can also search on any internet search engines by the name of Nada Hamatto and you will find all information about me.