International touring act Tennyson King is coming to Calgary for two special outdoor shows! It seems like you should have seen Tennyson King by now, because he tours so extensively across Canada, and isn't afraid to venture off the beaten trail! Originally born in Hong Kong, Tennyson was raised in Canada, and loves taking his music out on the road.
While It's a common phase in any emerging musician's career to tour Canada, acts will often only visit the larger centers. Tennyson however, is a small town aficionado. "There's so many great little places, and since Canada is so huge, I never would have thought to go to some of these places if it wasn't for music."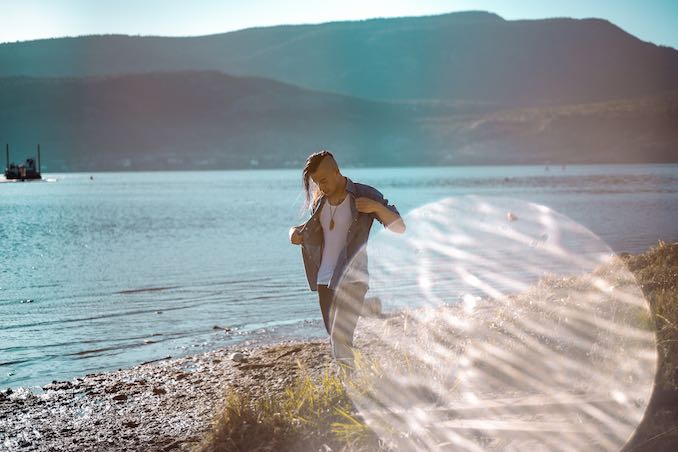 Small towns in Alberta that Tennyson has played include Nanton, Drumheller, Hinton, Waterton, and Medicine Hat. He recommends playing in smaller towns as a great experience for emerging artists. "When you play a show in a small town there's not as much stuff happening, so people will come to the event. I feel that there's a negative stigma with small towns, that they're close minded people, but I find in fact they're very open minded and so excited for new things. They embrace it, and are grateful to experience something new. In the city people can take things for granted. In small towns you get the support of the city promoting it."
In addition to extensive touring in Canada, Tennyson has also toured in Thailand, Vietnam and China, where a "small town" could actually be a city of a million people! "Part of touring China was that I wanted to experience being there through music, and to get back in touch with my roots, because I'm Chinese. I wanted to try and understand more about my own culture and about where I came from. A large part of that was getting back in touch with my language."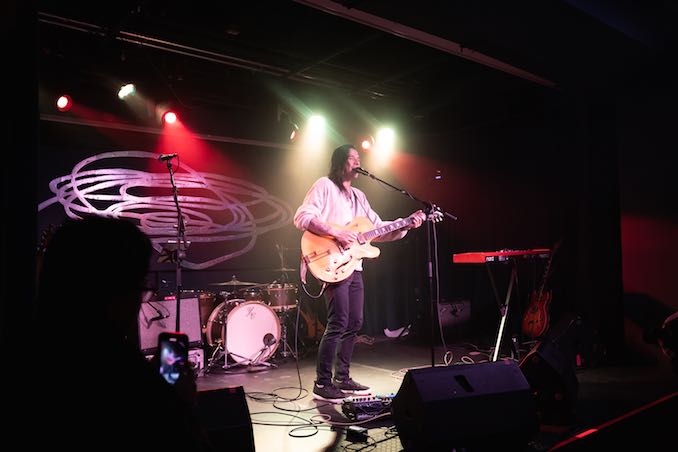 Tennyson started working on learning Mandarin about 2 years prior to Covid. "It was a pretty tough journey to be honest, learning to sing in Mandarin, and I'm still working on it now. But once I started getting a better understanding of it, and I started singing in it, it was really cool." Tennyson recounts that when he first started translating his work into Mandarin, the direct translations made sense in practical way, but they didn't necessarily make sense intellectually or in the form of poetry, to a Mandarin speaker. Now he tries to attack the translations in a different way.
"You have to kind of, say what you're trying to say in a different way. The biggest thing for me is listening to Mandarin speakers in songs, TV shows, or poetry, to see how they convey an idea and what words they use. Then when I have an idea I can at least choose words that would represent that idea."
Has it changed his sound? "Not yet. I think right now it's very much me using the language with the music that I'm currently comfortable doing. One step at a time! I'm slowly listening to more traditional Chinese music which I'm planning in the future to incorporate into my current style of music, so it will eventually alter that, and it's slowly happening. It's not happening yet, but that is my goal. To take elements of traditional Chinese music and elements of Western music that I grew up with in Canada, and try to make something unique with that."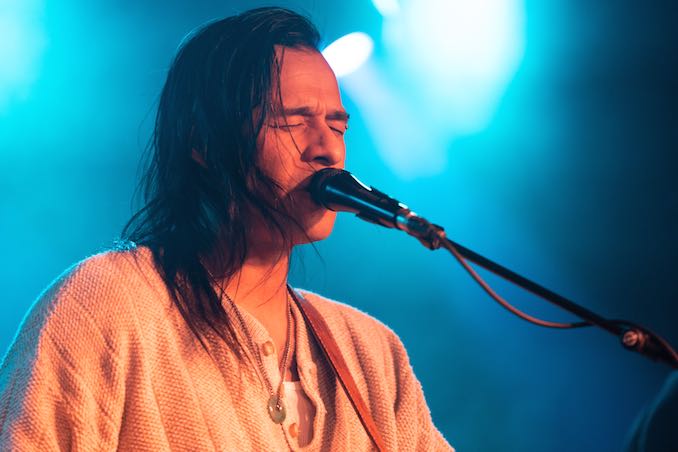 Tennyson's musical career seems to have an innate expansion. He's connected on a hyper local level in Canada, but also reaching out with an international multilingual energy. Although he himself doesn't read too deep into it. "I'm just trying to keep myself happy and make sure I'm enjoying what I'm doing!"
He couldn't be happier to be back in Alberta, and is looking forward to his visit to Calgary. "Something that I recently discovered about Calgary that I didn't know before that made me like Calgary a lot more…I didn't know that you could float down the river!" he exclaims.
On Aug 24th Tennyson will be playing as a part of TD Play The Park Music Series, which will be happening at Century Gardens in downtown Calgary starting at 10am. On Aug 31st he will be playing at Heritage Park in Calgary as part of their free live music series in the Plaza. His full tour schedule is available on his website