Stonegate is a rock band from Southern Alberta consisting of Marcus Steiner (vocals), Robbie Bailey (guitar), Taylor McPhail (guitar), Corey Mifflin (bass) and Luke Thompson (drums). The band was formed in early 2020, and since then has focused on recording new music and promoting its online presence (@stonegate.band). With a myriad of musical influences, Stonegate blends the familiar sounds of rock from the 90s and 2000s with some modern twists and turns.
To date, Stonegate has released four singles: "Fly Away," "Southern Dust," "Chatter" and "Victim." In October 2020, the band released their first official video for "Southern Dust." As a sort of tribute to the band's southern Alberta roots, the video features a fun sequence of performance shots on the back of a flatbed trailer, towed by a Peterbilt on a rural road outside of High River, Alberta.
Stonegate currently has another single on deck, entitled "Joke's On You," for which they plan to shoot another music video and release in early 2021. The band will be returning to Audiohouse Studio in Calgary to record their next 5 singles in the Spring of 2021, and they can't wait to hit stages around Calgary and the rest of Western Canada as soon as possible.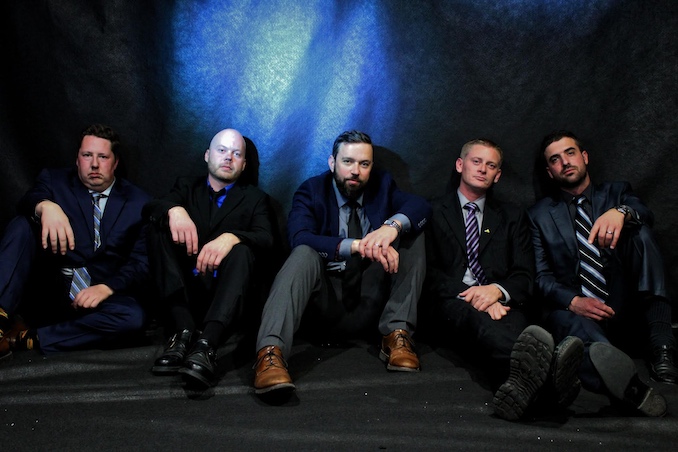 Name: STONEGATE
Genre: Rock
Founded: 2020
# of Albums: ½ an album – 5 songs down, 5 more on deck
Latest Release: "Victim"
Latest Single: "Southern Dust"
Latest Video: "Southern Dust"
Favourite Local Restaurant:
Hubtown Brewery in Okotoks. Not technically a restaurant, but who needs food. Just get a S'more stout.
Favourite band as a teenager:
Depends which member you ask…so, the Eagles
Favourite band now:
The Eagles. Or Shinedown.
Guilty Pleasure Song:
"Don't Be Stupid" — Shania's got life lessons for days.
Live Show Ritual:
We'll let you know when we get there
Favourite local artist:
Tough call, but I'd say Mindseed
Nose Hill or Fish Creek?
Fish Creek
EP or LP?
LP for sure.
Early bird or night owl?
Early bird. Love waking up and getting stuff done.
Road or studio?
Road, when it opens again!
Where can we follow you?
Either @stonegate.band on Instagram, Facebook or www.stonegateband.com.