Our Charitable Choices feature this week is on global-charity Light Up the World (LUTW), who bring sustainable energy to areas of the world without electricity. By bringing this resource to these countries, they are able to provide means to increase education and create jobs. We spoke to a representative to learn more about how we can help Light up the World!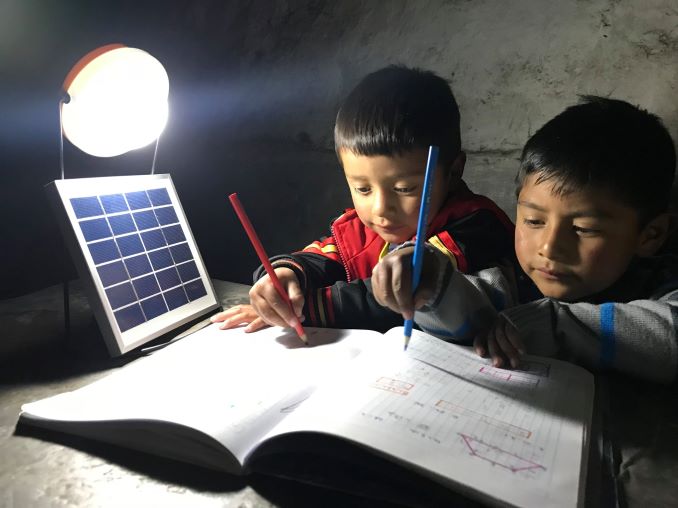 Describe your charity/non-profit in a few sentences.
Light Up the World (LUTW) is a Canadian non-profit focused on the principle that access to energy changes lives. We bring solar electricity and access to energy to schools, medical clinics, and community buildings in areas where families are still living off-grid communities through projects , training and educational workshops, and our social enterprise. Bringing light to these communities is just the beginning. It enables education, saves money, brings economic opportunities, and improves health conditions as people stop using toxic sources of lighting.
What problem does it aim to solve?
There is almost 1 billion people in the world living without electricity. This is one of the problems that the UN Sustainable Development Goals is trying to address with Goal number 7: "Ensure access to affordable, reliable, sustainable and modern energy for all".
When did you start/join it?
I joined two years ago, before the Summer of 2018.
What made you want to get involved?
I wanted to use my professional skills working in Communications for over 15 years to help others. And I really liked the idea of how Light Up the World approaches the work. The organization does a very in-depth background work with communities, establishing with them what they need and what is the best way to help them, and empowers them by giving them access to energy. The solar installations we do in community buildings really do change people's lives and the training we facilitate to local technicians guarantees that the knowledge also stays in the community. Our work has a direct impact and enhances the quality of life of so many people helping them out of energy poverty.
What was the situation like when you started?
The organization had almost 20 years of experience working in international development, a very solid and experienced team in the field, and the ongoing support of partners and volunteers who made our job a reality. The impact of our work was clear and inspiring!
How has it changed since?
Light Up The World is growing, the technical team is extremely talented, and our installations are bigger and thus have a very long-lasting impact in whole communities as we are bringing light and electricity to their schools, their clinics, and their homes now and for the future generations to come.
What more needs to be done?
There is still almost 1 billion people living in the dark so we will always work towards our dream: A world where everyone has access to sustainable energy.
How can our readers help?
They can visit our website and if they like what we do, I would encourage them to follow us on social media or subscribe to our newsletter to stay engaged with our work. They can volunteer, join us in one of our projects, become a monthly donor or attend our annual gala!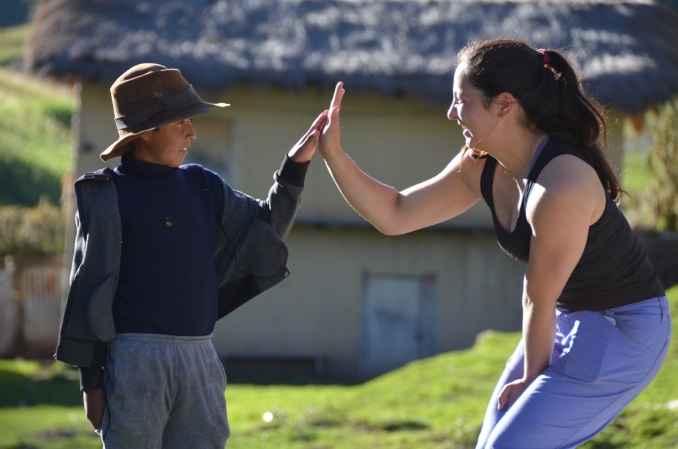 Do you have any events coming up?
Yes! We are one of the registered charities for the Calgary Marathon (31 May 2020). Registrants can run 5K,10K…..all the way to 50K! There is also a kids run for those who want to participate with the whole family! For every person who registers with our team, LUTW will receive a donation when using this referral link.
If your readers need a new healthy challenge for 2020, they can use their energy to LUTW with us to help us Light Up The World!
Where can we follow you?
You can follow us on Facebook, Twitter, Instagram or LinkedIn! We would love to hear from you!
PAY IT FORWARD: What is an awesome local charity that you love?
I personally love the Children's Cottage Society . They do an amazing job locally and I would really recommend to check them out and support their mission!