For this edition of our Homegrown Business feature, we spoke with Kashieka Malcolm from Maly Nature. Maly is family-owned and operated. They proudly formulate a range of handcrafted body products and candles inspired by the aura of nature. They source luxurious oils, fragrances, and additives that greatly appeal to the body, senses, mind, and soul.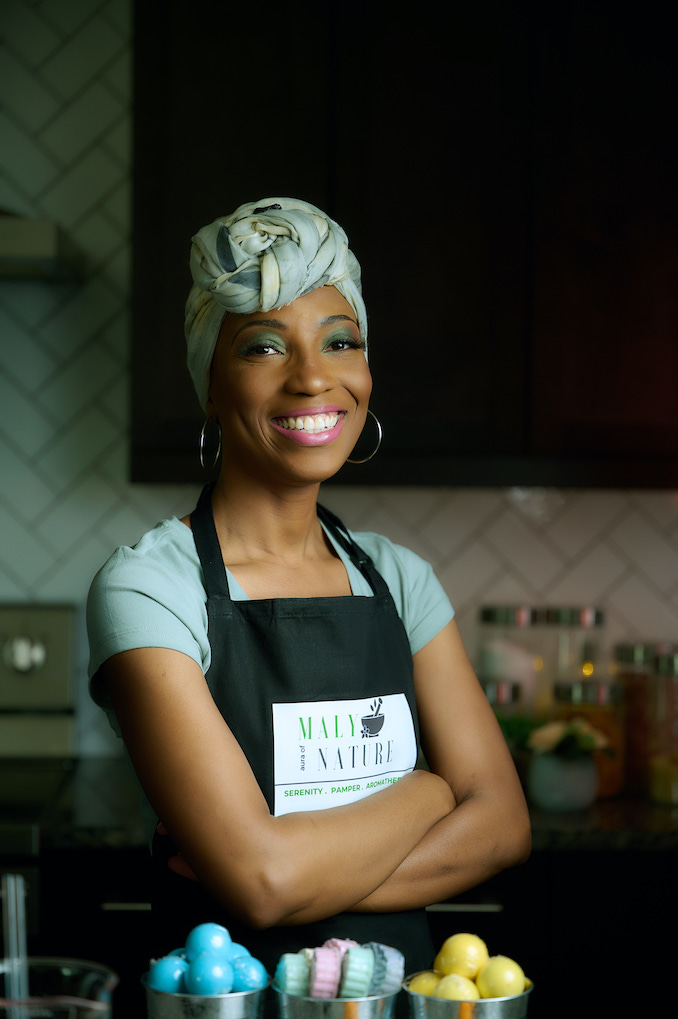 What is your business called and what does it do?
Maly-Nature formulates spa-quality handcrafted Bath and Body products which encourage self-care, wellness, and relaxation that can be enjoyed in the comfort of your home. The products are made using natural and high-end ingredients, in small batches, to ensure the best quality. We offer gift packaging with personalized card options for those looking to purchase something unique for their loved ones. We provide wholesale rates for other businesses interested in reselling our products or using them for events, gifting, or hospitality. Our spa kit and soap, monthly and quarterly, subscription feature makes it easy for our valued customers to access their favorite products and get a taste of "what's new" with Maly, without lifting a pin.
What made you want to do this work?
I have always been a big fan of non-traditional natural bath and body products. In fact, I have spent a considerable amount of time and money in boutique Bath and Body stores. I worked at a spa in Saskatchewan and was so fond of all the different concoctions that the estheticians would blend. Additionally, as a teenager, I could usually be found making my own mixtures of ingredients to be used in my skincare regime. So, my obsession with luxurious bath and body products, my experience in the spa and hospitality industry, as well as my drive to become a notable entrepreneur are the factors that triggered my interest in doing this.
What problem did you want to solve with the business?
With the abundance of makers selling similar products, I wanted to set us apart and really define our brand. As a result, I paired my professional background in spa and hospitality with the products I make to give the feeling of being in an oasis, each time our products are used.
I wanted to add a feeling to our products, a mood. I wanted to provide our customers with the right products to pamper themselves at home and offer truly luxurious experiences at a fraction of the cost, that can be enjoyed by the whole family. Our products, made with gentle ingredients, are suitable for children and adults alike.
Who are your clientele/demographics?
Moms and Dads who are burnt out from constantly attending to everyone else's demands but need to step away from it all for a few minutes to take care of themselves mentally and physically. Couples who want to re-connect by engaging in quiet, alone time to pamper and nurture each other. People who suffer from skin irritation and conditions elevated by harsh ingredients included in their skin care routine and are searching for more natural and/or gentle options. Those who endorse the going back to basics approach and know the value and benefits to be gained from incorporating natural products in their skin and self-care routine. Those who enjoy serenity, relaxation and would rather create their own ambiance.
How does your business make money? How does it work?
We maintain a social media presence on Facebook and Instagram @malynature; Tiktok and Pinterest @maly_nature. Orders are typically placed through our website at www.malynature.com, Facebook Marketplace, through our Etsy page as well as on Amazon. We also have a subscription option on our website and through Cratejoy for our Spa Kit and some of our soaps. We can also be found at pop-up markets and events around Calgary to meet our customers face-to-face and offer them a more personable experience shopping with us. Some of our products are offered wholesale through Tundra or by completing the form in the Wholesale section of our website, for other businesses who are looking to resell our products or need larger quantities for events or other purposes.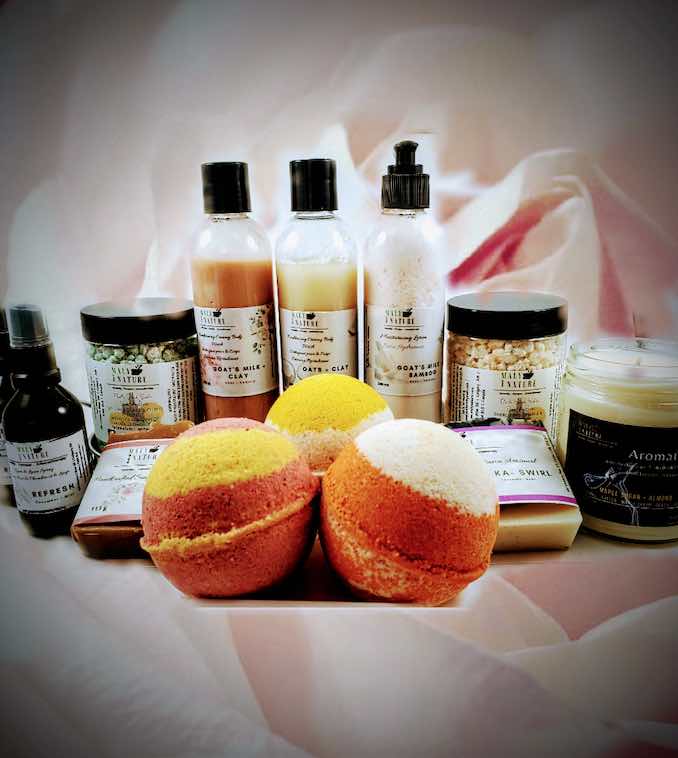 Where in Calgary can we find your profession?
We are a home-based business located in the Mahogany community of SE Calgary. Our products can be viewed and ordered at www.malynature.com. We offer Free delivery within our community and neighbouring ones, and a contactless pickup option is also available. In addition, you may follow us on social media to be updated on where we will be for events and pop-up markets to get a live view of our products.
What is the best question a prospective customer could ask a member of your profession when comparing services? Give the answer as well.
Why should I buy from you when there are so many others making the same products?
Agreeably, there are others selling similar products, however, Maly-Nature's recipes are uniquely formulated to evoke the feeling of being at a spa within your own home. Our recipes are developed from scratch by me, so you will not find the same mix of ingredients anywhere else. Also, I formulate our products with natural ingredients based on their known benefits to our wellbeing. Most of our products are gentle enough to be used by those with certain sensitivities and even children. Our 11-month-old and 5-year-old both use our bath and body products. We have received many positive reviews of how amazing our products are and how they have helped to reduce the discomforts they have battled with for years. While we make no medical claims to our products, the ingredients used are carefully selected, and their value is felt by many of our customers. We are proud of what we do and delivering excellent customer service is a major part of our brand's standards.
What is the best part about what you do? What is the worst part?
The best part is receiving positive feedback from customers who have purchased our products, or at an event and hearing the "Ooohs and Ahhhs" as people express how much they love our products.
The worst part is when a design for a product does not go according to plan. Whether it is ingredients activating prematurely due to something crazy, like the weather or my mood (lol, yes, it does happen) or the swirl pattern of a soap (for example) did not turn out exactly as it was supposed to be. The positive to that is, I consider what I do to also be an art, so a failed design in the maker's view could easily be an eye-catcher to someone else.
What is your favourite joke about your own profession?
I was in a photography session the other day, and the photographer asked me what my major was in university and whether I studied Chemistry. LOL! I studied Hospitality and Tourism Management, in fact, I hated the sciences so much in high school, I decided I would steer clear away from any profession that required even the slightest tinge of it. I guess, never say never! Because now I strongly believe this is my calling. I absolutely, without a doubt, love what I do- chemistry and all!
PAY IT FORWARD: What is another Calgary business that you love?
The team at CSDMedia is my favorite Calgary business. It is a duo of husband and wife, Craig and Rochelle Thomas who help businesses share their story through media, in the form of videography and photography. They are also great at capturing the key points of any event, such as weddings or family sessions, leaving you with wonderful memories to cherish for a lifetime. Add Shana-Kaye at Loris Beauty to the mix, who often works alongside this team, with her talent in makeup artistry, and you have everything you need for an amazing experience.