Canadian jazz vocalist Deanne Matley has a reputation that just keeps on growing. Known for her pure but powerful voice, her way with a vocal line, and her ability to swing hard, emote softly, and connect with her audience, Deanne has made a name for herself across Canada and beyond. Her five albums, with songs ranging from standards to pop Christmas favourites, have earned her spots in top jazz playlists in Canada, the United States and Europe, and in the hearts of listeners around the world.
Deanne is a flexible performer in both English and French, who's as comfortable in front of a big band on a festival stage as she is singing with a trio in an intimate club space. She's wowed audiences at jazz festivals and clubs in Canada, France, and as far away as Ulaanbaatar, Mongolia. Deanne has shared the stage with jazz greats including Larry Koonse, Brian Lynch, Matt Catingub, Tommy Banks and Al Kay. She's featured in the September 2018 edition of Downbeat, is a featured artist on ICI Musique (CBC Quebec) and was a 2018 nominee as the "Industry Person of the Year" for the YYC Music Awards in her hometown of Calgary.
A singer since childhood, Deanne studied at the Berklee College of Music, the Banff Centre for the Arts, and the Stanford Jazz Institute both before and after launching her career as a jazz vocalist. She performs a jazz-focused but eclectic repertoire with combos of all sizes, including her own Deanne Matley Trio, in Montreal, Calgary, and Europe.
Deanne's latest and most ambitious album, Because I Loved, an emotion-driven combination of original songs and exquisite, heartfelt jazz and pop covers, came out in May 2018 and reached #6 on the Canadian national jazz charts. Distributed by Distribution Select, the album features well-known Montreal artists Ranee Lee (vocals), Jim Doxas (drums), Paul Shrofel (piano) and Adrian Vedady (bass), joining Deanne in an artistic tour-de-force.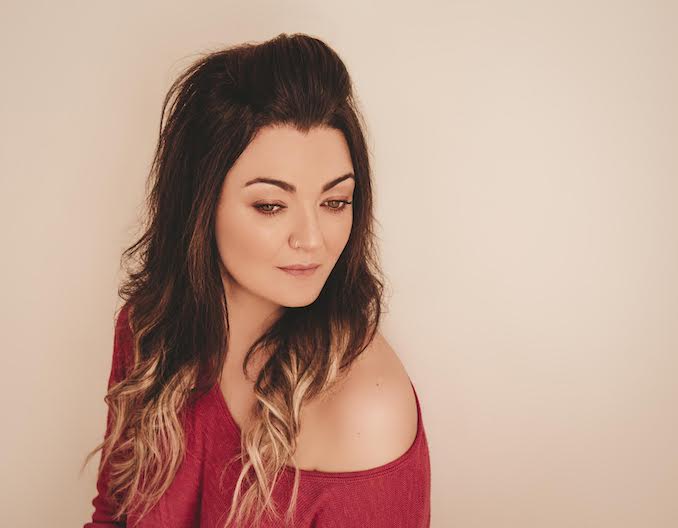 Name: Deanne Matley
Genre: Jazz/Adult Contemporary
Founded: 2012
# of Albums: 5
Latest Release: Because I Loved (LP)
Latest Single:  Don't You Worry 'Bout A Thing (March 2019)
Love Him Forever (May 2019)
Latest Video: Love Him Forever
Favourite Local Restaurant: 
Cassis Bistro
Favourite band as a teenager: 
Oasis
Favourite band now: 
Marvin Gaye
Guilty Pleasure Song: 
Moves Like Jagger
Live Show Ritual: 
Meditation, Physical & Vocal Warm-up
Favourite local artist: 
Long Jon Lev (Jonathan Ferguson)
Nose Hill or Fish Creek?
Fish Creek
EP or LP? 
LP
Early bird or night owl?
Night Owl
Road or studio? 
Both!
Where can we follow you?
Website | Facebook | Twitter | Instagram | YouTube | iTunes
Any shows or albums coming up?
New full length jazz album coming out early 2020. Multiple new singles releasing in 2019 including another new video 🙂