One of the most promising countries for doing business because of its economic and political stability is Canada. A successful start to any business depends on good business planning of all work processes, one of which is good team communication.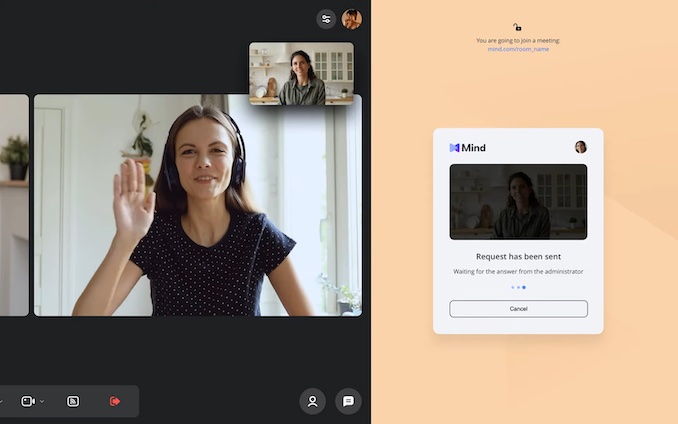 Connecting with colleagues and clients has been made easy with the advent of video conferencing platforms. Several iMind reviews show that iMind video conferencing platforms stand out in several ways and offer the best solution for colleagues to schedule meetings with their clients regardless of location. Most employers of labor have adopted video conferencing tools for companies to connect with their colleagues and clients.
How iMind Helps Build Better Relationships
With companies springing up here and there, having several outlets in different cities. It is almost impossible to host every member of the staff in one location for a real-time meeting, this is where iMind offers the best solution. It is an interactive and real-time video conferencing solution to help employers cut costs while having an effective meeting. 
Taking advantage of the changing times in the workspace, iMind makes it possible for colleagues across different locations to interact without having to meet physically. This helps foster good working relationships. Also, this makes it easy for different companies at all levels to collaborate without stress. 
How Does iMind Video Conferencing Work?
Whether you choose the iMind free plan or other plans, there is a common experience you get. Adding a video component with good audio and video quality to your meeting allows you to communicate better with participants at work. This iMind tool has the ability to suppress background noise giving you the best audio experience during meetings. 
There are so many other benefits of using the iMind tool. We will pay attention to these advantages.
WebRTC communication technology
The iMind product is designed based on recent WebRTC real time communication technology that gives room for video communication using a browser in any location of the world with a top notch audio and video quality. 
In contrast to other video conferencing solutions, using iMind services does not require installation of any software or hardware. You can use it on mobile browsers and other devices. If you don't need to register if you just want to talk. 
Variety Of Functionalities
The iMind platform was built to accommodate a lot of features and functionalities. With iMind, you can hold online meetings and video conferences. 
Aside from the wide range of functionalities that the iMind solution serves, it can be seamlessly integrated into the IT setup of an organization.
Screen Sharing Function
This feature makes it possible for participants in video conferencing to chat, view documents while a meeting is ongoing and equally share their desktop and programs. 
In addition, the moderator in a conference reserves the right to decide which participant joins the meeting. When a new attendee tries to enter the meeting room, the platform requests that they take their pictures. The meeting host receives notification showing the picture of the new attendee. With this, the host can decide whether to allow the new attendee in or not.
How Does Organizations Benefit From iMind
iMind platform can be used for different levels of tasks. It can serve both personal and organizational needs. iMind features different subscription plans that are tailored to meet the varying need of various organizations. Out of the four existing plans on iMind which include the following; 
free plan;
pro plan;
business plan;
enterprise plan.

 
All but the free plan are good for organizations. This makes it possible for them to explore online chats, concurrent conference recording, unlimited room creation and many more.
Why iMind is Such an Effective Option for Employee Communication in Canada?
Times have changed, the same is true about where and how we work. In the present work setting, it is important to build personal relationships and trust. Also, the need for camaraderie and collaboration still exists. 
This is the gap iMind can bridge. To see and be seen, hear and be heard and share information on a personal note effectively is all that the mind platform affords. Apart from the fact that it creates a connection between colleagues and clients, it fosters an efficient virtual connection anywhere.