One of the best things about the fall in terms of clothing is that it's cool enough to wear your favourite hoodies. And, if you're looking for some new comfy hoodies to add to your collection, then there are definitely some really nice options in the latest menswear collection from Burberry. While these are in the menswear range, hoodies are pretty much a unisex thing and so there's nothing to stop women from choosing from these fashionable and comfortable designs, too – or, of course, from 'borrowing' them from boyfriends and husbands!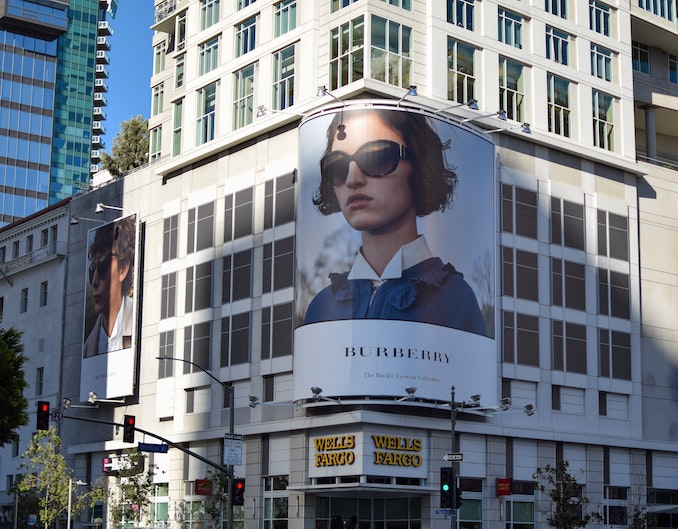 There are lots of different hoodies from Burberry for fall 2020, but here we've picked out four different and interesting designs you may well love:
Red and White Multi-Zip Striped Hoodie
This red and white striped pullover style hoodie in bold red and white stripes has something of a rugby feel about it, as well as fashionable touches in the form of the zip details. The sleeves can actually be completely removed using these zips to wear the hoodie as a vest style top. It also features the Burberry fawn branding on the chest, and a half-zip closure allowing you to open up the neck a bit if you prefer.
You can find this hoodie and all of the other designs mentioned in this article at SSENSE. SSENSE carries all of the latest pieces, as well as the latest fashion collections from many other desirable fashion labels, and it is also a great place to shop for shoes, accessories and designer jewelry.
Monogram Landon Hoodie
This is the perfect hoodie if you love the Burberry for men collection, but prefer something simple in the design of your casual clothing. Available in white, black or red, this is a classic hoodie with monogram branding that will never go out of fashion, and will make a great fall wardrobe staple whichever colour you opt for.
Gray Double Swan Hoodie
If you prefer graphic hoodie designs, this soft grey hoodie with monochrome double swan design on the front is a really nice choice, with an urban look that make it perfect for weekends. This hoodie pairs really well with jeans, owing to its more casual rather than athleisure styling, and the design is unique enough that it is sure to become a favourite in your collection.
Blue and Red Manslow Hoodie
If you want something brighter and bolder, then this red and blue patterned hoodie, which features two different tones in a pattern made from the Burberry logo, is a stylish choice that's fun to wear. The front pocket has a slightly contrasted version of the print on the rest of the hoodie to add interest and keep the effect of the print from being overwhelming, making this design really easy to wear despite its especially eye-catching look.
These are four very different hoodies that could all make for great choices this fall season, so why not check out the full fall and winter menswear collection from Burberry now?