Kathleen Smiley of Local Laundry began as a student working for the local clothing shop. A few years later, she has helped a small local shop, making YYC t-shirts, into a Calgarian staple of fashion, and renewable resources.
What is your business called and what does it do?
Local Laundry is a Canadian clothing company that specializes in creating responsibly-made garments that make you look and feel good. Our mission at Local Laundry is to donate a million dollars to Canadian charities by 2030. To date, we've donated over $100,000!
What made you want to do this work?
Co-founders, Dustin Paisley and Connor Curran have built the Local Laundry brand from the ground up starting from a simple Google search, 'how to start a t-shirt company.' It all started when co-founder, Connor Curran, picked a fight with a laundry machine. Connor lost the fight but had an aha moment in the scuffle: What if all of our laundry was local? Like really, genuinely local? And from the ashes of that fight, Local Laundry rose. Today, Local Laundry is headquartered in Calgary and proudly Canadian, from our manufacturers and garments to our employees and customers. But the clothes are just the beginning: Our community is the heart of our story.
I started with Local Laundry as a student in 2016, fast forward to 2020, Local Laundry hired me as a full-time employee and the rest has been history. During the pandemic, we doubled our revenue, and our team has grown to 5 full-time people. I wanted to be a part of Local Laundry because of the community I could see it creating. If the pandemic has taught me anything it's that people need people, in some capacity or another. I tend to get emotional when thinking about Local Laundry because I never thought that sweaters could make you feel so connected to a community. My hope for Local Laundry is that it will continue to give the 'Locals' as we call them aka or customers, retailers, the social media community, suppliers, clients, etc. a reason to get involved and feel as if they're a part of something bigger than themselves. For me, I believe that to be a powerful feeling.
What problem did you want to solve with the business?
Initially, Local Laundry set out to create community t-shirts and gave Calgarians an opportunity to represent our beautiful city with our YYC Collection. We further expanded that notion to our CAN Collection and have continued to create clothing that is representative of not only our city or country but a feeling or movement.
When we first started, we were using dropshipping and on-demand printing. We didn't fully understand the manufacturing process and the impact it has around the world. We quickly learned some places were more responsible than others when it came to taking care of their people, the planet and ultimately the product and how they made it. We kept asking how come no clothing company knew of what manufacturing their garments here in Canada. After some research, we found out that before 1989, over 70% of all clothing bought and sold in Canada was made in Canada. Fast forward to 2015, and now less than 5% of all clothing is made here in Canada.
We were determined to reverse that trend. When you produce here in Canada, it is more expensive but for good reasons. They are made by Canadians who are being paid a livable wage, work in a safe working environment, have health benefits and are adhering to strict Canadian labour and environmental laws. It turns out that when employees are taken care of; they produce a better garments. When you create a better garment, it will last longer, making sure it stays out of landfills longer.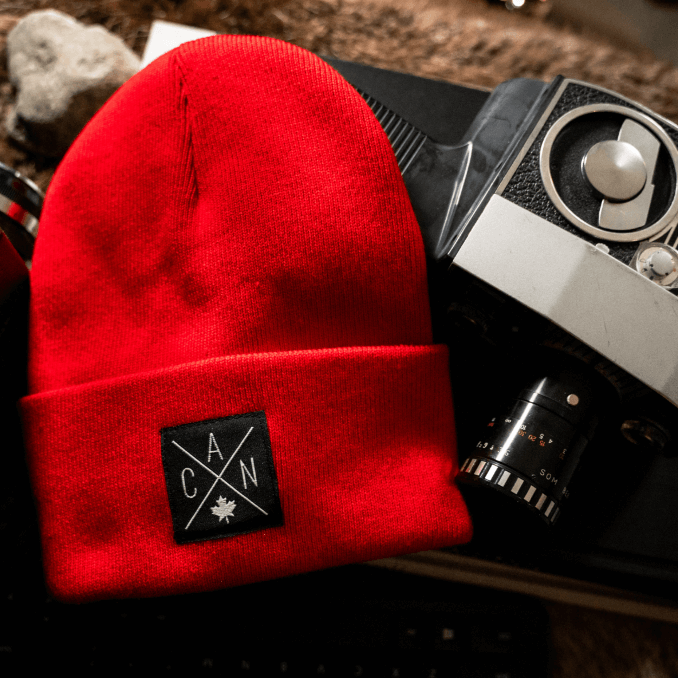 Who are your clientele/demographics?
Our customers are typically 75% female, 25% male and are between the ages of 25-45 years old. Our main customers reside in Calgary and the area, however as we continue to grow more and more customers are coming from across the country!
How does your business make money? How does it work?
Local Laundry makes money both with our online e-commerce store and D2C model as well as our B2B model by creating custom garments and collections for other businesses, influencers and retailers.
Where in Calgary can we find your profession?
We're an online store, mainly, we do have a couple of Canadian and Calgary-based retailers. However, we're currently working towards opening our own warehouse in YYC with a mini-store front so we can offer local pick-up and in-person shopping for customers.
What is the best part about what you do? What is the worst part?
The best part of what we do is donate to charities. We've surpassed one-tenth of our goal of donating a million dollars to Canadian charities and it's incredible to see the community we've been able to build along the way.
As an online store, there are many barriers when it comes to online shopping that can be difficult for customers. One of the hardest parts of selling clothing online is communicating the size of a garment. You can have as many sizing charts as possible and still, the garment may not "fit" the way you want or the way the customer imagines it to. We strive to offer the best customer service possible in order to remedy any struggles a customer may face with online shopping. Our entire team online shops so we use that to our advantage in order to put ourselves in a customer's position.
What is your favourite joke about your own profession?
Sometimes I'm bad at communicating 🤣
What are your social media channels?
Instagram | Twitter | LinkedIn | TikTok | Facebook
PAY IT FORWARD: What is another Calgary business that you love?
There are so many local businesses that we love! Stax Cycle Club, Rviita Energy Teas, Calgary Heritage Coffee Roasters, Village Ice Cream, Wild Tea Kombucha, Marble & Bow, Devon & Lang, Yama Vans, Doodle Dogs, Pinnovate… I could go on and on!