This week, our featured business is Dwarf Stars, which sells allergy-friendly and tasty chocolates. They are currently selling in 60 locations throughout Alberta as well as a few in BC and most recently, Ontario.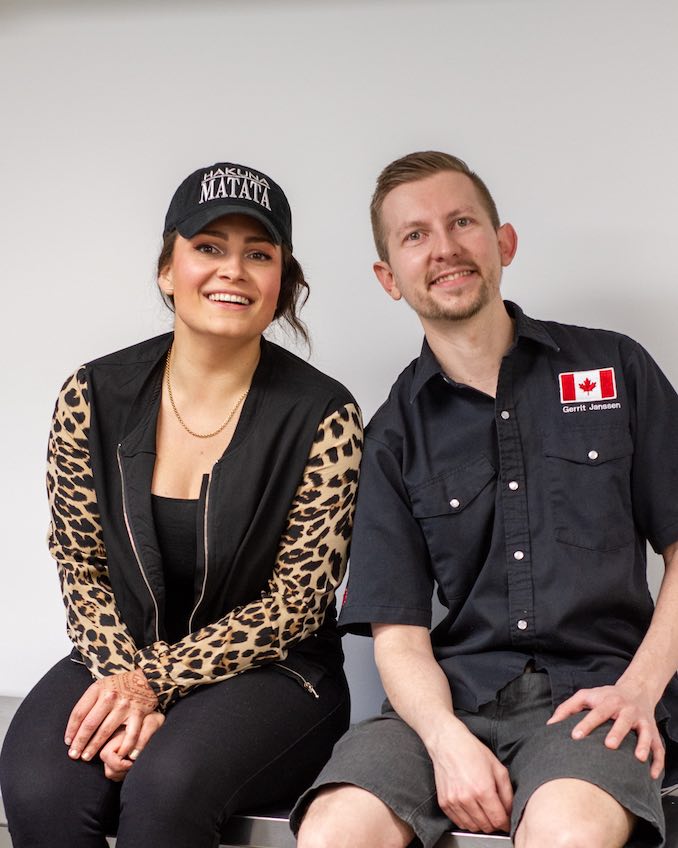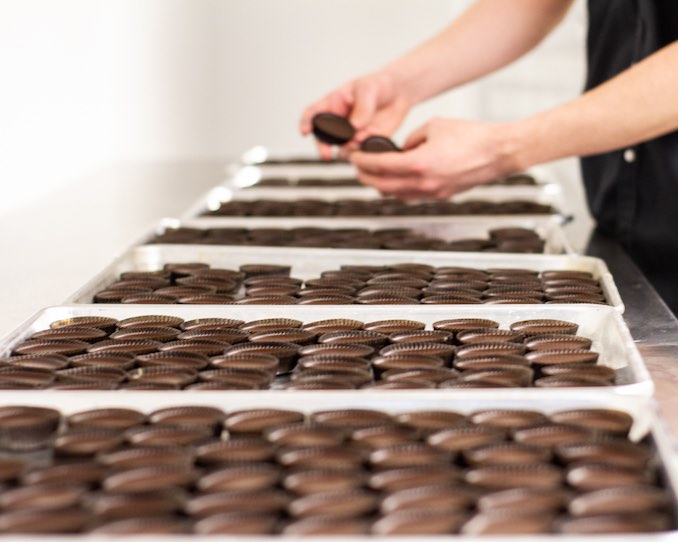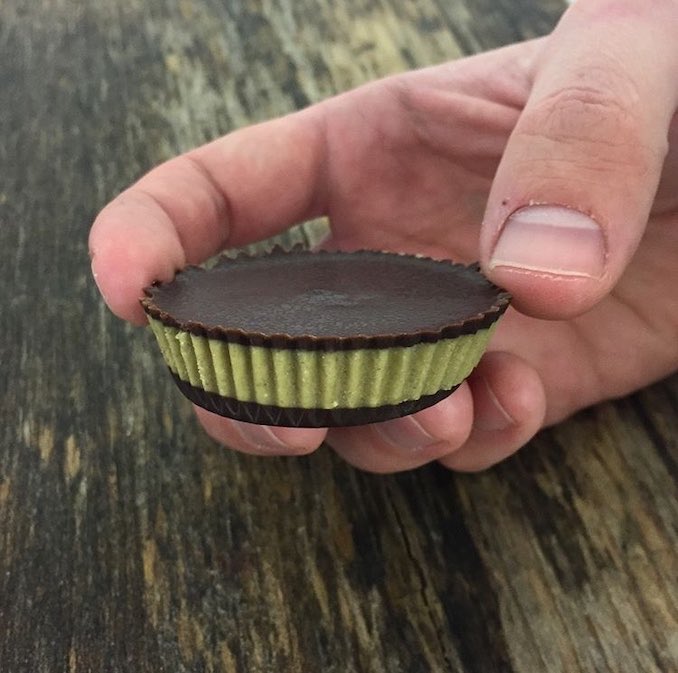 What is your business called and what does it do?

Dwarf Stars is a local, Calgary-based business that has been running for 16 months. We offer allergy-friendly, nutritious and delicious chocolates – namely Pumpkin Seed Butter Cups (a healthier spin on a peanut butter cup). All of our products are peanut-free, tree nut free, dairy-free, gluten-free, soy-free and vegan (we also have a sugar-free option).
What made you want to do this work?
Gerrit is a red seal chef with twelve years experience in the culinary industry studying under talented mentors like Duncan Ly (Foreign Concept) and Jinhee Lee ( Raw Bar and Masterchef Canada). Kathryn has a Bachelor of Commerce Degree with a major in Marketing from Curtin University in Perth, Western Australia. Her long-time passion for fitness, nutrition and healthy living coupled with Gerrit's culinary innovations allowed them to recognize a gap in the market for allergy-friendly, yet delicious treats.
We thought it was time there were delicious, yet nutritious treats available on the market that don't make you feel like crap after eating them, and are available to everyone, regardless of food intolerance or allergies. The smile on a parent's or child's face when they get to enjoy our treats after being told repeatedly all the things they CAN'T eat is one of the greatest gifts we receive in doing what we do.
What problem does this solve?
Dwarf Stars provides delicious treats that are as good for you on the inside as they are in taste. Made from minimal, natural and nutritious ingredients, they contain no chemicals, no preservatives, or any high-allergen foods. We also offer a sugar-free line that tastes incredible and is optimal for those who are diabetic, following a ketogenic diet or are looking to lower their sugar intake.
Who are your clientele/demographics?
Health conscious consumers that are avid nutrition label readers who understand they don't have to compromise on taste to find a nutritious treat or vice versa. They may or may not also have, or know someone who has food allergies, food intolerances or chooses an ethics-based diet (celiac, nut allergy, lactose-intolerance, vegan, etc.).
How does your business make money? How does it work?
Our business is primarily based on wholesaling our products to retailers, health food stores, cafes and independent grocers. We also sell our products online direct to consumer through our website.
Where in Calgary can we find your profession?
We sell in select Sobey's/Safeway stores, Community Natural Foods, Amaranth, Made Foods, Fresh & Local Farm Outlet and many other independent eateries and cafes. You can find a full list here: https://dwarfstars.ca/pages/where-to-buy
What is the best question a prospective customer could ask a member of your profession when comparing services?
"What are the ingredients?" Check the labels. A lot of companies (unfortunately small businesses too) try and cut corners by putting things like lard, vegetable shortening or palm oil in products to make them shelf stable and cheaper. Besides being incredibly unhealthy for our bodies, ingredients like palm oil have a devastating impact on our environment. Palm oil production is the largest cause of deforestation and is leading to the extinct of the Orangutan population in Indonesia.
What is the best part about what you do? What is the worst part?
Being able to create and offer a product that people want to buy is a great feeling. Gerrit and I bootstrapped this business and have managed to grow it quite rapidly in just over a year. But, because it is just the two of us right now, we manage all aspects of the business which is a lot of work and can take a toll. We are finally learning to find balance and will be hiring very soon!
What is your favourite joke about your own profession?
How much time do you have? We have SO many inside jokes from all of our time spent sampling/selling we might have to make a video. We have had customers ask the most bizarre questions like, "Is that cheese?", "Do you sell Turtles?", and "Is it just for pregnant ladies?", that we can't help but keep it light and laugh about it.
PAY IT FORWARD: What is another Calgary business that you love?
Husband and wife team 3 Bird Studio (IG: @3birdstudio). They are incredible photographers currently on a mission to profile 100 Calgary businesses in the food and beverage industry on their Instagram. They captured the lovely founder photos in this piece.