Hey there, I'm Gizmo – a handsome fellow with the most charming personality! Have you seen my most recent headshots? I'm certain that's what caught your eye! I have the fluffiest, softest and most luxurious coat ever seen here at CHS – this I'm sure! This does mean that I will need help from you with upkeep, including regular brushing. What a perfect way to spend our lazy Sunday afternoons on the couch! I love attention, so come on in for a visit and let's spend some time together. You can rub my head and scratch under my little chin and I'll just roll around and purr, bump against you, and show you the happiest face you've ever seen. What more could you want?! So come on by CHS today, I'll be waiting!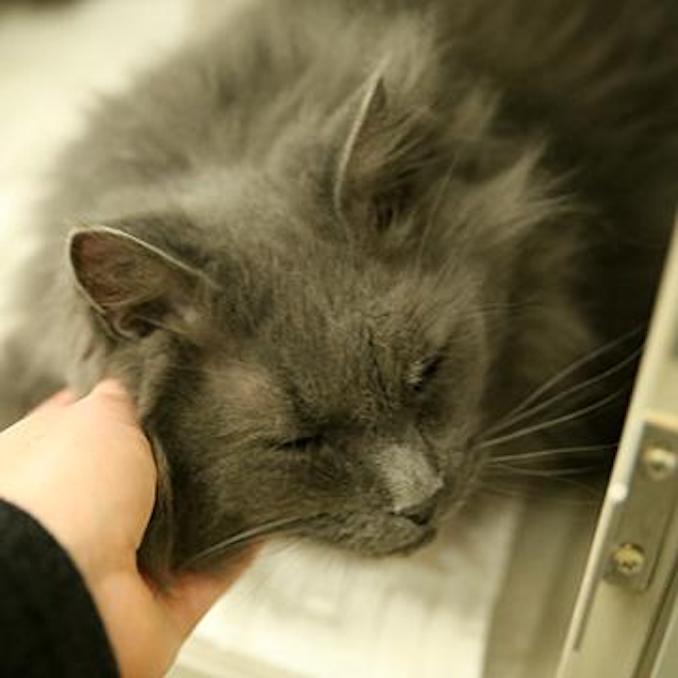 Gizmo
Age: 7 years 2 months 9 days
Gender: Male
Size: Large
Colour: Grey
Spayed/Neutered: Yes
In order to ensure a smooth and successful adoption, please remember to check all the basic requirements for adopting before coming into the shelter.
About this column:
Each week we feature animals available for adoption from local shelters in the Calgary area with the hopes that our readers will assist in finding good homes for them. If you, or someone you know, has the resources to take care of one of these animals, please do get in touch with the appropriate shelter via the links provided.