Knowing that Alberta is an officially uni-lingual English province, it is interesting to remember that francophones were actually the first Europeans to visit this province. While the French Canadian fur traders and religious men who came to this region in the late 18th century may have long faded from the popular imagination of Albertans, they left their mark on our province in many ways, including places names such as Morinville, Leduc and Lacombe.
In fact it was Fathers Lacombe and Leduc who first established a church around 1883, around which a francophone village that would later be known as Rouleauville sprang up. Rouleauville was absorbed into Calgary in 1907 and is now known as "The Mission" neigbourhood; a few plaques remain as a reminder of its Francophone history. But the French language does live on in Calgary, even if it is no longer concentrated to one neighbourhood.
French will come alive again in Calgary this Saturday August 13 as Franco Festival Calgary unfolds at Olympic Plaza from 11am until 8pm. Franco Festival Calgary (FFC) is a multicultural francophone festival. Originally created in August 2011, it is an initiative of the Portail de l'Immigrant Association (PIA), a non-profit organization based in Calgary.
Canada was not the only country to be colonized by French Missionaries, and Franco Festival Calgary is a celebration of many francophone cultural traditions that were forged during the height of the imperial ambitions of France. "It was France that spread the French language" says Marie, a community liaison worker at Portail de l'Immigrant Association. "But now other cultures have appropriated the language and it is an integral part of their culture."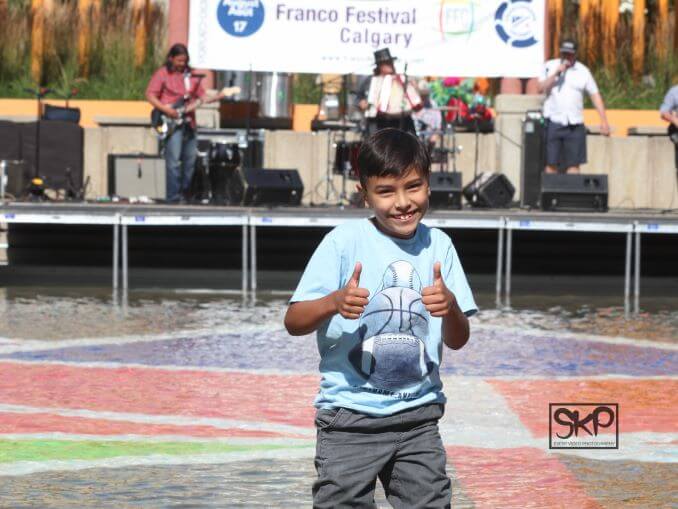 One of the main goals of FFC is to promote this diversity that exists within "la francophonie." The term francophonie is used to refer to 'the French-speaking world', including the people and institutions that use French as the language of first socialization. In some parts of the francophonie, French may be the dominant language of use, administrative language, language of instruction or chosen language, while in others, it may exist alongside other languages (as it does in Canada).
"FFC is a multicultural festival" Marie emphasizes. "We want to develop a social network between francophones, francophiles and anglophones. We hope to educate the public about what the francophonie is. The francophonie is not just limited to France, it is a set of countries around the world that share the French language (with all its variants)."
While people are most likely to associate the French language with France, in fact, the majority of 'la francophonie' is not located in Europe, but in Africa, in countries such as Morocco, Burkina Faso, and Cameroon among others. The culture of select countries of the francophonie will be presented at FFC through a mix of musical performances, food vendors, art exhibitions, workshops and a children's village. Countries from Mali to Turkey will be represented, as well as the Métis.
A special exhibition will also be presented, which highlights the similarities that exist between Indigenous and African cultures. "It seems like African cultures and First Nations and Métis cultures have many common aspects, such as respect for the elders, in the art, music, spirituality, etc." says Marie. "So it is a good way to approach these cultures and learn from each other, to enhance the spirit of reconciliation and value both cultures. The public will learn the similarities and enjoy the aspects of both cultures."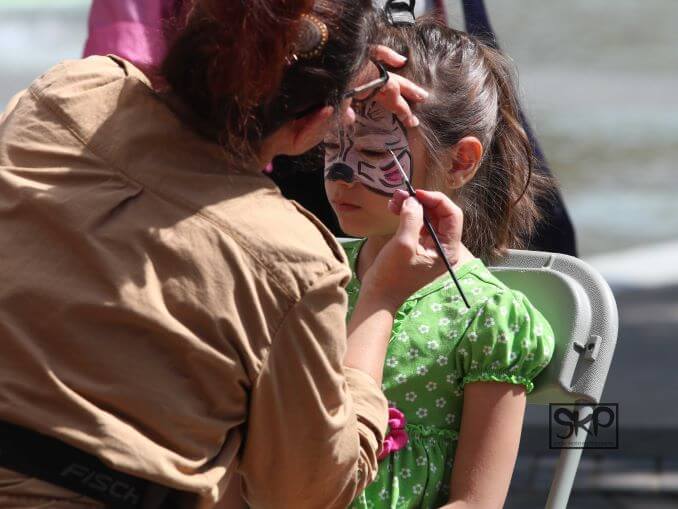 This year the FFC also carries the title "Les retrouvailles," which translates to Reunion. "It is a way to celebrate the reunion of people after the pandemic" says Marie. "After a long period of restrictions due to the Covid-19 pandemic, Calgarians are invited to come together, exchange, and collectively celebrate francophone art and culture."
FFC is appropriate for all ages, and will be an excellent opportunity for francophones to get out and use their language, and meet new friends. FFC will be presented in French as well as in English, so anglophones, or those just beginning their French Language journey, will have a great opportunity to learn and discover more about the cultural diversity within the francophonie. Attendees will also learn about services and programs available in French in Calgary.
The full schedule of Franco Festival Calgary here!