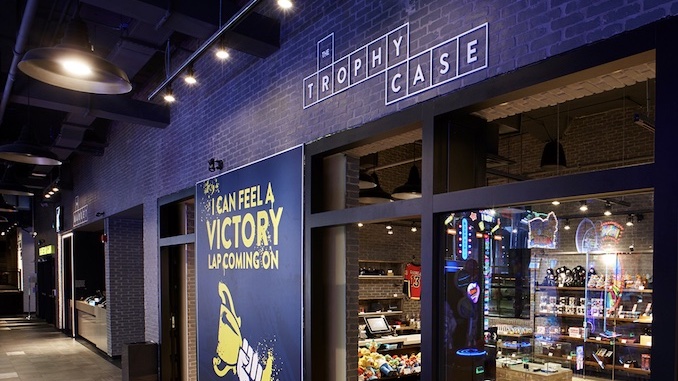 Finding something to do that appeals to the whole friend group or family can sometimes feel like an impossible task. It seems like someone is always a bit disappointed. Even if you manage to fit in everyone's desired activities, it usually involves driving all over town and spending more time in the car than you want to.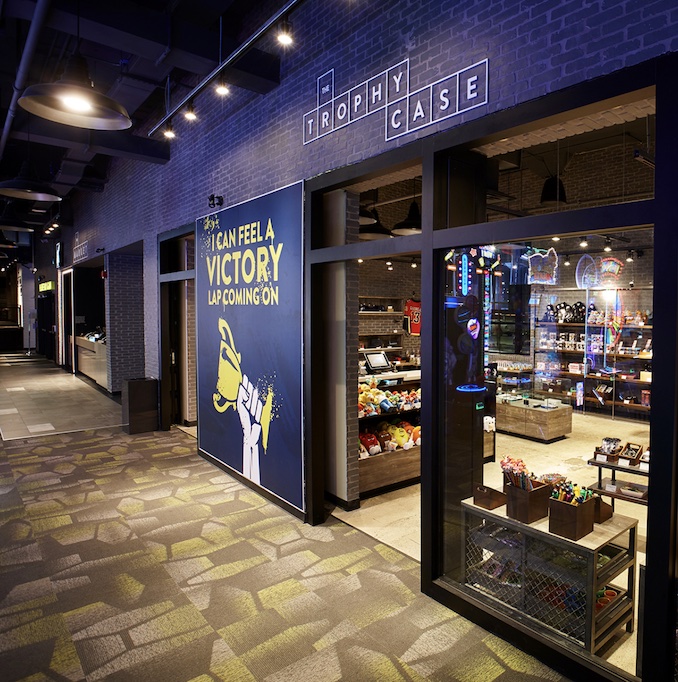 The Rec Room might just be the solution to this classic problem. Calgary's Rec Room is the top destination for all-ages gaming fun in the city. It's also a venue for live music and comedy, and includes a restaurant. On top of that, add in a climbing wall and a movie theatre and you're set for the ideal day.
The Rec Room is open to everyone during the day, and at night after 10pm, it's an adults-only venue. They have space for parties and you can also host parties in the arcade space. Since they use RFID bracelets to track tokens and points for playing games, you don't have to worry about carrying around a sack of tokens or keeping track of all your tickets.
If you love gaming then the Rec Room will definitely have something for you. The rise of gaming cafes and the return of retro-style arcades has highlighted how much people love having a community to play with. Let's take a look at the different gaming communities you'll find at the Rec Room in Calgary.
Arcade
In the last decade, there has been a massive rise in nostalgia for the classic arcades of the 70s and 80s. The hit show Stranger Things perfectly captured the spirit of these vintage arcades. Rec Room gives its guests the chance to play all the classic games – Pac-Man, Galaga, Space Invaders, Duck Hunter and more – and exciting new ones too.
Rec Room Calgary's arcade space comprises 9,000 square feet of gaming excitement called The Yard. There are over 100 different games. Playing arcade games with friends and acquaintances is a great way to build relationships and enjoy some friendly competition.
For gamers who enjoy casual competition and the chance to win some fun prizes, The Yard at Rec Room Calgary is your zone.
Casino games
Slot machines and casino card games are basically just arcade games for people who feel too grown-up for the arcade. The Rec Room doesn't have a dedicated casino room but they do have plenty of tables where you could lay out a game of poker or blackjack with your friends.
If you don't live close enough to make trips to theRec Room a regular occurrence, playing at an online casino is the closest you can get to capturing the live gaming experience. When you're playing real-time games, you're playing with a real dealer and other players in a live digital environment.
While casino games might be a bit solitary, there is a feeling of community between players because most of the time everyone is playing against the house. Even if you're still waiting on your win, it's fun to cheer on somebody who's on a hot streak.
Bowling and darts
Darts is often seen as a bar or pub activity, which makes it less accessible for those who want to play but don't feel like drinking or spending extended periods of time in those establishments. Rec Room Calgary allows darts fans to play in a family-friendly environment – though you can, of course, have a drink or two while you play too!
Bowling is another game with a retro feel. The bowling leagues of the 1950s nearly vanished but they're certainly making a huge comeback. Rec Room Calgary has plenty of bowling lanes where you can play with your own group or make new friends by joining a lane. There are even some bowling clubs that meet there and are always looking for new members!
Pool and billiards
Pool and billiards are iconic games with devoted players. Even if you're not a pool shark, it can be a ton of fun to knock some balls across the baize. Pool is also the perfect game to build a community around. Unlike some games where it's seen as a bit unusual to approach a stranger playing and ask to play the next round, that is standard practice with pool.
Pool and billiards are the perfect games for catching up with friends and striking up conversations with new people. You can chat as you wait for your turn or as you watch your friends play – just make sure not to distract whoever's shooting!