You can do many things to celebrate your mother this Mother's Day in 2022, including sending her a personalized letter. You can also handcraft a gift to go the extra mile or prepare a delicious feast in her honour. 
If your mother loves sweet and savoury desserts, however, then why not go above and beyond the call of duty and make her a delicious dessert that she will never forget? Below are five of our favourite Mother's Day dessert recipes: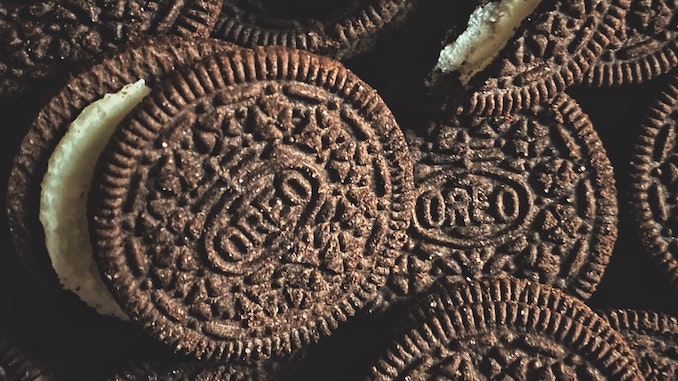 #1: Sunflower Oreo Cupcakes
These cupcakes are quick and easy to make, but they pack a ton of flavour to delight her taste buds!
Nine mini-Oreos without any cream
A box of vanilla cake mix
Yellow food colouring
Two sticks of butter
A quarter cup of heavy cream
A pinch of salt
A teaspoon of vanilla extract
Six cups of sugar, powdered
Preheat your oven to 350 degrees Fahrenheit. You will then need to line two muffin tins with some cupcake liners. Prepare the cake batter per the instructions below and divide between the liners. Bake according to the outlined instructions, and then allow the items to completely cool.
Next, take a bowl and use a hand mixer in order to beat your butter and cake mix. Throw in your powdered sugar, and also beat it until everything is combined. Next, add your salt, heavy cream, and vanilla extract and beat everything together as well.
If done correctly, you will have some delicious buttercream. Divide the buttercream into two bowls, and dye one of the two bowls yellow using yellow food colouring. Take a pastry bag and add the white buttercream to it. Make sure that it is fitted with a star-shaped tip.
Proceed to pipe the cream to your cupcakes and then add half an Oreo onto each. Take your yellow buttercream from the second bowl and insert it into a pastry bag that has been fitted with a leaf-shaped tip.
Hold the tip at an angle, ensuring that it points horizontally, in order to make the petals. Pipe some nice and pretty petals around the Oreos. Proceed to move to the edge in order to pipe another layer of petals. The second layer should overlap the first, but only slightly. Enjoy!
#2: Mini Bird's Nest Key Lime Cheesecakes
These cheesecakes are tiny but sweet. You should arrange them so that they resemble a spring bird's nest. Garnish with mints and coconut in order to end Mother's Day with a bang!
Chocolate-covered mints
Toasted coconut
A teaspoon of vanilla extract
A one-third cup of sugar
A large egg
Two tablespoons of key lime juice
A quarter cup of Greek yogurt
Half a teaspoon of salt
Eight ounces of cream cheese
Cooking spray
Two tablespoons of melted and unsalted butter
Four ounces of cookies and coconut

 
Preheat your oven to 375 degrees Fahrenheit. Grease a cheesecake pan that can house a dozen mini-cupcakes. Add a quarter teaspoon of salt to a food processor and add your cookies. Pulse everything together about a dozen times.
Throw in your butter afterwards and pulse another dozen times. Press the mixture into the base of the cups. Bake for 10 minutes, and then allow the food to cool.
Use an electric mixer to beat your cream cheese for 90 seconds. Beat your sugar and yogurt together for 60 seconds. Add your remaining salt as well as your egg, vanilla, and lime juice. Beat everything together for 60 seconds. 
Spoon the material over the crusts, which should be nice and cool by now. Bake for 19 minutes. Cool the cheesecakes for roughly half an hour. Once they are firm, you can remove them from the pan.
Take the bottoms off. Move the cakes to a serving tray, and add your mints and toasted coconut to complete the dessert.
#3: Coconut Angel Cake
Your mother is an angel, so venerate her with this divine and decadent delight. It works great with fresh fruit. Enjoy layers of fluffy and light cake with vanilla, cream cheese, almonds, berries, and more. She'll be on cloud 9 after she takes a bite of this angelic creation.
A few cups of sweetened and flaked coconut
A quarter teaspoon of vanilla extract
A cup of flour
Angel White icing
One and a half cups of sugar, granulated
11 egg whites
A teaspoon of cream of tartar
Preheat your oven to 325 degrees Fahrenheit. Whisk your tartar cream and flour together in a bowl. Place in a corner when done. Take a standard mixer bowl and attach a whisk attachment to it. Beat your egg whites for 11 minutes.
Fold your sugar into the whites using a spatula. Throw in your vanilla and combine everything. Slowly add in your flour mixture, and stir every now and then. Scrape your batter into an angel food cake pan. It should not be buttered.
Bake your cake for 50 minutes. Invert your pan on top of a bottle. The center of the pan should be set on the bottle's neck. Allow for the cake to cool.
Slice your cake into three layers. Place a layer upside down, and spread icing on the sides and top. Take the middle layer and flip it. Place it on top of the bottom layer, and spread your icing on it. The third layer should be set right side up.
It should serve as the apex of your trifecta. Don't forget to frost the sides as well as the top of the third layer. Whatever coconut remains should be sprinkled all over the cake. Serve.
Try this sticky and scrumptious butter toffee cake recipe if you are looking for something a little different this Mother's Day. HelloFresh provides hundreds of different recipes on its website. 
All ingredients are also pre-measured, cut, and cleaned before they are sent directly to your door. The recipe needed to make your favourite dessert or meal is also provided with the delivered box, so you can start cooking/baking right away.
#4: Rooibos-Blueberry-Glazed Donut Holes
This recipe is a perfect mix of health and taste. It is vegan friendly, baked, and contains no processed sugar. What's not to love?
Dough:
A teaspoon of vanilla extract
50 grams of coconut oil, melted
200 grams of milk, almond
100 grams of sugar, brown
Two Rooibos teabags
Half a teaspoon of salt
20 grams of cornstarch
220 grams of flour
One and a half teaspoons of baking powder
Glaze:
Two tablespoons of water
120 grams of sugar, brown
50 grams of frozen or fresh blueberries
Decor:
Sprinkles
Some pistachios, chopped
Some coconut chips
Preheat the oven to 180 degrees Fahrenheit. Grease the pan. Heat half of the milk and add to a cup. Infuse two tea bags for five minutes. Add the remaining milk, remove the bags, and mix. Mix all liquid materials into a bowl.
Sit it in your sugar and allow it to stand for 10 minutes. Sift cornstarch and flour in a second bowl. Do the same with your salt and yeast. Mix in your liquid materials. Take your dough and add it to a pastry bag. Fill your pan with the filling, but leave some empty space on the top.
Bake for 15 minutes. Wait a few minutes and then place it on a grid. While they cool, you can prepare your paste. Add your water and blueberries to a saucepan and heat. Cook for five minutes before passing through a strainer.
The frosting will require two tablespoons of juice. Grind your sugar in a food processor.  Add two tablespoons of your blueberry juice and your brown sugar to a bowl, and mix together. Moisten your donuts in icing before setting them back on the grid. The glaze will need 60 minutes to harden.
#5: Meyer Lemon Pie
Light and tangy, tantalize your mom's taste buds on Mother's Day with this decadent and delicious treat. It serves as the perfect balance of sour and sweet. Some people actually consider lemon meringue pie to be the perfect or ultimate pie, and who are we to disagree?
Enjoy the peaks and valleys of billowy meringue, a sweet pastry shell, and lemon curd filling that is, well, quite filling. Best of all, this amazing delight is very easy to make, so prior baking experience is not required!
A graham cracker crust
Two Meyer lemons
Four tablespoons of butter
One and a half cups of sugar
Half a cup of yogurt
Two egg yolks
An egg
One and a half tablespoons of cornstarch
Whipped cream
Preheat the oven to 325 degrees Fahrenheit. Quarter your lemons. Then, add sugar and lemons to a basin. Blend until smooth. Next, add butter, yogurt, eggs, and cornstarch, and blend. Add mix into the crust.
Bake for 20 minutes, turn the heat up to 350 degrees, and then bake for another 25 minutes. Serve with whipped cream.
Have Fun!
If you are ready to make your mother feel like the Queen that she is, then go for it! If you have a few siblings, then let them in on the fun so that they can feel like they are part of a team. There is no better way to start off Mother's Day than to make her a delicious dessert for the ages. 
The fact that the whole family can get together as a labour of love will simply be the icing on the decadent cake.