Cecilia Gossen was born in Cartagena, Colombia, and moved to Canada as a newlywed in 1969. While raising five children and following her husband on job postings around Canada, she managed to complete a BFA, MFA, and PhD at the University of Calgary. Prior to moving to Canada, she studied at the Escuela de Bellas Artes in Cartagena. Her art has been exhibited in Canada and internationally, including solo shows at the Royal Commonwealth Society (with Canada's High Commission) in London, England, and the Museo de Arte Moderno in Cartagena, Colombia.
Cecilia Gossen has worked in a variety of media including pencil, watercolour, and acrylic drawings and paintings, but for the past thirty-plus years her preferred medium has been sculpture. One of her sculptures, commissioned
by the City of Calgary Parks Department, was installed at Signal Hill Park in southwest Calgary. She has also published three books that incorporate many of her art pieces as illustrations.
Cecilia's use of bright colour and visual puns in her art is a testament to her Latin American background and eclectic interests. An avid reader, enthusiastic world traveller, and so-so pianist, Cecilia is most proud of her close-knit international family that has grown to include Spanish and Canadian sons-in-law, Irish and Italian daughters-in-law, and seven grandchildren.
– Written by her daughter, Elena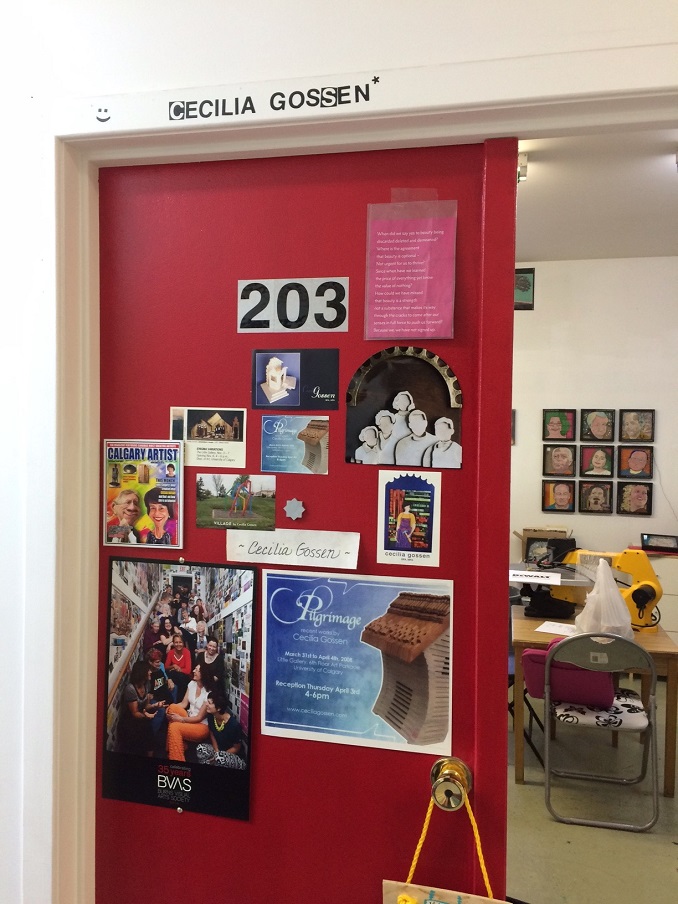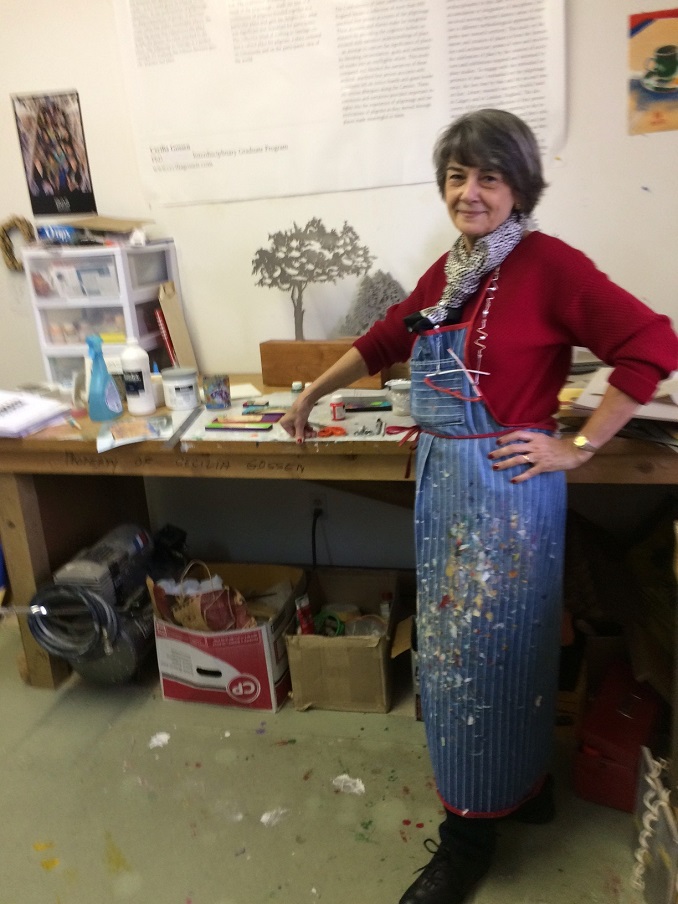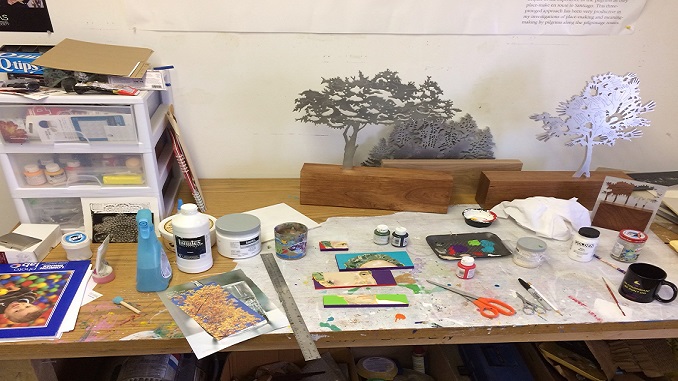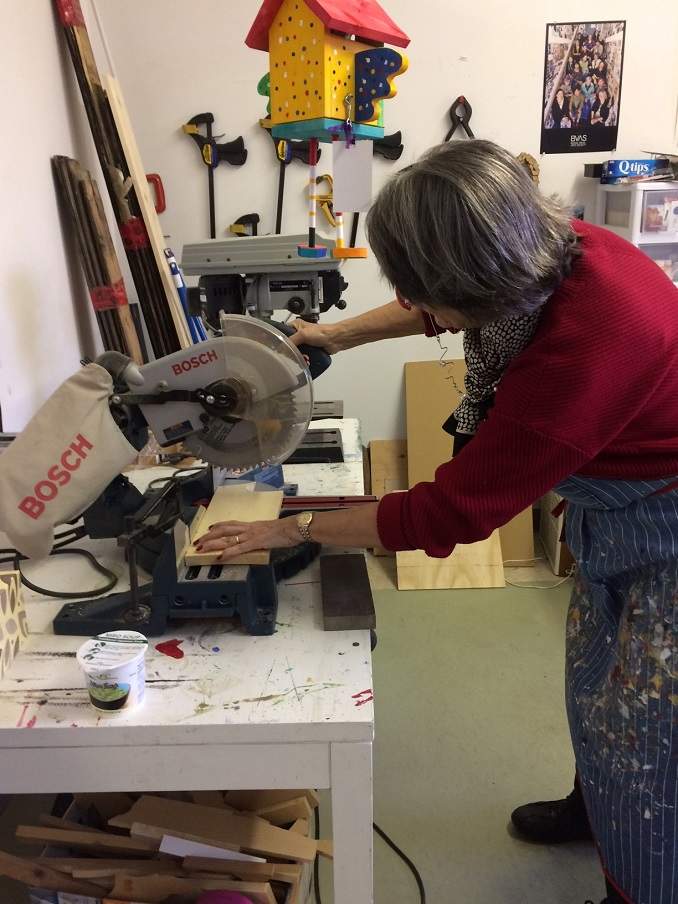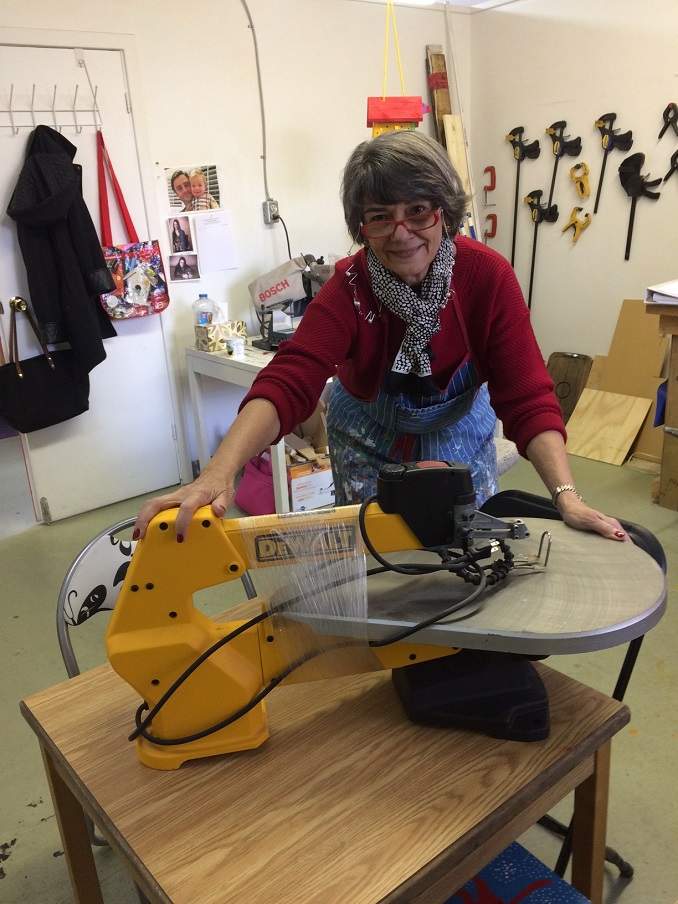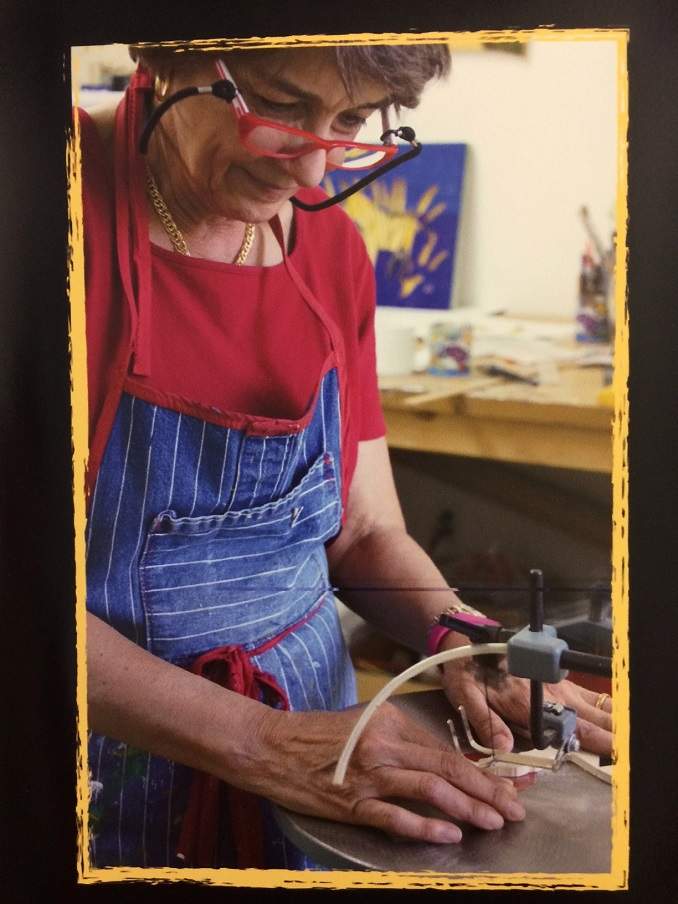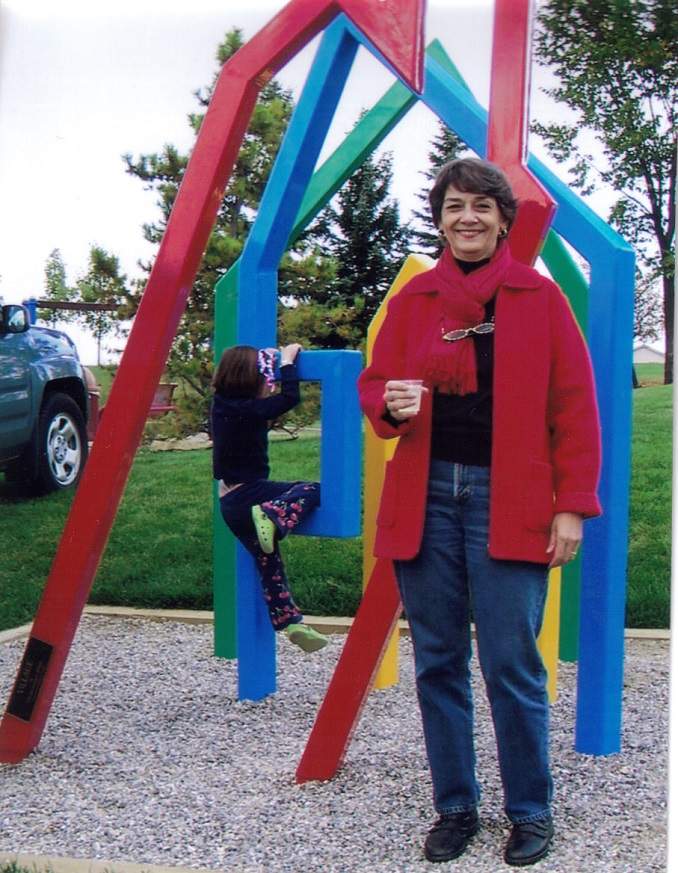 What 'hood are you in?
I have had my studio in Ramsay since 1998. I am a member of the Burns Visual Arts Society, the oldest continuous artist co-operative in Canada.
What do you do?
I am a sculptor by training. I have an interdisciplinary PhD from the University of Calgary that involved the faculties of Humanities, Architecture and Fine Arts.
What are you currently working on?
Right now I have two series on the go. The first one I call "To Die For" and it takes sentences from real published obituaries and pairs them with imaginary portraits assembled with found every-day objects; these little pieces celebrate the quirks that make us human. The second series is "I Can't See the Forest". This is another fun series that delights in fooling the eyes with what we see and not what we expect to see.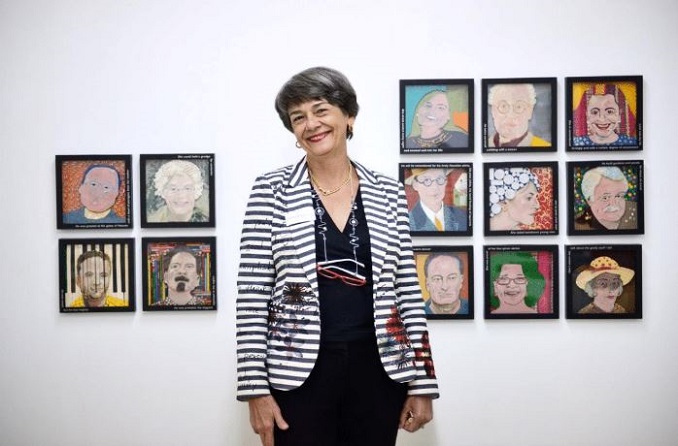 Where can we find your work?
You can see my work through Masters Gallery at 2115–4th Street SW, Calgary, 403.245.2064 or by contacting me at ceciliagossen@gmail.com.