Most people involved in the crypto sector know that regulations are not the same around the world. While some countries have been relatively welcoming to the crypto industry and have well-defined laws for digital assets, other countries have outright banned them.
But what about Canada? A lot of focus regarding crypto laws gets put on the United States, but its neighbours to the north also have an interesting relationship with cryptocurrency. With the government's history of being proactive in regulating cryptocurrency to some challenges that crypto businesses face to this day, here is the current and possible future state of cryptocurrency in Canada.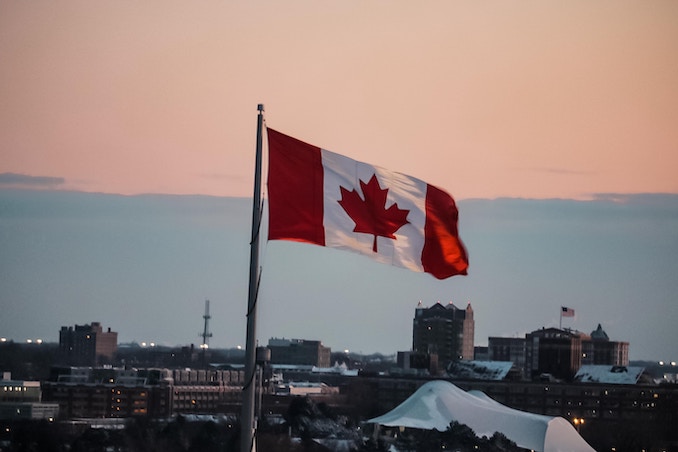 One of the first things to note is that Canada has always been proactive about cryptocurrency. Many governments are finally including cryptocurrency in their regulation but back in 2014, Canada became the first country to include crypto in existing laws. Even then, Canadian lawmakers saw the potential that cryptocurrency had and worked ahead of time to regulate it. However, this didn't mean that their view of crypto was potentially positive. In fact, it was the Proceeds of Crime and Terrorist Financing Act (PCA) that was expanded upon to include crypto. This would imply that there was concern that cryptocurrency would be used for nefarious purposes.
Now, 9 years after this first piece of legislation was passed, what is the state of crypto in Canada? Well, unlike El Salvador and the Central African Republic, cryptocurrency is not deemed as 'legal tender' in Canada. As per the government, only money issued by the central bank can be deemed legal tender and this does not include tokens like Bitcoin and Ethereum. But this isn't to say that cryptocurrency is illegal in Canada. On the contrary, the country has several crypto firms operating within it and Canadians can buy crypto with fiat currency and sell cryptos for fiat.
And all these crypto-related transactions inevitably bring up the issue of taxes. While cryptocurrencies are not seen as legal tender by the government, they are treated as commodities/investments by the Canadian tax code. More specifically, if cryptocurrencies are obtained through mining activities, traded for another crypto, sold for CAD, or even used for a purchase, there is a tax charge attached to these transactions. And, of course, crypto businesses that operate in the country are subject to tax like any other business would. Overall, Canada has instituted a fairly comprehensive tax code for individuals and institutions alike.
While cryptocurrency businesses are welcome in Canada, they still have to go through a registration and regulation process before they can operate legally. All these businesses have to register with the Financial Transaction Analysis Centre of Canada (FinTRAC). Businesses that facilitate the sale or buying of cryptocurrencies also have to register with the Canadian securities regulator as well as get a license as a Money Services Business (MSB). Crypto businesses in Canada also have to comply with anti-money laundering and know-your-customer requirements to ensure that they are not facilitating illegal activities. These businesses are also required to comply with all tax regulations and have a physical office in the country.
This structured regulatory framework has given room for crypto use within Canada to grow, and it certainly has. According to recent data from the Bank of Canada, the number of Bitcoin owners grew more than double from 5% of the population in 2020 to 13% in 2021. This shows that the increased public awareness of cryptocurrency and the presence of more crypto-focused businesses have had a positive impact on the industry. Currently, Canada is home to several notable crypto businesses like Blockstream, Bitfarms, and Bitbuy. Canada also boasts over 1,000 crypto ATMs which helps to meet this rising demand for cryptocurrency.
More Canadians are also turning to cryptocurrency for their domestic payments and entertainment needs. Several Canadian businesses like Travala and HGregoire now accept crypto as a form of payment and more are expected to follow suit. And because of Canada's somewhat strict fiat currency gambling laws in certain provinces, many citizens are turning to the best CA crypto casinos to get their needs met. Even as the number of Canadian crypto users grows, the scope of these tokens' use only seems to increase.
Canadian perceptions of cryptocurrency also appear to be changing with time. The Ontario Securities Commission, for example, released the result of a survey in 2022 which found that about 37% of Canadians had some knowledge about cryptocurrency. 38% of Canadians, as per the survey, believed that crypto assets play a key role in the financial system and 31% said that they planned to buy cryptocurrency in the next 12 months. Canadian crypto users also tended to be male, between the ages of 24-44, and formally educated. Overall, Canadians appear to have a fairly favourable attitude towards cryptocurrency, and we can expect this to increase over time.
Finally, we can expect the crypto sector in Canada to change quite a bit moving forward. This is because the Canadian government, following in the footsteps of the Bahamas, British Virgin Islands, and China, is considering a Central Bank Digital Currency. Currently dubbed the digital Canadian dollar, the Bank of Canada held public consultations from May to June 2023.
"As the world becomes increasingly digital, the Bank – like many other central banks – is exploring a digital version of Canada's national currency," a statement from the Bank of Canada said, adding that a potential digital Canadian dollar would mean that Canadians would have a reliable digital payment solution alongside traditional currency.
While the token is still in consideration and development, its coming to fruition could mean an even more welcoming environment for cryptocurrency in Canada. It could also mean more Canadians becoming exposed to the idea of cryptocurrency through a medium they already trust. And if all goes well, we could see even more comprehensive crypto laws and higher rates of crypto adoption in Canada moving forward.