TAYLR is a singer-songwriter from the west coast currently living in Calgary. Referred to as the "thinking person's songwriter" by Jamspere Magazine, TAYLR's lyrics take their listeners through colourful imagery about the complexities of life and love. While exploring the genres of folk, RnB, soul and indie, TAYLR has found a unique blend of ear catching melody and captivating tone that is reflected in each song, weaving a technicolour story for each listener to fall into.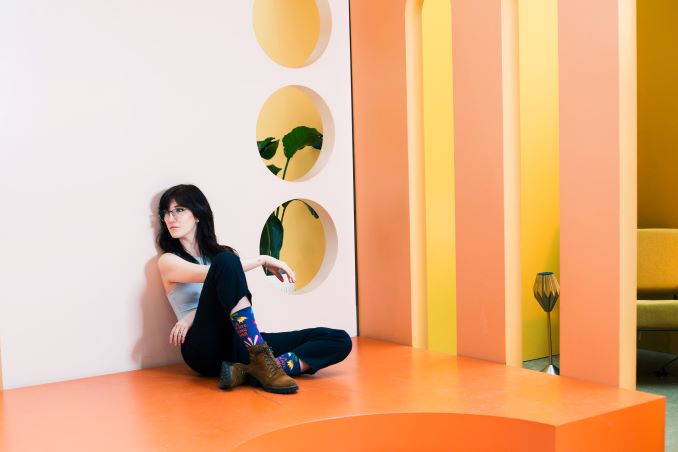 Name: TAYLR
Genre: Folk/Soul/Singer-songwriter
Founded: I've been writing tunes for the last 11 years but only started taking this wild ride seriously about 5-6 years ago.
# of Albums: 4
Latest Release: "Dying Days" with my newest project 'Dear Friend'
Latest Single: 'Who'd Ya Write About'
Latest Video:
Favourite Local Restaurant:
Hands down, Heart's Choices. Local, vegan and absolutely lovely.
Favourite band as a teenager:
I was (and still slightly am) obsessed with John Mayer. When I was younger I used to daydream that I would be invited onto the Ellen Degenerous show and she'd ask me how I got into music and then I'd explain my love for JM and she'd say "Well here he is!!" and he would walk around the corner and ask me for my hand in marriage and co-writing partnership.
Favourite band now:
I listen to a lot of Moonchild and H.E.R these days. I also have a soft spot for The Paper Kites
Guilty Pleasure Song:
I don't know if I'd call this a guilty pleasure but I can't stop dancing to "Think About Things" by Dadi Freyr
Live Show Ritual:
I still get quite nervous before each performance and the only things that seem to help is singing "The Way You Make Me Feel" at the top of my lungs and jumping around like a small child before hitting the stage. Oftentimes this happens in bar bathrooms if there is no greenroom and I've been walked in on more than once mid jump. It's a good way to make friends before the show haha
Favourite local artist:
The incredible Wyatt Louis never fails to blow me away every time I see him perform. (Super excited to hear his upcoming album)
Also Freak Motif is the grooviest group I've seen in the city and I love everything they do!
Nose Hill or Fish Creek??
I love Nose Hill for sunrise sessions looking over the city
EP or LP?
LP for sure. I'm a sucker for interludes that connect each piece helping you get completely lost in the album.
Early bird or night owl?
Night owl though, I do love the quiet air in the morning. In a perfect world sleep could be optional and I would indulge in both.
Road or studio?
I love the studio so much, specifically a studio lockdown where I can shut the world off for a moment and attack new material. There is something so magical about capturing the first breaths of a new song, I prefer writing in the studio so we can catch the newness of a song.
Where can we follow you?
Instagram: @officialtaylrmusic @kodaemusic @dearfriend.music
Bandcamp
Any shows or albums coming up?
I'm stepping into the studio in October with my RnB project 'KODAE' to record a few singles and will be releasing some singles with 'Dear Friend' hopefully by the end of this year. I've been writing a solo full length for ages and am hoping to take it to the studio within the year!
In terms of shows, I'll be playing a little pop up with Michael Bernard Fitzgerald and Wyatt Louis this November.