bunker is a Canadian pop singer that began releasing music in the summer of 2019. With past experience playing in bands, bunker chose to take on new territory in the world of a solo artist to connect with the world and share his story. bunker's debut release, Rosé, was a statement release that he was ready to explore new sounds to make his mark on the music world. This was followed by the early 2020 release Where I Stay, which saw him develop his following further, with the track gaining more than 30,000 streams in its first few months. Now in the fall of 2020, bunker returns with his most polished track to date, heartbreak-pop anthem hello darlin'. This single shows the growth in songwriting and story-telling that bunker is committed to and is sure to have listeners worldwide connecting with the struggles that inspired the track. bunker is showing no signs of slowing down and is set to continue pumping out relatable anthems for the masses.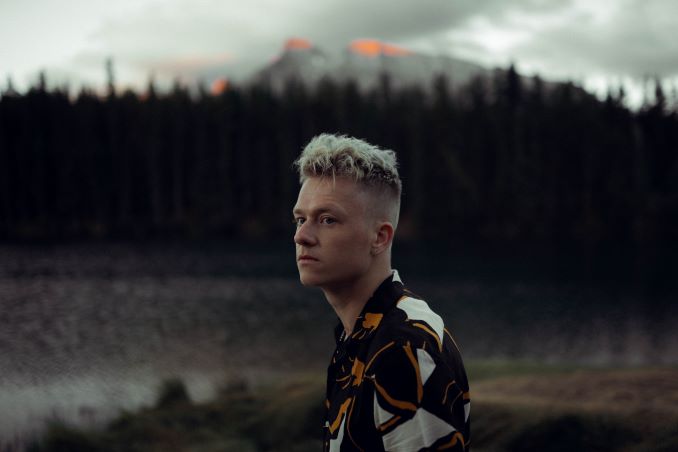 Name: bunker
Genre: Pop
Founded: 2019
# of Albums: 3 Singles
Latest Release: hello darlin' in September 2020, and a stripped version of the same song in October 2020.
Latest Single: hello darlin'
Latest Video:
Favourite Local Restaurant:
Via Cibo, Mad Rose Pub, Mat's Diner
Favourite band as a teenager:
Fall Out Boy, Underoath, Paramore, The Maine
Favourite band now:
Frank Ocean, The 1975, Saint JHN, LÉON
Guilty Pleasure Song:
I never feel guilty about what I like! Cry Me A River by Justin Timberlake is the best song ever written, though.
Live Show Ritual:
I'll usually just throw in some headphones and listen with my eyes closed to get in the zone.
Favourite local artist:
So many! 86LOVE, year over year, Jared Daniel, Widmore, Colour in the Clouds. I'm lucky to know so many creative and talented local artists.
Nose Hill or Fish Creek??
Nose Hill!
EP or LP?
I love concept LP's and seeing how artists fill out an album but I think EP's are important as well. Tough question, I'll go with LP.
Early bird or night owl?
Night owl without a doubt.
Road or studio?
Both have their charm! Being in the middle of a pandemic I'd say the opportunity to get on the road sounds more appealing at the moment, you always want what you can't have 🙁
Where can we follow you?
Any shows or albums coming up?
I'm currently in the studio working on some upcoming releases, keep your eyes peeled for more in the near future!