Samantha Whelan Kotkas is a professional trumpet player, teaching artist, storyteller and award-winning children's book producer with over 20 years working in the Alberta, Canada and International Arts communities. She is the second trumpet player in the Red Deer Symphony and performs regularly with the Calgary Philharmonic Orchestra, Rosa Barocca, Altius Brass. She has authored several works which she narrates with Symphony Orchestras and Canada's top jazz and classical musicians. She was very honoured to be asked to serve as the "Distinguished Graduate" at the University of Calgary's convocation ceremony in June of 2018.
In conjunction with her active career as a performer, Samantha is the education advisor for Calgary Pro Musica and a teaching artist for the National Arts Centre of Canada (NAC) where she finds the cross-cultural work she does with Walter MacDonald White Bear, as part of the Music Alive Program, very meaningful. She has written outreach and music teaching guides for the NAC, the Calgary Philharmonic Orchestra and the Winnipeg Symphony Orchestra. She just finished writing and producing "Wandering with Wonder": an immersive outdoor musical storytelling experience with original live and recorded music, story, puppetry and dance which was successfully premiered to a sold-out audience in September 2021 at the Leighton Arts Centre. 'Wandering with Wonder' will be released as a film in October 2022 by the Red Deer Symphony Orchestra.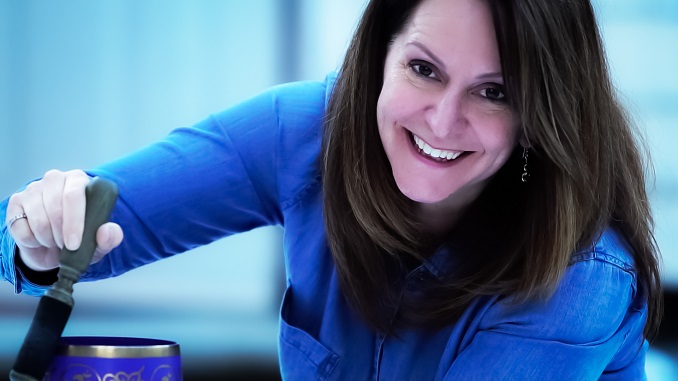 Name:
Samantha Whelan Kotkas
Genre:
Classical/Jazz/Folk/Choral
Founded:
1999
# of Albums:
4
Latest Album:
Wandering with Wonder: The Soundtrack
Latest Single:
Bear Story
Latest Video:
Favourite musician growing up:
Bud Herseth – Principal Trumpet Player of the Chicago Symphony Orchestra
Favourite musician now:
Karen Donnelly – Principal Trumpet Player of the National Arts Centre Orchestra
Guilty pleasure song:
Little Freak – Harry Styles
Live show ritual:
A good slow warm-up early in the day so I can be on my A game for performance.
Favourite local musician:
Aaron Young
EP or LP?
LP
Early bird or night owl?
Both
Road or studio?
Road
Any shows or albums coming up?
We will be releasing the film for Wandering with Wonder in October on YouTube and then performing the show live with film with the Red Deer Symphony Orchestra in May 2023. Check out the soundtrack on Bandcamp.
Where can we follow you? 
Instagram | Twitter | Facebook
***
Rapid Fire Calgary Qs
Favourite local restaurant:
Newcastle Pub
Favourite street in your city:
17th Ave – It has so many cool little shops and the best places to meet and have a warm beverage.
Favourite park in your city:
Weaselhead in South Glenmore Park – I walk there at least once a week and it helps me decompress.
Favourite music venue in your city:
Ironwood – They support all the local musicians and have throughout the pandemic.
Favourite music store in your city:
St. John's – Derek works there and he can fix anything and is so incredibly nice.