K PRICE (born Kaeden Kienge) is a hip-hop recording artist from Calgary, AB. In 2018, he recorded his first song "Call Gucci," followed by his 2019 debut album Complexion. K PRICE is determined to be the best at what he does as an artist and as an inspiration to his peers who might want to express themselves through art. Inspired by tequila, weed and a good melody, his new track, "TRUË RELIGION," is one to play when you need some good energy.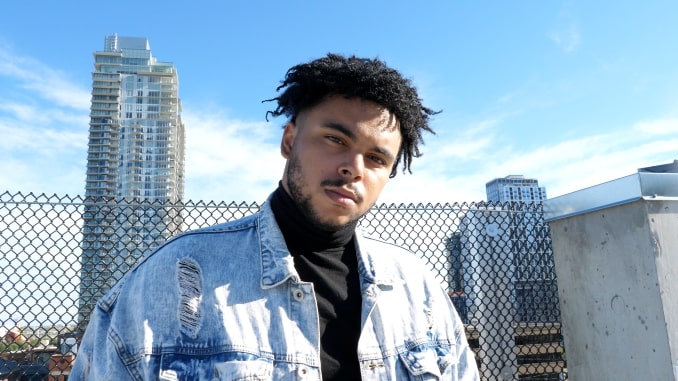 Name:
K PRICE
Genre:
Hip hop
Founded:
2018
# of Albums:
1
Latest Album:
Complexion
Latest Single:
TRUË RELIGION
Latest Video:
Favourite musician growing up:
Drake, Kid Cudi
Favourite musician now:
03 Greedo, Drakeo the Ruler, TyFontaine, Juice WRLD
Guilty pleasure song:
"Feeling" by Juice WRLD
Live show ritual:
Before the show, I perform Juice WRLD songs like they are my own
Favourite local musician:
K PRICE
EP or LP?
EP
Early bird or night owl?
Night owl
Road or studio?
Road because I don't have to think, but I love the studio.
Any shows or albums coming up?
I'm currently working on a 6-song EP called "SERENDIPITY," be on the lookout
Where can we follow you?
***
Rapid Fire Questions
Favourite local restaurant:
Seniore's Pizza
Favourite street in your city:
17th Ave because that was my old stomping ground
Favourite park in your city:
It's not a park but Stephen Avenue downtown has a bunch of places to smoke and chill
Favourite music venue in your city:
The Big Four is the best music venue
Favourite music store in your city:
The one in Chinook Centre