Grant Kennedy is a singer-songwriter and emergency physician who grew up on the Canadian prairies, the product of farmers and fiddlers. A childhood trip to the Philadelphia River Blues festival with his family served as an early introduction to roots and blues music and the inspiration for Kennedy to learn the guitar. With a healthy dose of the Eagles on those family road trips he learned to sing along. These days Kennedy lives in Calgary with his wife Christine and three kids. After putting his guitar down for almost a decade to focus on his professional studies, he rediscovered his love of songwriting through the help of his brother Garth, with whom he often performs.
Kennedy's songs are a reflection of his life experience and combine warm melodies with a finger-picked, acoustic blend of folk-inspired tones. In 2018 he released his debut solo EP titled "Home" which received positive reviews and airplay on CBC regional programs from coast to coast and was a finalist for Folk Recording of the Year in Calgary. The single "Amsterdam" was considered one of the top 50 songs of 2018 by Bow Valley's Mountain FM.
When the global pandemic hit in 2020, Kennedy found himself on the front lines as an emergency physician. The stress of the pandemic led to the inspiration for a collection of songs about loss and healing that was released in 2021. The EP was titled "Away" and was produced by Russell Broom. Songs from "Away" led to a publishing deal for Kennedy, several national TV performance interviews and he was featured as one of 20 Compelling Calgarians in the Calgary Herald. Kennedy is always writing music and is hoping to release a new EP in 2023.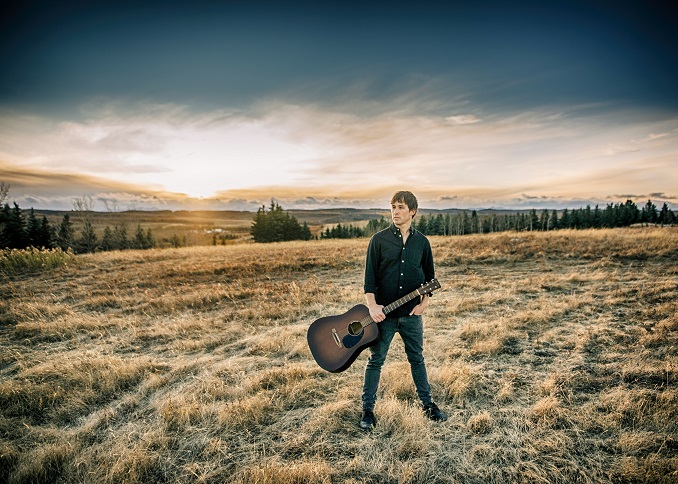 Name:
Grant Kennedy
Genre:
Folk
Founded:
2018
# of Albums:
2 (EPs)
Latest Album:
Away
Latest Single:
Wait for Me (Acoustic)
Latest Video:
A collaboration with fellow artist/photographer and physician Heather Patterson for the Calgary Health Foundation.
Favourite musician growing up:
Stevie Ray Vaughan
Favourite musician now:
Del Barber
Guilty pleasure song:
Monster (Shawn Mendes / Justin Bieber). Took my daughter to see Shawn Mendes in June (her first ever concert) and as a result, there has been a lot of Shawn Mendes played in our house since.
Live show ritual:
If timing permits I like to bring my kids to watch as they are the predominant inspiration in my life and a reminder of why I enjoy playing music.
Favourite local musician:
Marcus Trummer
EP or LP?
EP
Early bird or night owl?
Night Owl for sure but with kids I'm becoming a reluctant early bird.
Road or studio?
Studio
Where can we follow you?
Instagram | Facebook | Website
***
Rapid Fire Calgary Qs
Favourite local restaurant:
Vero Bistro in Kensington
Favourite street in your city:
Crescent Road NW. Best views of the city hands down!
Favourite park in your city:
Prince's Island Park. Water on all sides, beautiful paths and an incredible venue for Calgary's Folk Festival every summer.
Favourite music venue in your city:
Ironwood
Favourite music store in your city:
L and M.