YEEPI is a Calgary charitable organization that aims to improve the education and health outcomes of Maroon. We spoke with Louise Ng, Stakeholders Director, to find out more about them.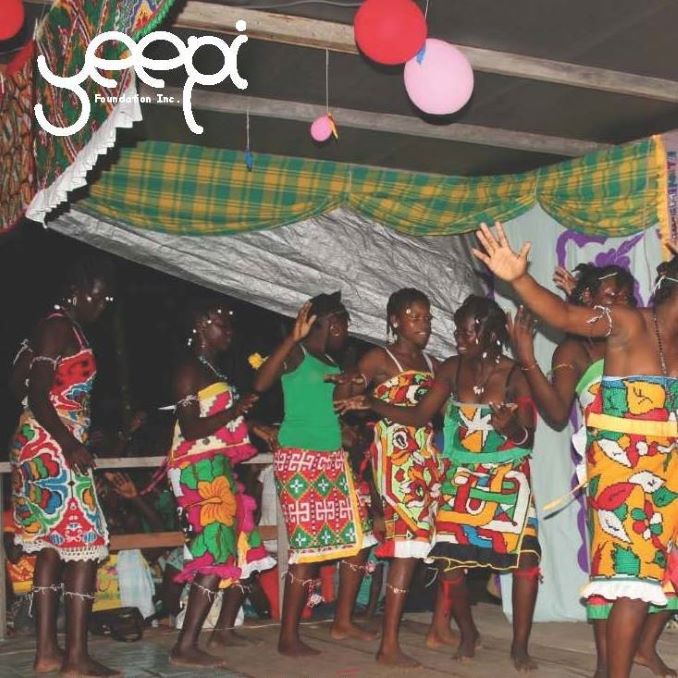 Describe your charity/non-profit in a few sentences.
In the Maroon languages in Suriname, "YEEPI" means "to help" or "to assist".
YEEPI Education Foundation of Calgary Inc. is a charitable organization that aims to improve the education and health outcomes of Maroon and low-income citizens in Suriname. In the past few years, we led initiatives that brought about mutual learning opportunities, advocacy work, and donations. Some of these initiatives include Operation Give-a-bag, Operation Give-a-Pair-of-Pants, Operation Gym-in-a-Box,
Operation Reading Glasses, and Operation Women Hygiene Matters. More recently, YEEPI has focused on building mental health awareness among the Maroon community through Operation HealthFirst. With the support of our volunteers and partners, we successfully hosted an online international conference to engage healthcare workers, community leaders, and policymakers in conversations about mental health.
What problem does it aim to solve?
YEEPI aims to address the health and income disparities experienced by many Maroon people in Suriname.
When did you start/join it?/ When did the organization start and why?
YEEPI Education Foundation of Calgary Inc. was started as a passion project by the Kongnetiman Family who were committed to giving back to the local and global communities. After years of global volunteer work, they decided to focus their initiatives to address needs in their home country, Suriname. YEEPI Education Foundation of Calgary Inc. was later incorporated in 2010 and was officially listed as a charitable organization in 2011.
What was the situation like when you started? How has it changed since?
In 2009, when we laid the groundwork for YEEPI, Suriname was experiencing decent economic growth due to higher prices for crude oil and gold. The oil and mining industry are the main contributors to the country's Gross Domestic Product (GDP). In recent years, economic growth has been dismal as commodity prices have been lower and most economies are climbing out of the "covid-19 recession".
Many Maroon families are experiencing the impact of the above-mentioned dismal economic performance, consequently falling behind in terms of education and healthcare. Their economic conditions have been exacerbated due to their resistance to the covid vaccine. An obvious impact of the current situation in the country is the increase in mental health-related issues.
What more needs to be done?
In 2022, YEEPI has planned the following projects in Suriname:
● Operation Donate a Laptop. Our plan is to fundraise, purchase, and deliver 10 Chromebooks to Maroon children in Suriname. Many families cannot access education because they don't have a laptop computer.
● Operation Donate an Equipment. The purpose of this project is to provide families with basic personal healthcare equipment, such as: high blood pressure monitor, thermometer, etc.
● Operation Small Business Matters. A project to provide education to small business owners in Suriname.
How can our readers help?
If you're interested in supporting YEEPI Education Foundation of Calgary Inc., we are looking for volunteers and local partners in both Calgary and Suriname to join us in the work. You can also support our initiatives by giving financially and participating in our events. Finally, a huge part of the work is building awareness, so we invite you to join us in sharing the history of the Maroon people in Suriname and celebrating their strengths and resilience.
Do you have any events coming up?
We are currently planning our next phase of Operation HealthFirst, which is an in-person conference in Surname to continue conversations about mental health. You can also look out next year for our Global Hand Gala event in Calgary as well as our silent auction. Connect with us on social media to stay tuned for the dates!
Where can we follow you?
Instagram | Facebook | LinkedIn | Website
PAY IT FORWARD: What is an awesome local charity that you love?
We just wrapped up our holiday initiatives to support our local food bank and the resettlement of Afghan refugees. But it's not too late to lend a hand! You can still offer your help through Calgary Catholic Immigration Society's (CCIS) Initiatives for Afghan Resettlement or donate to the Calgary Food Bank.