Ripple Foundation is a 100% volunteer-run national educational charity. Ripple Foundation creates and delivers free community programs advocating creative literacy among children and youth. Megan Lam is a grade eight student who is an accomplished writer who achieved recognition as one of the 2022 winners of the annual Kids Write 4 Kids creative writing contest hosted by the Ripple Foundation. We spoke with her to find out more about the organization and what she does.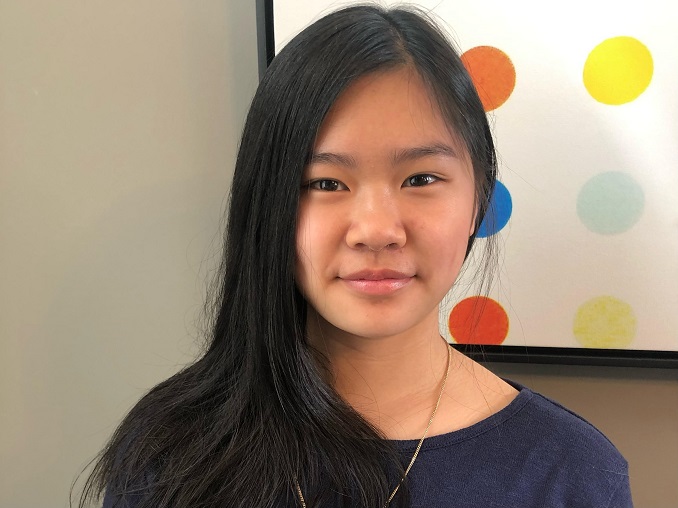 Describe your charity/non-profit/volunteer work in a few sentences.
Ripple Foundation is a 100% volunteer-run national educational charity. Ripple Foundation creates and delivers free community programs advocating creative literacy among children and youth. The benefits of creativity literacy include building confidence, boosting imagination, and promoting creative thinking and problem-solving. As a result, children and youth learn how to express themselves while expanding their reading and writing skills.
What problem does it aim to solve?
Ripple Foundation aims to address the problem of limited access to creative literacy programs and resources for children. They provide opportunities for young writers to express themselves and develop their skills, fostering a love for reading and writing among children and empowering them to become confident storytellers.
When did you start/join it?
I began my journey with the Ripple Foundation back in 2019 when I was in grade 4. My teacher mentioned it to my class and encouraged me to try, as she knew I was interested in writing and thought it would be a good challenge for me.
While I didn't win that first year, I was undeterred. I returned to the contest year after year, pouring my heart into every story. Finally, in 2022, during my seventh grade, my persistence paid off. My story, "When You Wish Upon a Star," was chosen as one of the winners! It was an incredible, surreal experience. I was overjoyed that my writing abilities were not only recognized but celebrated.
Being a winner came with the honour of becoming a published author and the opportunity to join the judging panel for the following year's contest. I embraced this new role, using it to further contribute to the contest. This experience of assessing submissions from other young, passionate writers has enriched my understanding of storytelling and pushed my creativity to new heights.
What made you want to get involved?
The desire to contribute and make a positive impact motivated me to get involved with Kids Write 4 Kids. Being a judge allowed me to give back to the writing community, that had nurtured my own growth as a writer. I was genuinely excited about the opportunity to read and evaluate other students' works, which expanded my horizons beyond my usual genre and writing style.
I was also excited to learn that all the books sold by Kids Write 4 Kids winners are donated to the winner's charity of choice. As 2022 winners, we decided to donate the proceeds to the Children's Aid Foundation of Canada, Cora (the other winner) and I wanted to pick something that would benefit children and youths and thought that Children's Aid Foundation was the best candidate for the charity we wanted to donate to. My family has always wanted to support youth and kids, and I think this was important to me specifically because my dad had previously worked for the Boys and Girls Club of Calgary, and I was exposed to the work he did and saw the importance of helping out children and youth.
What was the situation like when you started? How has it changed since?
Since I started, there has been a noticeable increase in people getting involved and greater awareness surrounding the importance of creative literacy programs for children. In fact, I noticed the number of Kids Write 4 Kids entries has doubled ever since I joined. It's encouraging to see more support and engagement in fostering personal growth and confidence through writing.
In addition to the Kids Write 4 Kids writing contest, I'm aware they also have other programs, such as free virtual writing workshops and Wave Blog for high school students, which I will look into. They recently had a virtual youth conference on June 11, which unfortunately, I wasn't able to attend, but it's great to know these programs are available for students like me.
What more needs to be done?
To further our impact, there is still more work to be done. Ripple Foundation aims to reach even more students, ensuring that creative literacy programs are accessible to a wider audience. Expanding our programs will allow us to provide more opportunities for young writers to develop their skills and express themselves.
How can our readers help?
Readers can support Ripple Foundation by donating, volunteering, and spreading awareness. By sharing information about Ripple Foundations programs, you can help raise awareness about the importance of creative literacy and inspire others to join in.
You can DONATE directly or purchase Ripple Foundation's merchandise, such as organic totes, inspiring tees, or wall art. Not only will you get a unique and meaningful item, but 100% of the proceeds from these sales go back into supporting the organization's programs.
Readers can also purchase paperback books/ ebooks Kids Write 4 Kids, the proceeds from these book sales are donated to the winner's charity of choice.
Do you have any events coming up?
We hold many events such as virtual youth workshops and conferences. Readers can stay tuned to Ripple Foundation's website or subscribe to the newsletter for all the latest updates.
Where can we follow you?
Readers can find out more about our programs on our website. They can also follow us on Instagram, Facebook, LinkedIn, and Twitter to stay updated.
PAY IT FORWARD: What is an awesome local charity that you love?
I love the Calgary Humane Society for their work in rescuing and caring for animals in need. As a dog owner and aspiring veterinarian, I appreciate their dedication to animal welfare and their efforts to find loving homes for these animals.