Hello there, are you looking for a lively and chatty cat to add to your family? Then look no further! I'm Banshee, and there's nothing more I love to do than snuggle with my people, play, and generally just be so stinkin' cute! I've never lived with cats before, but I have lived and played with dogs before. So if there are pooches in the house, we may get along if we have a slow and proper introduction first! But that's all from me for now!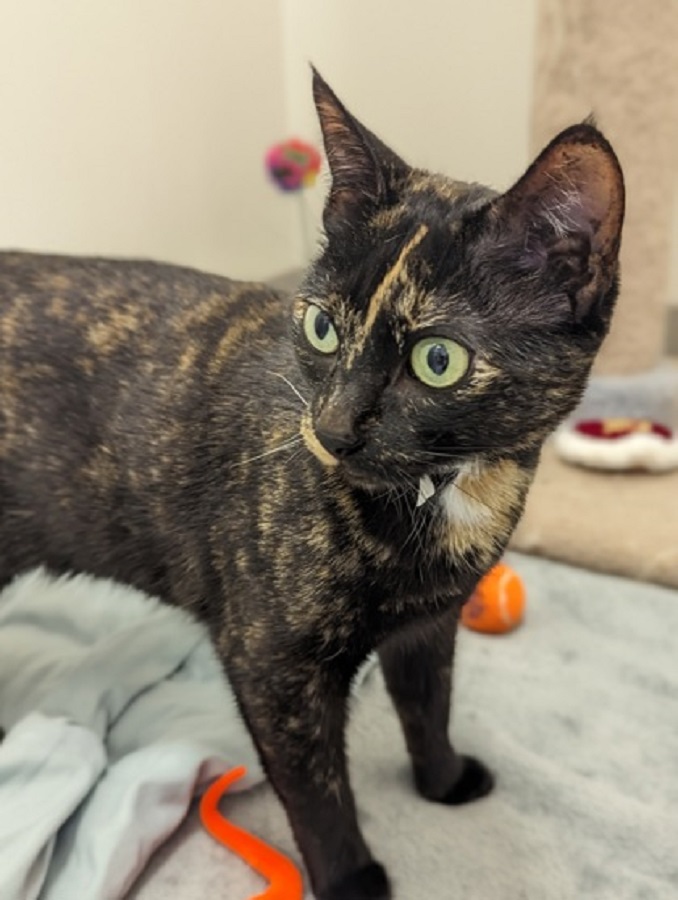 Banshee needs a new loving home in the Calgary area
This sweet pet is available for viewing at the Calgary Humane Society! Interested adopters are welcome to self-schedule for an adoption appointment using our online calendar here.
About this column:
Each week we feature animals available for adoption from local shelters in the Calgary area with the hopes that our readers will assist in finding good homes for them. If you, or someone you know, has the resources to take care of one of these animals, please do get in touch with the appropriate shelter via the links provided.