Get ready to samba your way into the arms of the most easygoing and friendly feline you'll ever meet – Albuquerque! This cool cat is on a mission to bring the rhythm of love and tranquillity to your life. Albuquerque is the epitome of a laid-back kitty, and he's mastered the art of lounging and napping like a true connoisseur. His favourite pastime is finding the cosiest spot in the house, where he can stretch out and indulge in his well-deserved catnaps. While he may be very relaxed, he thrives on human companionship! From the moment you meet him, he'll charm you with his gentle purrs and contented head nudges! Not only is Albuquerque fond of human company, but he's also quite the socialite when it comes to furry friends. Having lived with cats and a dog before, he's well-versed in the art of harmonious cohabitation. This feline's charisma is simply irresistible, and he'll add a touch of serenity to any household lucky enough to call him family. Whether you're looking for a mellow companion to share lazy afternoons with or a cat who knows how to create a soothing ambience, Albuquerque is your go-to guy!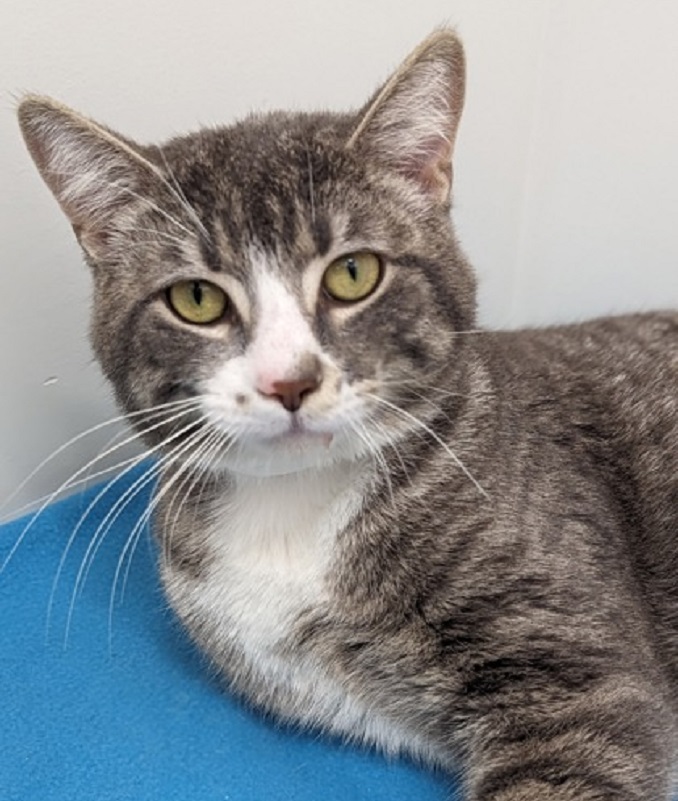 Albuquerque
Age: unknown
Sex: male
Breed: Domestic Shorthair
This sweet pet is available for viewing at the Calgary Humane Society! Interested adopters are welcome to self-schedule for an adoption appointment using our online calendar here.
About this column:
Each week we feature animals available for adoption from local shelters in the Calgary area with the hopes that our readers will assist in finding good homes for them. If you, or someone you know, has the resources to take care of one of these animals, please do get in touch with the appropriate shelter via the links provided.