Some days you need an extra kick to be able to get through the day. Unfortunately, this usually means drinking a high sugar energy beverage. This week we spoke to Mitch Jacobsen, co-founder of Rviita Energy Tea, the world's first clean energy beverage, about how we can still get that energy kick without the negative health side effects.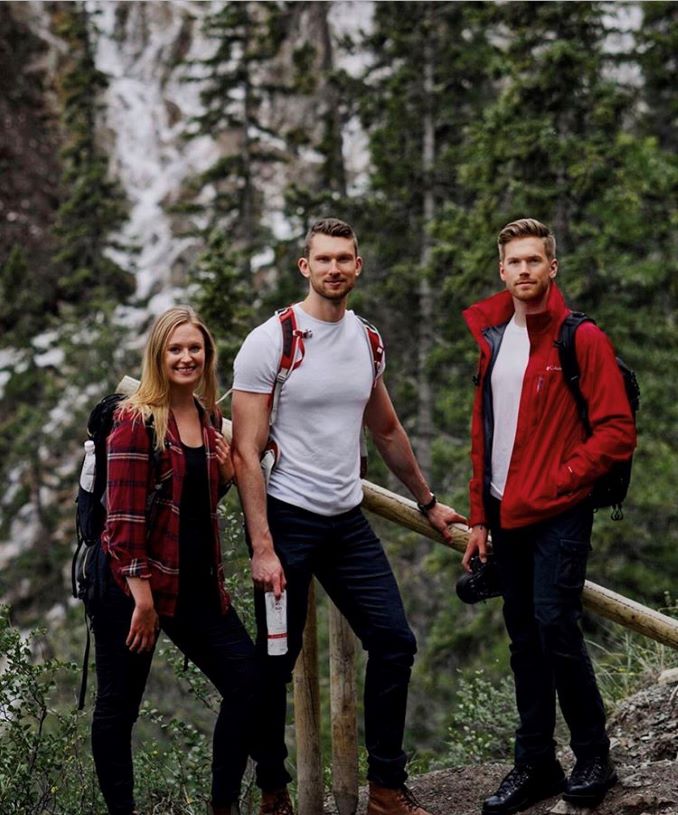 What is your business called and what does it do?
Rviita Energy Tea is the world's first clean energy beverage in a revolutionary, low carbon footprint flexible beverage pouch. Combining the power of tea-based caffeine, organic honey, and vitamins in a first-of-kind resealable and freezable pouch, that drinks like a regular bottle, Rviita is the perfect fuel for your adventures.
What made you want to do this work?
After driving a good friend to the hospital for a heart attack partially attributed to energy drink consumption, we decided it was time someone created a healthy alternative. We are all busier than we have ever been and need energy on the go, but we could never find a healthy solution that bridged the gap between coffee and energy drinks, so we decided to create one.
What problem does this solve?
Rviita is a clean, sustainable source of energy, without the crash. We were tired (literally) of the jitters, crash, and sugar-high that came with traditional coffees and energy drinks. We are all busier than we have ever been, and we need clean, healthy fuel to keep us on our game. Rviita utilizes the power of caffeine from tea and guarana seed, which natural contains amino acids such as L-theanine, which have been shown to enhance the effects of caffeine and reduce the crash.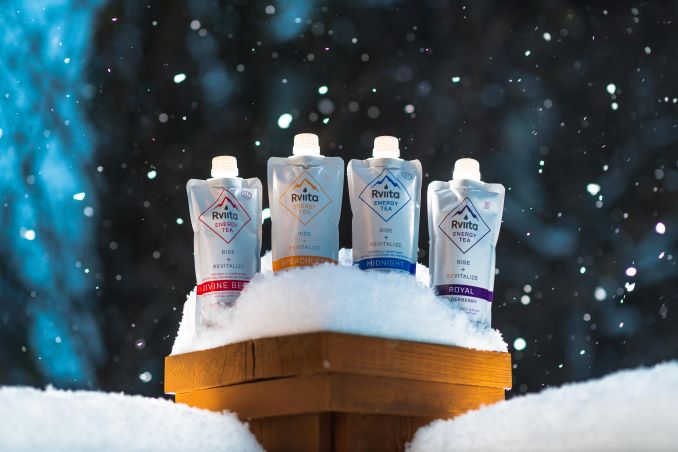 Who are your clientele/demographics?
Our initial target market for Rviita energy tea was millennials, professionals, active lifestyle people who are constantly on the hunt for better-for-you brands. However, we have found that Rviita is really a beverage for everyone – we all need better products to keep us productive and to help us stay on our game. We are an inclusive brand, and our goal is always to build community and help people live happier, healthier, and more productive lives.
Rviita was created for professionals, athletes, and those looking for clean energy to keep them productive for hours. Inspired by minimalism and clean, simplistic design, our packaging was created to be the perfect, fashionable accessory for the professional or adventurer on the go.
How does your business make money? How does it work?
Rviita Energy tea is sold online through our website, Amazon, and other online retailers. We are also carried in about 300 stores across Western Canada, including Safeway, Blush Lane, Save-On Foods, Co-op, Freson Bros, Amaranth, Sobeys, IGA, and other incredible retailers.
Where in Calgary can we find your profession?
Rviita energy tea can be found all throughout Calgary. We are in all the natural food stores including Community Natural Foods, Amaranth, Blush Lane, Bite YYC, Sunterra, and Bownesian Grocer. You can also find Rviita in Safeway, Sobeys, Calgary Co-op, Save-on-foods, and other incredible grocers. Select F45 fitness studios, Nutrimeals, Lean on Meals, Fit Kitchen, One-for-all fitness, Corfit, Platinum Supplements, Passage Yoga, and numerous other local business also support Rviita, and we are so grateful for all of them.
What is the best question a prospective customer could ask a member of your profession when comparing services?
The best question you can ask any beverage company is "how is your product going to make the world better?"
Truly great beverage brands shouldn't just be about better function, better taste, or even better ingredients – there should be a higher purpose. Rviita is about inspiring others to do great work, to push themselves, to reach higher. This is why on every package we have a motivational quote on the bottom, we routinely run initiatives for charity, and we are constantly striving to improve our ingredients and products so we give our cusomters the best possible tool they can use to help them have the energy to do what matters most to them.
What is the best part about what you do? What is the worst part?
The best part of what we do is the incredible people we get to meet every single day. Whether it's a new customer, a grocery store manager, or fitness studio coach, we get to work with the most amazing people. Every day is a new adventure and a new opportunity to learn from someone.
The worst part of what we do is there never seems to be enough hours in the day! There are always more people to help, more stores to serve, and more of an impact to make, and we are constantly racing the clock to do it.
What is your favourite joke about your own profession?
We get a lot of laughs out of ways people use Rviita to help them power through the day. We've considered naming one of our energy tea flavours "6am Toddler".
PAY IT FORWARD: What is another Calgary business that you love?
We are going to nominate two other local businesses that we love working with. Bite YYC in Inglewood is an incredible company and the staff there are so endearing and amazing to work this.
Platinum Supplements is a locally owned and operated supplement store in the heart of Calgary. The owner, Brady, is an amazing guy really looks after all of his customers.