MT Kushmore is a family-run and owned cannabis dispensary working out of Crescent Heights! This week we spoke to them about what sets them apart from other dispensaries.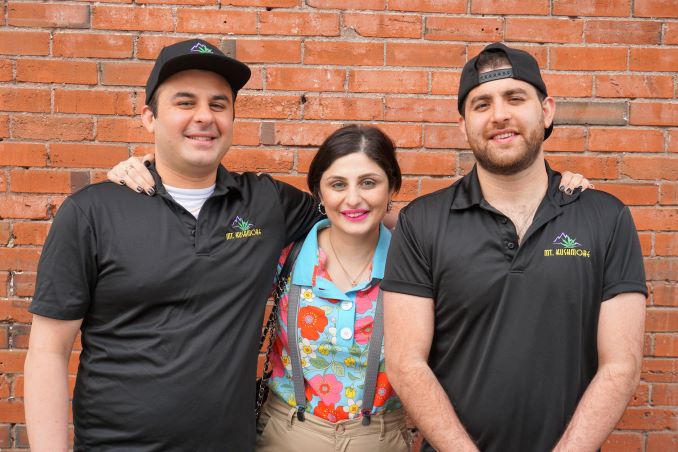 What is your business called and what does it do?
Our business is called MT Kushmore (Mount Kushmore), and we are a licenced cannabis retail dispensary that provides cannabis products to our cannabis community.
What made you want to do this work?
We wanted to be part of the pioneering process of the cannabis industry, and paving the way for not only being the best cannabis dispensary in Calgary, but being part of the initiation process in establishing ourselves within the industry.
What problem does this solve?
Recent studies has shown, that with the legalization of cannabis shops, there has been a direct decline in crime within the areas where these stores are open, a drop in opioids usage, drunk driving, and more importantly the shift of black market transitions where customers would at first have their transactions done in a discreet area, not knowing who are they getting their product from, but also more importantly what the product contains. With the legalization not only has stores provided a safe and secure place for consumers to purchase their cannabis products from, but with the regulations and monitoring of cannabis products, our consumers know exactly know what they are consuming without the worry of pesticide and mold grown products.
Who are your clientele/demographics?
Our clientele and demographic though mainly consists of our local community here in Crescent Heights, where we are located, but we have customers and clients from all over Calgary who chose to come to our shop, not only because we provide the best customer service in town, but also because we consider ourselves to be the best priced dispensary in town.
How does your business make money? How does it work? 
As a retail store, we sell cannabis related products, which we get directly from AGLC regulated licenced producers. We sell the these products to our cannabis consumers. Through these transactions and sales of cannabis products is what runs our store.
Where in Calgary can we find your profession?
Be it Calgary, whole of Alberta, or even Canada wide, the emergence of the cannabis industry since the legalization back in 2018, has seen a opportunity for many to join the industry, either as a grower, licensed producer, retail stores such as ourselves, and other various jobs created in the industry, such as budtenders, sales rep, hardware and data analysis companies related to the industry.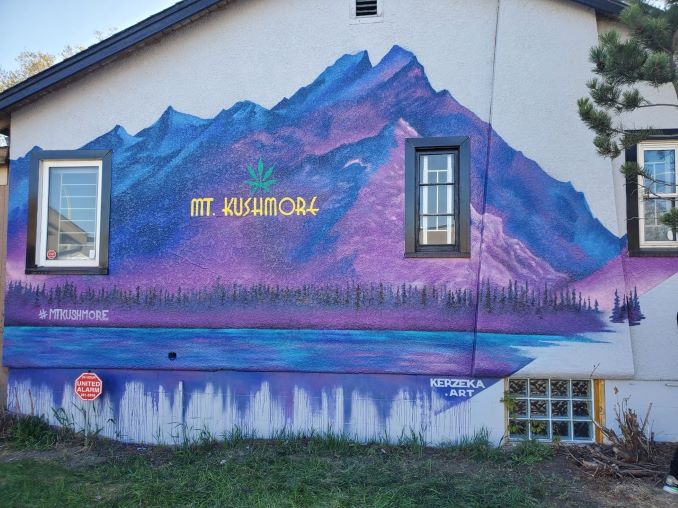 What is the best question a prospective customer could ask a member of your profession when comparing services?
The main question especially during the time we are in is price point. And why our products are priced better than the rest. And that is our main concern going forward, to provide our cannabis consumers with the best deals and prices in town, our main objective as a family owned dispensary is how we can be part of the transition from black market to more regulated stores ourselves. And the answer to that is price point. When you have regulated products, monitored for mold and pesticide, and full facts on what the products contain, attach that with a price point similar to the black market, it's a no brainer that the community will chose to get their product from stores like ours. Resulting in a safe and secure method of choosing and purchasing the right cannabis product for your needs.
What is the best part about what you do? What is the worst part?
The best part of what we do, is to be the local neighborhood dispensary for our communities needs when it comes to cannabis products. That along with meeting our customers and giving them a one to one based customer service directly from us as owners, we get joy in serving the community. At the moment there is no part that stands out as a worst part, the only thing we would like is to have changes come in and take place in the near future, such as online orders, deliveries.
What is your favourite joke about your own profession?
"What do you call a bunch of potheads working together?" "A joint effort"
PAY IT FORWARD: What is another Calgary business that you love?
We are a family owned business and we are pretty new to Calgary, another business I love in Calgary is Parker PR because of how warm and welcoming the organization is! I love how Ellen and her team spent quality time to understand our business needs. They treated us just as if you were a big multinational Cooperate! With out Parker PR we would have been lost when it comes to marketing and PR, so Thank You Ellen Parker and Team!