We had the pleasure to talk with Mandy Patchin about the mind/glass blowing work they do at Glass House Xperience.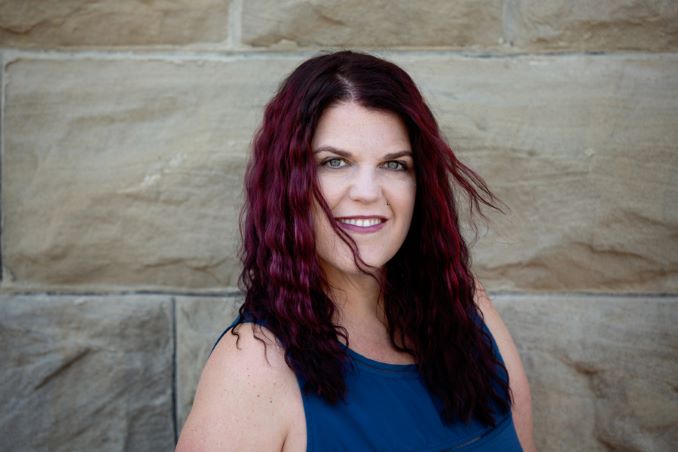 What is your business called and what does it do?
Glass House Xperience. I sell and make glassware, functional glass and memorial glass keepsakes. We also teach glass blowing classes.
What made you want to do this work?
I was working in corporate for 16 years and tried a weekend glass blowing class and fell in love with the process immediately. This is what lead me to start my own studio. But not just any studio, I created Canada's only mobile studio on a 40ft moving truck with a 16ft stage. This allowed me to travel to western Canada and share this art.
What problem did you want to solve with the business?
How to get in front of more people to sell more products mostly online.
Who are your clientele/demographics?
We generally find women in their 40-65 age categories with a minimum income of $100,000 can afford handmade drinkware and have a love for the arts.
Our classes are an experience and find ages 26-50+ men & women.
How does your business make money? How does it work?
We make money from mostly our memorial glass keepsakes, functional glassware and classes in this order.
Where in Calgary can we find your profession?
We have an art gallery grand opening Sept 30-oct 3rd in South East Calgary ( New Brighton) 61 Brightonwoods Green SE. When the glass truck is set up we are usually at cspace King Edward in Mardaloop 1721 29th Ave SW
Website | Facebook | Instagram
What is the best question a prospective customer could ask a member of your profession when comparing services? Give the answer as well.
How long have you been doing this? This is my most frequent question, I guess the more years under your belt the better it sounds. I have been doing this for 10 years. Other questions would be have you made this/that before. If I don't feel comfortable attempting a design for a client I generally point them in a direction of a glassblower who studies that area of expertise. Glass is amazing and you can make anything out of glass and make glass look like any medium, its lifelong learning and that is what I love most about it. ( not sure if that totally answers the question)
What is the best part about what you do? What is the worst part?
The best part is the act of the process of working with molten glass. It's not like painting or other mediums where you can put it down and come back later to finish. It's a start to finish process that is very healing, methodical and peaceful. So, sharing this in a demonstration or a class setting is fun. The worst part is figuring out how to market me, my brand. As an entrepreneur, I wear many hats and it's a balancing act, which always turns into a Rollercoaster ride. So, breathe cause tomorrow will be better.
What is your favourite joke about your own profession?
Definitely the sexual innuendos. Like, one piece of equipment is called a gloryhole. Or you have to jack a piece to break off the pipe. Or can you blow, asking for air from your assistant. I could go on, hey you asked, hehe.
PAY IT FORWARD: What is another local business that you love?
Oh, this is hard, there are so many. A couple of artist friends for sure would-be:
Jim Etzkorn (pottery)
Natalie Gerber (hand-printed textiles)
Fergus and bix (restaurant)