Fable is a direct-to-consumer artisan dinnerware brand that is bringing a taste of Portugal to your home! This week we spoke to one of Fable's co founders, Max Tims, to learn more!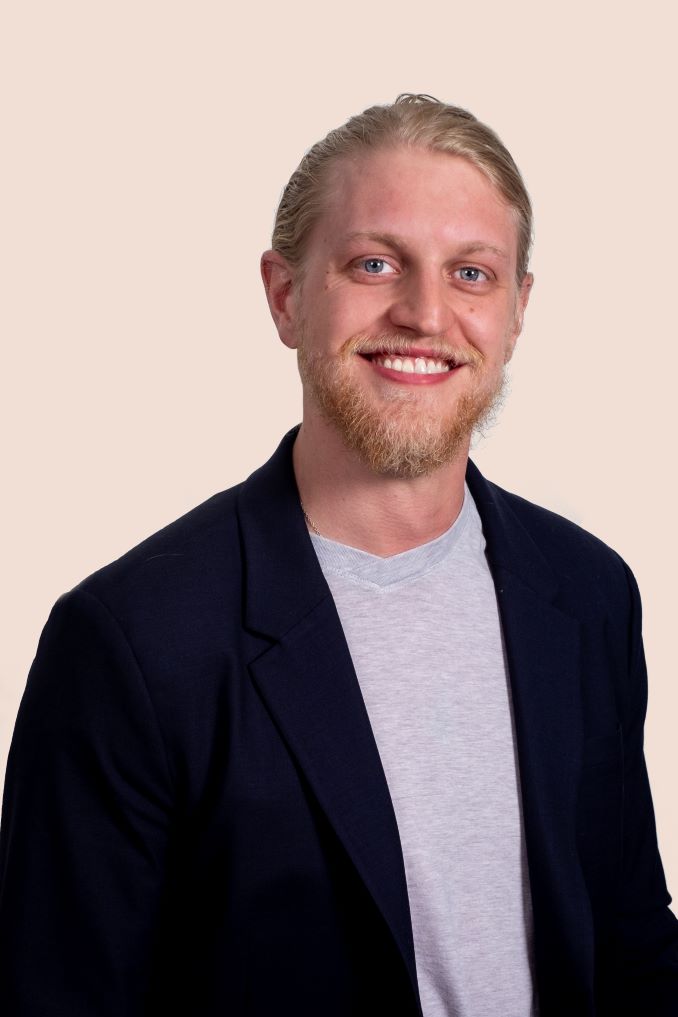 What is your business called and what does it do?
We're Fable, a direct-to-consumer home decor brand for millennials. Starting with dinnerware, we create pieces that make setting a beautiful table easy.
Fable is a brand that's associated with great memories at home. Whether you're cooking your 'world-famous pasta' on a first date, sitting down with your partner for taco Tuesday, or plating take-out on a busy summer night, Fable elevates the at-home dining experience.
We sell our products directly to our customers online through our website to avoid traditional retail store mark-ups. Our ceramic dinnerware is artisan crafted, uniquely organic and hand-finished and our 18/10 stainless steel cutlery is restaurant quality- all produced in Portugal. We partner with creators who commit to exceptional craftsmanship using superior quality materials, implementing sustainable practices and adhering to ethical employment standards.
But to me, Fable extends beyond that and ignites the inspiration to be a home chef. Aspirational, yet reachable. In a time when we need to talk more, share more and listen more, Fable helps bring people together.
What made you want to do this work?
Growing up in Calgary, I was surrounded by great food. Our family and friends gathered around the dinner table and I quickly realized that cooking food that brought people joy was something that fired me up. As a teen, I was lucky to cook at some of Calgary's coolest restaurants, starting with Mercato on 4th Street and then to UNA Pizza + Wine on 17th Ave.
It was cooking in these high pressure and busy environments that reinforced the power of not just good food, but the whole dining experience. Fast forward through a degree from UBC in Physics and a short career in exploration Geophysics, I found my way into the world of tech.
I love the fast-paced nature of scaling tech companies, constant problem solving and building something from the ground up. Looking back over the last year, Fable embodies the natural progression of many of my passions – bringing people together over food in a thoughtful way, building something that I'm proud of, and helping more people to bring joy into their everyday lives.
What problem does this solve?
Fable makes it easy to create a beautiful tablescape without breaking the bank and helps you curate a home that you love. People are becoming increasingly more mindful and intentional about the pieces they bring into their homes and It's hard to find products that are superior quality, ethically crafted and sustainably sourced all at an accessible price point. Fable is here to fill that gap. We stand for great craftsmanship, ethical and sustainable creation and awesome customer experience.
Who are your clientele/demographics?
Our customers range in age but are typically people who are looking to upgrade their apartments and homes with quality products. They could be a millennial who is looking to upgrade their condo kitchen or a new home buyer who is after something more unique and timeless. One thing they all have in common is that they are all looking for a brand that is value driven, whose pieces have a cohesive design at an accessible price point.
How does your business make money? How does it work?
As a direct-to-consumer brand, we bring our products right to our customers, cutting out the traditional retail and wholesale mark-ups. We design our products in Vancouver and have them hand-crafted in Portugal. We then ship these products to our warehouse in Canada then distribute them directly out to our customers.
Where can we find your profession?
Our team is split between Toronto and Vancouver and we don't have a physical brick-and-mortar store yet. You can head to our website to shop our pieces online.
What is the best question a prospective customer could ask a member of your profession when comparing services? 
We're often asked about the quality of our materials — everything from heavy metals to how scratch resistant they are. Our products are free of lead and cadmium and are compliant to GCGR, FDA, and Prop 65. Our products are dishwasher safe, and our dinnerware is both microwave and oven safe (up to 450oF).
What is your product's creation story?
Fable's products are created in ethical facilities with a focus on sustainability and craftsmanship. Our dinnerware is produced by artisans near Fatima in Portugal, from locally sourced clay. Water used during production is filtered on-site and reused until it becomes too saturated with clay particles to be useful. Instead of dumping this saturated water down the drain, it is delivered to local farmers to be used as fertilizer.
Our cutlery is crafted in a family-run facility that's been producing cutlery since 1911, using premium 18/10 stainless steel.
For each set of Fable products sold, a meal is donated to a youth in need through our partners at Mealshare.
What is the best part about what you do? What is the worst part?
The best part is that I get to work with smart and driven people every day to build a brand that I believe in, create products that spark joy, all while striving to do some good in the world.
The worst part is the explosive demand for Fable that has repeatedly sold us out, resulting in us having to put our customers on preorder. While this is a short term problem (and a good problem to have!), I hate making our community wait to bring Fable into their homes.
What is your favourite joke about your own profession?
My favorite joke is a dumb one…sometimes when I pitch Fable I pretend like we're the first brand in the world to invent plates and cutlery.
I speak like we are revolutionizing how you transfer food from the kitchen to your mouth. It's stupid, but somehow I still think it's funny.
PAY IT FORWARD: What is another Calgary business that you love?
It's got to be UNA Pizza + Wine. Great food, fantastic wine, amazing ambiance. It's the perfect place to eat and enjoy a glass of wine after work or grab a late-night snack. Plus, the owners, Jayme MacFayden and Kelly Black, are fantastic people. I go back to their restaurants anytime I'm back in Calgary.