Eat For Life by Marsha Inc. aims to help Canadians with diet-related diseases eat healthier, without sacrificing taste. We had the chance to talk with Marsha to discover more about the many aspects of her business.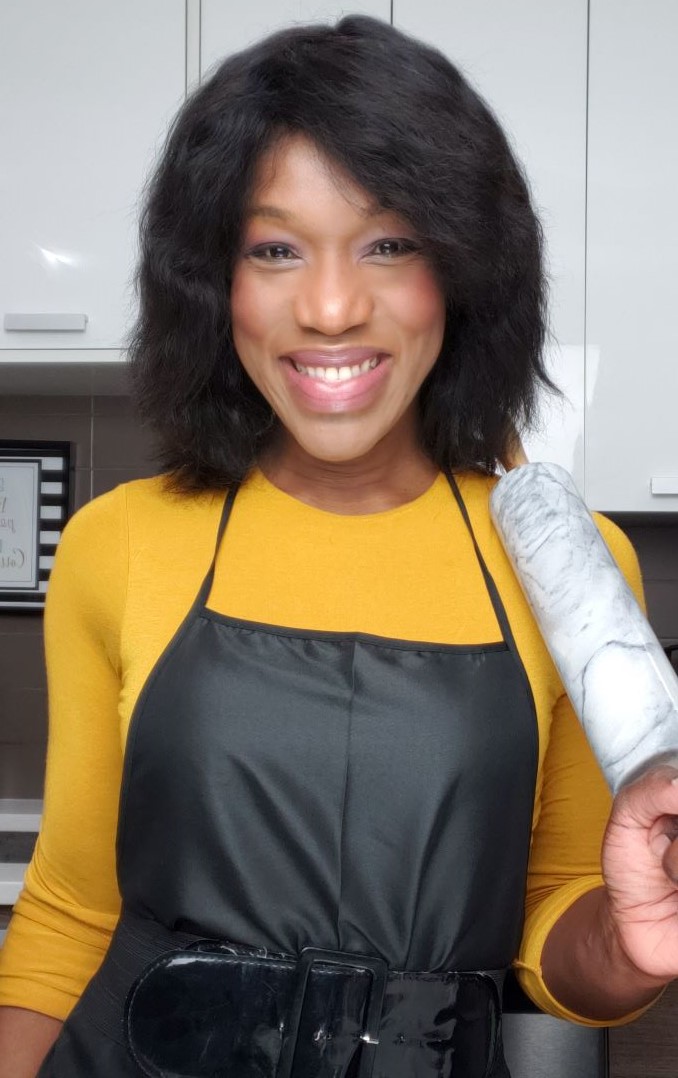 What is your business called and what does it do?
Eat For Life By Marsha – We are a Canadian Health and Wellness company that specializes in providing nutritious and delicious gluten-free and dairy-free recipes offered in our cookbooks, magazines, and recipe packs. We also provide online cooking classes and courses to create more ways to be healthier and happier.
What made you want to do this work?
When I came to Canada, I was diagnosed with anemia at age 12 and suffered for many years with gluten and dairy issues (IBS, acne, depression, anxiety and migraines). In my early 30's I found out that anemia is a symptom of Celiac. Since then, I have been on a gluten and dairy-free diet which has shown tremendous improvement in my health.
My passion for helping others achieve success with their health has brought me to creating and sharing my gluten-free and dairy-free recipes with a focus on nutritious snacks (cakes, cookies, cupcakes, and more) and educating others on more ways to eat healthier guilt-free.
My daughter is my inspiration and commitment and being on the Board of the Canadian Celiac Association keeps committed to helping others.
What problem did you want to solve with the business?
Snacking does not have to be unhealthy and tasteless. Unhealthy eating/snacking – Economic burden of 13.8 billion dollars for the Canadian government due to diet-related diseases are on the rise.
Who are your clientele/demographics?
– Diet-related diseases (Celiac, Diabetes, etc.)
– Food intolerance – (Gluten, Dairy, etc.)
– Health-conscious – (Vegan, Keto, etc.)
– Corporate wellness who values health and well-being
– Diet-related non-profits (Canadian Celiac Association, Diabetes Association, etc.)
How does your business make money? How does it work?
– Cookbooks
– Magazines
– Wholesome Ingredients (Lower than retail prices)
– Recipe Packs (Includes: Ingredients, Recipe Cards, Cookbook, Magazine, and Kitchen Product). Tailored to specific dietary preferences, so if someone is vegan they will get vegan-related ingredients and recipes.
– Online cooking classes and courses to teach how to use wholesome ingredients (almond flour for example) to make delicious foods!
We have an online store where everything can be purchased. If you are local in Calgary, we have recipe packs (we deliver) that you can purchase to use along with the online class or course.
Where in Calgary can we find your profession?
Mainly on our website. However, we attend lots of markets throughout the year.
Follow us on social media to find out what markets we will be at
What is the best question a prospective customer could ask a member of your profession when comparing services? Give the answer as well.
What type of gluten-free and dairy-free snacks can I make, and will they be tasty and delicious?
You can make cookies, cakes cupcakes, muffins, desserts, bread, pizza and more. Yes, it is tasty and delicious as well as nutritious and
easy-to-make.
What is the best part about what you do? What is the worst part?
The best part is creating a variety of nutritious and delicious recipes so people can have choices in their daily healthy eating habits and not feeling like they are missing out.
The worst part. I wish we have access to more quality affordable nutritious ingredients. That's why I create recipes where you can use the same ingredients over and over again.
What is your favourite joke about your own profession?
What do you call a cow with no legs… ground beef.
PAY IT FORWARD: What is another local business that you love?
The Naked Leaf Tea. Reintroduces tea as it was meant to be – all-natural and unhurried. They have a large selection of teas and tea-wares online or in Kensington. I recently used their Matcha Green Tea in my recipes: the Vivi Vegan Cookies special for the Calgary Pride. Matcha Green Pancakes during my Breakfast Focus last week.