Hailing from the cold, dark winter nights of Calgary, Canada; Benevolent Like Quietus brings forth a bounty of brooding, goth rock-influenced melodic metal. Laden with heavy riffs, catchy melodies and crushing breakdowns, the 5-piece metal act lyrically exploits the joy in sorrow and strife within life, love and death.
Dabbling in gloom, BLQ is a dark, musical metaphor for the sweet kiss of death. Collectively drawing influences from far and wide across the metal and rock spectrum BLQ has worked tirelessly to craft their own unique sound within the Canadian music scene.
Keen to revisit the era of 90s European goth/melancholic rock, BLQ is a heavy and brooding whirlwind of emotion and melody. Each song starts with Ryan Spencer (drums) who writes the music on guitar and together with Daniel Louden (vocals) put together the basic guitar and vocal structures before being worked through by the rest of the band, Ty Frederick (guitar), Killian Murphy (bass), and Matt Springer (guitar) for the final breath of life. Despite the melancholic lyrics and themes, Benevolent Like Quietus is straightforward and energetic music. No gimmicks, no BS, just 5 guys playing their hearts out and creating a moment.
Having the pleasure of sharing the stage with touring acts such as Katatonia, Wednesday 13, All Hail The Yeti, Final Drive, Caspian and Invidia along with being nominated in 2018 for Metal Recording of The Year by Calgary's YYC Music Awards, BLQ continues to build on their live performances delivering a healthy dose of heavy, gloomy tunes to their audiences with no foreseeable end in sight. Their debut album "Kill The Bliss" is slated for release on March 13th, 2020.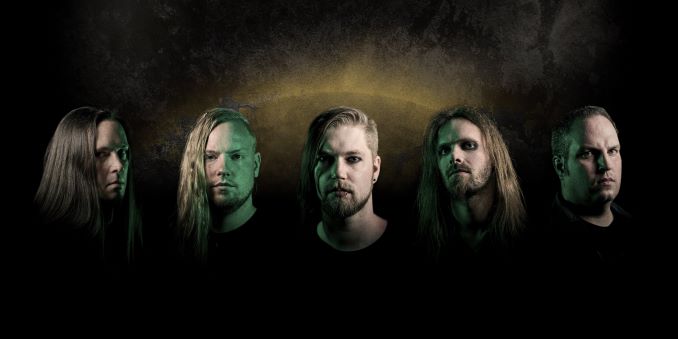 Name:
Benevolent Like Quietus (BLQ)
Genre:
Gothic Rock Metal
Founded:
2016
# of Albums:
1
Latest Single:
'Dawn of Rust'
Latest Release:
'Kill the Bliss' album. March 13, 2020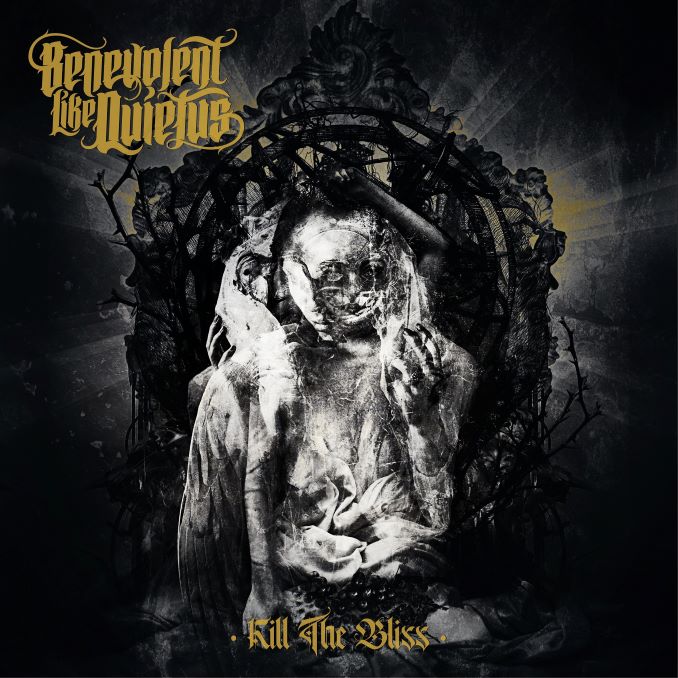 Favourite Local Restaurant:
Dan: The Keg
Ryan: Mucho Burrito
Matt: Prairie Dog
Killian: Burger 320
Ty: Yokozuna (Okotoks)
Favourite band as a teenager:
Dan: HIM
Ryan: HIM
Matt: Limp Bizkit
Killian: Iron Maiden
Ty: Megadeth
Favourite band now:
Dan: Charon
Ryan: BLQ
Matt: Protest the Hero
Killian: Mastodon
Ty: In Flames
Guilty Pleasure Song:
Dan: no guilt, but Garth Brooks 'Friends In Low Places' may be worthy
Ryan: The Ghost of You – My Chemical Romance
Matt: none
Killian: "open" about music
Ty: The entire "The Greatest Showman" soundtrack, it's pretty cool actually!
Live Show Ritual:
Dan: beer and nuggets
Ryan: "Hammer one out"
Matt: Pound back a couple of beer
Killian: Shotgun a monster in the parking lot
Ty: Lug around a Mesa 4×12, cursing my choice to become a guitar player
Favourite local artist:
Dan: Father Moon
Ryan: Strvngers
Matt: Father Moon
Killian: Widow's Peak
Ty: Hyperia
Nose Hill or Fish Creek?
Fish Creek, looking for a frenzy 😉
EP or LP?
LP
Early bird or night owl?
Night owls. Except for Killian, apparently. F' him.
Road or studio?
Studio
Where can we follow you?
–Facebook.
–Instagram.
–YouTube.
Any shows or albums coming up?
March 7th, Starlite Room, Edmonton, AB