Looking for an older lady who knows what she wants? Then I'm your gal. A calm, quiet home would be perfect for me with a nice family who will pamper and spoil me. In return I will reward you with my smarts, my purrs, and my affection. And just so you know, when my humans are sitting or laying down I like to lay on them to keep them warm! I have lived with a cat before so I may get along with your resident feline, as long as they are calm and neutral and you can help introduce us slowly. Human siblings might be cool but older ones would be better as I don't always want attention. If you're looking for a beautiful, black kitty then please head over to the shelter as soon as you can and ask for Baby. I'm here waiting for you!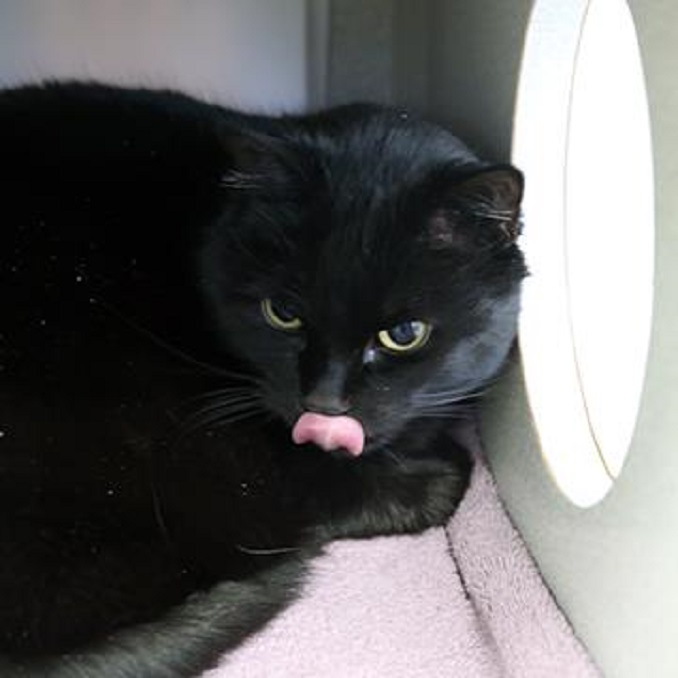 Baby
Breed: Domestic Shorthair/Mix
Age: 9 years 1 month 19 days
Gender: Female
Size: Medium
Colour: Black
Spayed/Neutered: Yes
Declawed: No
In order to ensure a smooth and successful adoption, please remember to check all the basic requirements for adopting before coming in to the shelter.
About this column:
Each week we feature animals available for adoption from local shelters in the Calgary area with the hopes that our readers will assist in finding good homes for them. If you, or someone you know, has the resources to take care of one of these animals, please do get in touch with the appropriate shelter via the links provided.