Name: All Else Fails
Founded: 2007
# of Albums: 6
Latest Release: The Forever Lie
Latest Single: The Forever Lie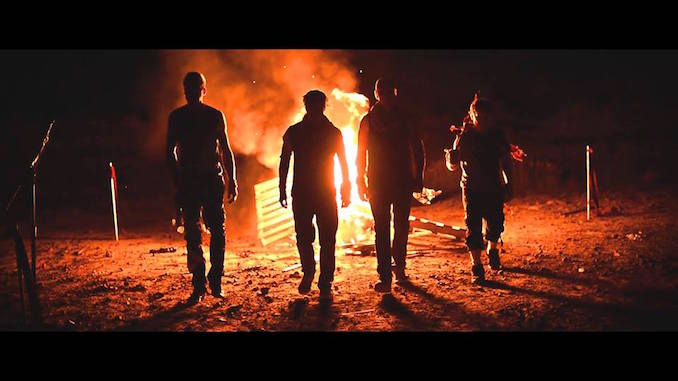 Bio
Coming out of Edmonton Alberta Canada, All Else Fails is making a mark around the world for their aggressively dark brand of metal that is breaking the traditional ideals of their genre. The band infuses their music with a variety of elements that includes experimental, Classical, synth lines, and spoken word sampling to accent a unique blend of heavy as hell screams and shiver inducing clean vocals.
A high energy live show that sets them apart from their peers has garnered them appearances on numerous high level festivals over the years, including Van's Warped tour, Boonstock and opening spots for artists like Trivium, Killswitch Engage, Protest the Hero, Cancer Bats, Dayglo Abortions, 3 Inches of Blood, Fear Factory, Threat Signal, Decapitated, Suffocation, and Arise & Ruin.
The band's last release received world wide praise from industry publications around the world. With the release of the band's music video "This Burden of Life" in the fall of 2012, and its addition to rotation on Canada's Much Music, All Else Fails' fan base expanded dramatically. Their 2013 release, "Fucktropolis" garnered 2 Canadian Metal Recording of the Year awards and paved the way for the February 2017 release of their 5th album "The Forever Lie". Heavy with a dark beauty, this highly anticipated new album, places All Else Fails among the best in their genre.
Latest Video
Favourite Restaurant:
Asian express hot pot
Favourite band as teenager:
Nirvana
Favourite band now:
A Wilhelm Scream
Guilty Pleasure Song:
Toto: Africa
Live Show Ritual:
try not to get too drunk to play
Favourite local artist:
A New Rhetoric
EP or LP?
LP
Road or studio?
Road
Early bird or night owl?
Owl
Chicken or Beef?
Chicken
Banff or Lake Louise?
Vegas
***
For more information, please visit the All Else Fails page.