In the mid-to-late 90s, online gambling websites first got their start. Back then, the main game was web poker. A sort of combination of slots and poker, web poker sees players spin reels and hope to gain a winning poker hand. The payout depends on how good the hand is, of course.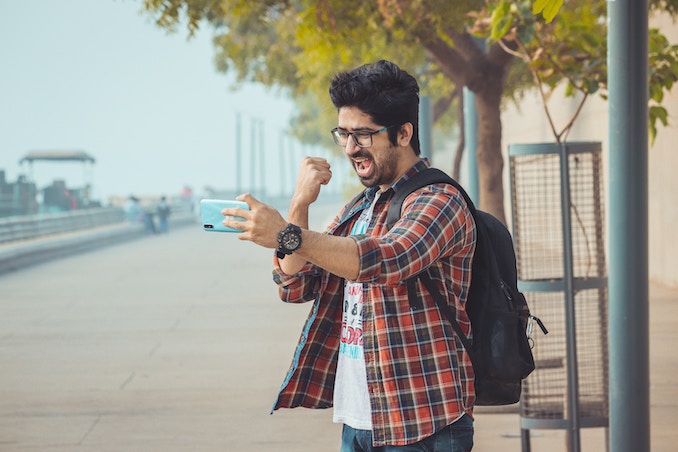 In the early 2000s, game developers introduced some new games. Slots became the most popular, mimicking the land-based gambling industry. However, roulette, blackjack, and baccarat all attained a degree of popularity. Nowadays, online casinos have a vast library of games featuring all of the classic casino staples.
How iGaming Has Developed
The market has changed considerably in the 20+ years that the iGaming industry has existed. More and more people have become interested in gambling online. And why not? Playing online is a lot more convenient and fun. Not only that but thanks to developments in tech, gamblers now have so many options when playing online.
The online gambling industry has produced a sub-industry of its own. Crypto gambling is exactly what it sounds like. Crypto traders who are also gamblers can access various crypto slots and play familiar games, all the while using cryptocurrency to gamble. With cryptocurrency growing in esteem in mainstream consciousness, this certainly has had an impact on iGaming's popularization.
But, the online gambling industry is still new. So, in this article, we would like to go over everything that you need to know about gambling online. We will cover safety protocols, deposit methods, and popular games. So, without further ado, let's get into the basics that every gambler should know about iGaming.
How to Find Legit Casinos?
One of the main concerns that many have had about the iGaming industry is legitimacy. In the early years of online gambling, many websites skewed heavily in favor of the house and against the players. So much so, that some believed them to be outright scams.
Today, though the iGaming industry has become much safer than in the 90s, there are still some questionable websites. So, how does a newbie gambler differentiate between a legit site and an untrustworthy one?
The answer is quite simple: you need to look for a license. In every country where online gambling is legal, commissions aim to regulate the industry. These commissions issue licenses marking the websites as legit.
The best option for gamblers is to find a casino licensed by their own country. However, suppose you prefer to play at offshore websites. In that case,  EU-affiliated countries like Malta, the United Kingdom, Gibraltar, etc. or Caribbean countries like Curacao, which take online gambling very seriously, issue the most trustworthy licenses.
So, if you are a newbie, who has just recently become interested in online gambling, look for a license issued by the countries we mentioned. All of these licenses pretty much guarantee a safe and comfortable experience.
Depositing and Withdrawing
Safety is usually the primary concern for most gamblers. However, once you've ensured a safe experience, you will want to move on to the main reason for gambling: the cash. Most land-based casinos work on cash or credit. But obviously, cash deposits are impossible online. So, what are the most popular deposit and withdrawal methods at gambling sites?
Credit and debit cards are popular ways to play your favorite games online. When iGaming first took off, credit card-based payments were the only way to have fun. So, naturally, the tradition endures today. Most online casinos work with MasterCard and VISA. Some also take American Express.
More recently, debit cards have become pretty popular as well. In large part, the same rules apply to debit cards as credit cards. Though it is worth pointing out that recently, gamblers have transitioned away from credit/debit cards and more towards e-wallets. Speaking of which…
E-wallets are the most popular option for deposits in the current iGaming industry. In Canada, where iGaming is recently becoming legal, e-wallets are the most popular option for depositing and withdrawing. The most well-known e-wallet option is certainly PayPal. However, it certainly is not the only one.
We already addressed crypto casinos and slots. However, it is worth noting that crypto slots are not the only way to play using cryptocurrency. Most online gambling websites have embraced cryptocurrency as a viable payment option. And they aren't the only ones. In 2023, cryptocurrency has gone mainstream, with many popular businesses embracing the new phenomenon.
The Most Popular Games
We won't spend too long discussing the most popular games, as gamblers are likely already familiar with what they are. For example, it is common knowledge that slots dominate the iGaming industry, just as they dominate the land-based gaming industry. Anyone who has entered a casino has likely seen dozens, if not hundreds, of these machines. These games are fun, simple, and purely luck-based.
Apart from slots, gamblers will find all of the classic games. Poker is a mainstay of any casino, and the same is true for online gambling. Texas Hold 'em, Omaha, Card Stud, and any other variant you might be interested in all exist online.
If poker is not your game, then blackjack is where you will find yourself. By far the most popular card game, largely thanks to the incredible player odds, blackjack is a favorite among European gamblers. Apart from the three games already mentioned, other popular options include:
Roulette
Fish games
Baccarat
Craps
Lottery
Bingo
Web Design
In 2023, most casinos rely on the trend of cozy minimalism to create a comfortable atmosphere. And game designers largely follow in these footsteps. Most websites are simple and implement soft, relaxing colors. Soothing music often accompanies these games, helping gamblers chill out and make better choices.
Of course, many online websites provide for those who prefer old-school, rambunctious, cacophonous casinos. Some are focused entirely on recapturing that classic feel of a great hall filled with noisy guests yelling at the craps table. In other words, iGaming has something for everybody.