Staying entertained in Cowtown is usually a matter of season. Given the hot summer months that quickly disappear, the city's residents tend to shift hobbies on a seasonal schedule. In the warmer months, locals float down the Bow River, kayak on Glenmore Reservoir, and watch the sunset in Nose Hill Park.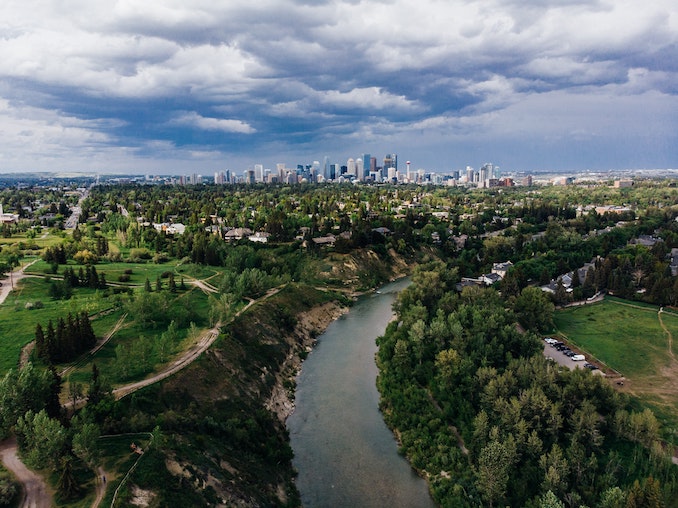 But as fall approaches, the nights lengthen and get colder, so activities shift toward outdoor adventures or staying cozy at home. Recently, fat bikes have become more popular ways to handle the snow, while ice skating at a local rink is a staple. The rise in virtual gaming has also treated locals to plenty of new hobbies.
For example, blackjack is one of the most popular card games in the world. Players can find platforms online that offer different variations of the game, along with welcome bonuses for signing up. This coincides with the rise of mobile gaming, as many online casinos offer mobile apps.
But Calgary isn't just about getting outdoors or cuddling up with a game. In fact, the city is home to some highly intriguing activities. Feeling a little uninspired? Consider joining or visiting one of the clubs below.
Muggle Quidditch
For those who haven't dived into the Harry Potter phenomenon, a muggle is a non-magical human and quidditch is a type of game played on flying brooms. Combined, Muggle Quidditch is played on a field where chasers, beaters, and seekers all attempt to score points, block players, and find an elusive golden ball.
You'll need a broomstick, some cardio training, and an open mind to get started. Currently, the largest Muggle Quidditch club, also known as 'Quadball', in Calgary is hosted by the University of Calgary. 
Parkour
Popularized in the mid-2000s, parkour is an extreme sport that involves free jumping from one surface to another—as fast and as fluidly as possible. If you were ever curious about parkour but unwilling to leap from one precarious spot to another, consider visiting Breathe Parkour. The facility is designed to help foster a parkour mentality and skillsets. 
The controlled environment was built with jumping over, across, and under a variety of unique obstacles in mind. Best of all, the employees are dedicated parkour artists—and they know how to onboard newcomers. 
Axe Throwing
If you like darts, then you may find axe throwing to be a rustic innovation on the classic sport. In Calgary, the brave-hearted can head to BATL Grounds. The location lets visitors rent axes and throwing boards, which are painted with concentric targets similar to a dart board. Players can keep score themselves as the game progresses.
However, there's more here than meets the eye. BATL Grounds also hosts an axe throwing league, which meets every eight weeks. During a single week, competitors will participate in four matches before a winner is declared at the end of the season.
Kendo
Kendo is a historic martial art that comes from Japan. Kendo involves sparring with a single opponent, similar to fencing. However, there's more emphasis on historical etiquette and sportsmanship. And rather than a narrow rapier, competitors battle one another with a long bamboo stick called a 'shinai'.
The Calgary Kendo Club regularly welcomes beginners and seasoned practitioners alike. The club also provides all the necessary equipment to get started, though those who join will need to provide their own shinai eventually.
Underwater Hockey
Octopush may have been invented by the British Navy, but it's become a full-blown sport in Canada. For the uninitiated, underwater hockey (or octopush), pits two hockey teams against one another… except they play underwater, slowly nudging a puck toward their opponent's goal at the bottom of a pool. 
If you love hockey, have stellar lung power, and have a spare diving mask and fins on hand, then join the Calgary Underwater Hockey Club. The group hosts two different sessions for teams in both spring and fall. It is overseen by the regional body, the Alberta Underwater Council.