In Canada, like most countries, there are laws and regulations in place that govern online gambling. However, the industry is evolving, and this has benefits for Canadians who want to play more online games of chance. The regulatory body overseeing the online casino and betting brands maintains a high standard of operations, which provides a level of protection for players. While some provinces have already introduced regulations and developed a regulated online gambling market, others may take longer to adapt.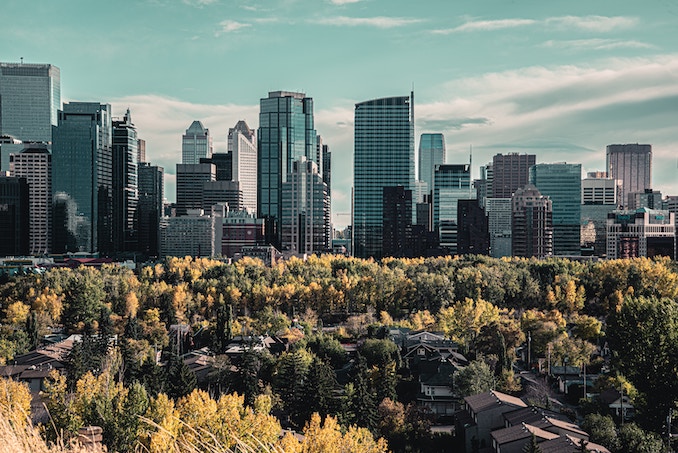 Canadian provinces that offer online gambling
In Canada, the state gambling laws are more favourable, which is why many provinces take advantage of this opportunity and strive to develop the gaming industry. This not only brings in fresh taxes but also contributes to continuously expanding state budgets. While all forms of land-based gambling are completely legal in Canada, when it comes to online casinos and betting, each province has the authority to set its own legislation.
Ontario and gambling legislation
In Ontario, playing games of chance is acceptable as long as they are provided by gaming establishments that have been granted licenses by the Alcohol and Gaming Commission of Ontario (AGCO). AGCO is the regulatory organization in charge of regulating all forms of gambling in Ontario, including lotteries, casinos, and sports wagering.
Additionally, Ontario law requires online gambling companies to put in place player protection measures like age checks, self-exclusion policies, and tools for responsible gaming. A responsible gaming program run by OLG offers support to players who might have a problem with gambling.
Since the launch of regulated online gambling in Ontario in April 2022, there has been an influx of online casino and betting companies to the market. This led to increased marketing activities, so the local regulator had to intervene. As stated on their website, the state gambling laws prohibit any "public advertising of inducements, bonuses, and credits, by operators or media/affiliate publishers, including 'targeted advertising and algorithm-based adverts." This means that casino bonuses can be offered only when a consumer lands on a licensed operator's website or app. However, deciding on whether to take advantage of a promotion could be challenging, so if you are looking to compare the best online casino bonuses available for Canadian players, visit CasinosCanada.
Gambling in Quebec
Gambling is legal in Quebec. The province ranks second only to Ontario in terms of gambling popularity. It has some of the most prominent and luxurious land-based casinos in the country, with games such as slots, poker, roulette, blackjack, and bingo.
The age requirement to enter Canadian casinos corresponds to the drinking age and varies by province or territory. You must be 19 to enter a casino anywhere in Canada except Alberta, Manitoba, and Quebec, where the legal age is 18.
Gambling in Alberta
In Alberta (including Calgary), the online gambling industry is regulated by the Alberta Gaming, Liquor, and Cannabis Commission (AGLC). While this organization offers the legal Play Alberta platform, playing on the Western Canada Lottery Corporation (WCLC) platform is also available in the province.
Betting Legislation in New Brunswick
In the province of New Brunswick, there are no legal online casinos as of this moment. On the other hand, Atlantic Lottery Corporation allows them to make sports bets on a legal and reliable platform called Proline-Stadium.
Regulation of gambling in British Columbia
In British Columbia, the world of online betting is regulated by the British Columbia Lottery Commission (BCLC). This organization is very strict and forces players (19 years and older) to identify themselves by providing personal data and declaring their income in case of a deposit of more than $10,000.
Conclusion
Online gambling has been around for a long time and is now so popular that it has become a major source of income for countries around the world. The legal status of online gambling varies from country to country and, in the case of Canada – from state to state. In Canada, one of the most important things to know about gambling is that it is legal to gamble, but the laws are set at the provincial and territorial levels.
Casinos, racetracks, lotteries, and other gambling organizations must comply with the laws set by their province or territory. Where you are in Canada determines what type of gambling is legal or not and at what age you can participate.