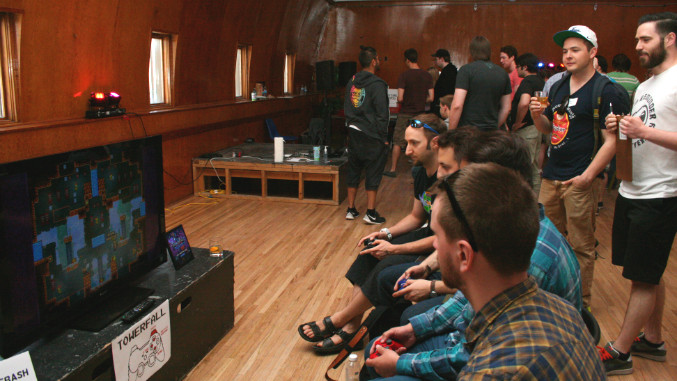 Fans of couch multiplayer gaming and independently developed video games, rejoice!
The Indie Game Bash is upon us once more.
If you missed the inaugural Bash hosted last summer at Sunalta Community Centre, Indie Game Bash is a one-day event where indie game enthusiasts and developers come together to make new acquaintances, have fun, and – of course – to play the games they love.
The upcoming Bash takes place from 7 p.m. to 1 a.m. on February 20, again at Sunalta Community Centre.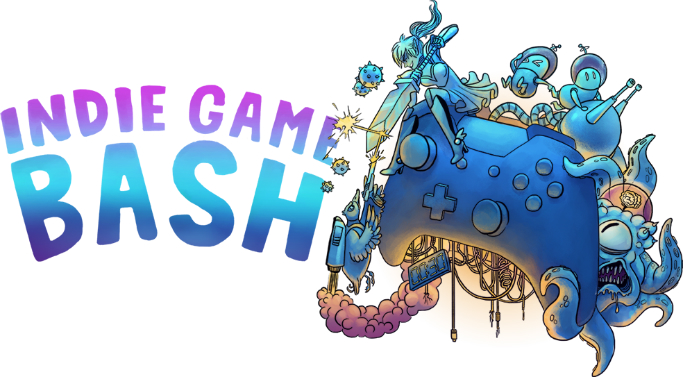 Justin Luk of Mad Capacity Studios masterminded the original event and returned to co-organize the upcoming sequel. The decision to host a second Indie Game Bash, he says, was largely based on the positive feedback he received for the first one.
"I thought it went awesome," he says. "I couldn't have been happier with the turnout, and everyone that was there seemed to have a great time. It was really cool seeing strangers sharing controllers, laughing, and just, really, meeting each other."
Controller-sharing is a key element of the event. Chairs, televisions and consoles are brought in and set up around the community centre, and several moderate-to-well-known indie game titles are set up for attendees to freely join in and play with friends (or strangers).
The games are hand-picked by Justin and members from the Calgary Game Developers group.
"We just went to someone's house and asked ourselves, 'what games would be fun to play?' Justin says. "Then we just played games and went, 'okay, this would be good', or 'I figure somebody might scream about this game'."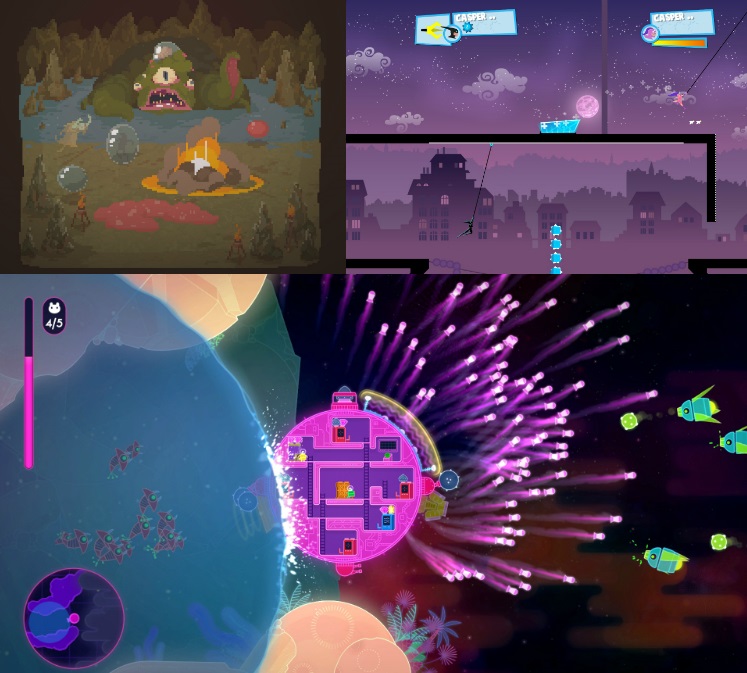 The games they settled on for this version of the event are all multiplayer, and include titles like Speedrunners, Crawl, and Lovers in a Dangerous Spacetime (the complete list is up on the event's homepage).
Some of the games are competitive and will be involved in a friendly tournament to be held over the course of the night, while others are totally free-for-all.
In addition to the opportunity to hang out with like-minded gamers and let loose on some of your favorite indie games, Indie Game Bash offers a unique chance to meet some of the local talent currently working on their own games.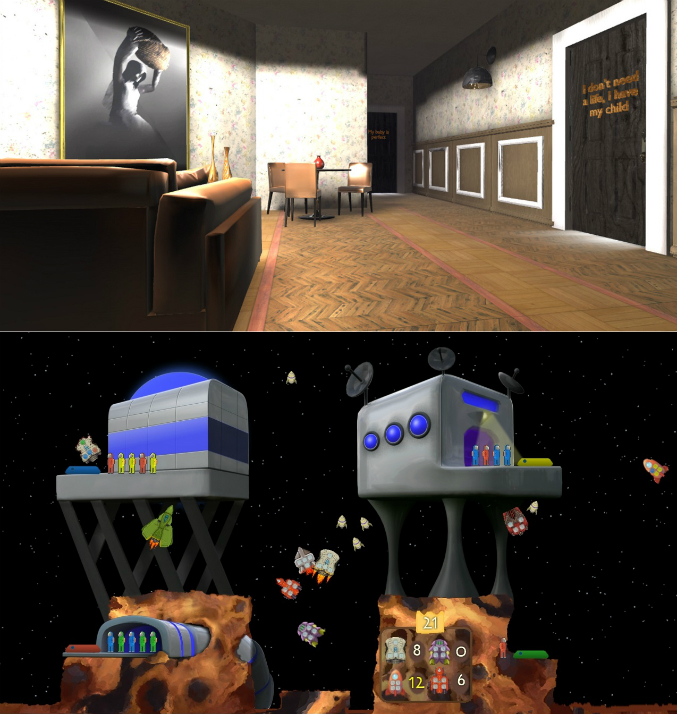 A number of members of the Calgary Game Developers group will be on hand to show off their latest games. Expect hands-on demos and interesting conversations with individuals who clearly love what they do.
"There's a fellow named Farhan who's bringing a new game called KCUF, and another guy named Ian Hern who's bringing a game called Moonbus," Justin says. "We also have 321 Grenades by Kyle Reczek, which is currently on Steam Greenlight."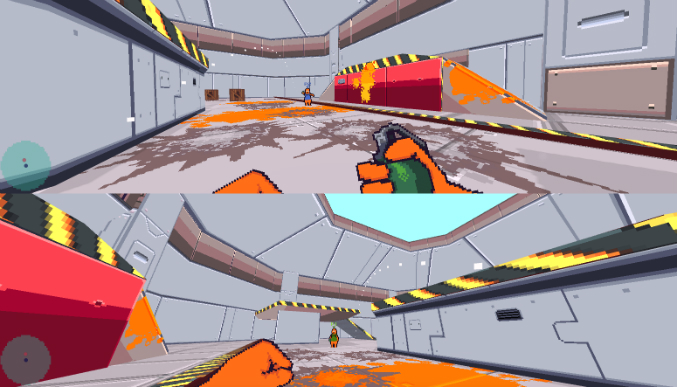 321 Grenades won't be the only Greenlight game shown at the Indie Game Bash. Radu Muresan will be showing his Greenlight title, Semispheres, which is a single player dual-character puzzle game.
"Semispheres was recently accepted into the Indie Mega Booth showcase at GDC in San Francisco next month," says Justin. "GDC is the world's largest Game Developer Conference, and the Indie Mega Booth is this sort of prestigious exhibition. As far as I know, it's the first Alberta game that will have been in the Mega Booth."
Kyle and Radu are both examples of local developers who are pushing to transition from game dev as a hobby to a career.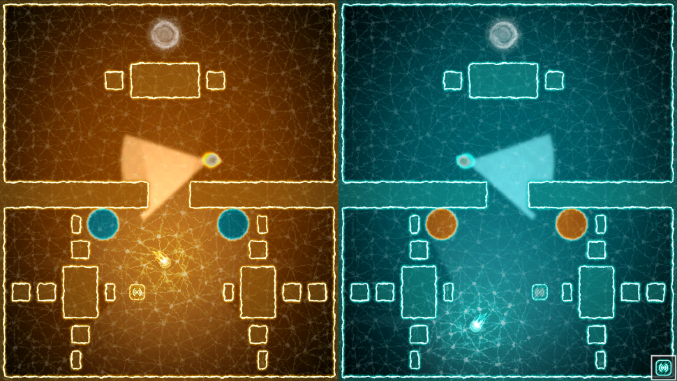 "None of us are fully making a living off of it yet," says Justin, "But the community around it is really active, really vibrant and really passionate. There really hasn't been a better time to get into making games. You can be absolutely nobody and still make a game, and it's much easier to reach people so they see your game. Even though some might argue the market is super-saturated, the direct consumer thing has never been easier, the state of indie games has never been better, and the information surrounding it is a lot more freely available."
A further testament to the increasing appeal of indie gaming is that this time around, the Indie Game Bash has sponsors.
"We've developed a really good relationship with the Microsoft Store at Chinook," says Justin. "Also, a lot of us use a game engine called Unity, and they've decided to throw us some money – which is great."
In addition to Microsoft and Unity, Indie Game Bash v.2 is sponsored by Seekintoo and illFX Entertainment.
This newfound support has allowed the event to expand into a fundraiser for the Calgary Game Developers Association (who are also co-organizing the event with Justin).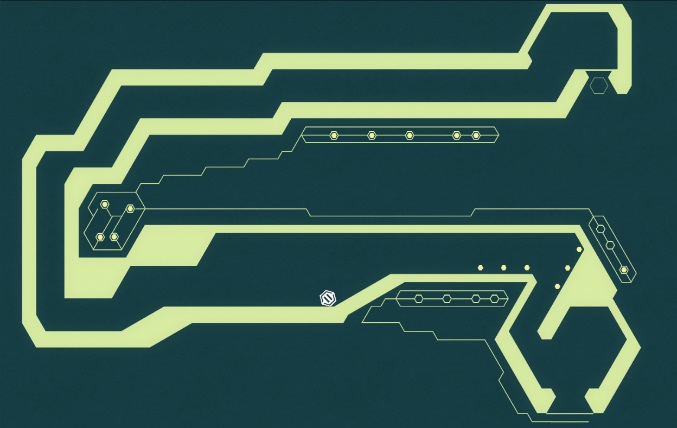 If you are a fan of indie games in any way, shape or form, this event if for you. As Justin points out, this goes double for those interested in getting into game development themselves:
"If you are interested in making Independent games, I feel like reaching out for community is the most important thing to help keep you motivated. Without these other CGDA guys, I probably would have stopped making games a long while ago."
Tickets for the event are available online for $15 or at the door for $20.