The Canadian gambling industry is big business and is estimated to be worth over $14bn per year. If you are interested in gambling, understanding the regulations is essential before placing a bet. Canada has strict gambling regulations which means it is illegal to gamble outside regulated operations.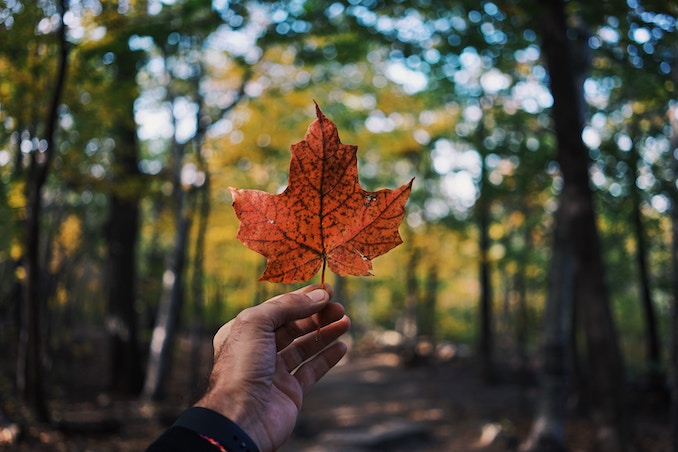 Provincial governments oversee their area's regulations per pre-existing gambling laws.
This regulatory framework ensures that the establishment and operation of casinos in Canada comply with local regulations. These regulations can and do vary from province to province.
Casinos and gambling organizations in Canada can apply for licenses to manage gambling-related services in the area. The provincial governing body will grant licenses based on both Canadian gambling laws and provincial regulations.
It is crucial that individuals understand the specific regulations that apply to the province where they reside. This allows the individual to participate in gambling without potential legal implications.
It has been legal to gamble online in Canada since 1996. But because each province has its own regulations, it can be complicated for people to understand what they can and can't do. Alberta's government agency that is responsible for regulating in-person and online gambling is the AGLC (Alberta Gaming, Liquor, and Cannabis Commission).
One of the most notable differences in Alberta's gambling regulations from others in Canada is that the minimum age is set at 18. Most Canadian provinces have set a minimum age of 19, which makes Alberta a slightly more lenient province for those that want to gamble.
Legal gambling activities in Alberta include sports betting, horse racing, casino gaming, and charitable gaming. Charitable gaming allows organizations to run activities like casino events, bingo, and raffles in order to raise funds. These events must still adhere to specified licensing requirements and are regulated by the AGLC.
Alberta only allows religious and charitable gambling service providers to register as a way of raising funds. Outside this, there is one regulated gaming site called PlayAlberta.
The AGLC plays a pivotal role in the regulation of gambling in Alberta and ensures customers are protected. It also invests the proceeds of gambling into community projects. Their primary functions include:
The regulation and licensing of charitable gaming
Vetting applicants and issuing licenses for all gaming establishments
The registration of gaming industry workers
Inspecting gambling establishments to ensure games are in accordance with regulations
Auditing charitable gaming
Promotion of responsible gambling via the GameSense brand
Investigating criminal activity in gaming
Ownership and maintenance of all electronic bingo, lottery terminals, and slot machines
There are many Canadian provinces that follow similar legal patterns to Alberta for gambling regulations, which include Nova Scotia, Manitoba, New Brunswick, Quebec, Saskatchewan, Ontario, and British Columbia.
Differences in betting regulations for Newfoundland and Labrador were updated in 2021 when sports betting allowed single-game wagers. Previously, only parlays were allowed for sports betting. This is where the gambler must make a selection of predictions that must all come up for the bet to win.
Regardless of where in Canada you are playing from, finding a reputable betting site will ensure you comply with provincial regulations and can enjoy a safe online experience. Exploring a comparison of Canadian betting sites is a great way to see what options are on offer and how you can find trustworthy gambling sites with great odds and a wide variety of games and sports betting markets.
To give you a better idea of the regulatory bodies in charge of different Canadian provinces, take a look below:
British Columbia – British Columbia's gambling regulator is The Gaming Policy and Enforcement Branch of the Ministry of Finance and also has one regulated gaming site called PlayNow.
Manitoba – The Manitoba Liquor and Lotteries Corporation regulates services in the province. Gambling companies that want to register must comply with the relevant gambling acts and are subject to background checks.
New Brunswick – The registration of gambling organizations in New Brunswick is carried out by The Gaming Control Branch of the Department of Public Safety. The province uses the Gaming Control Act of 2008 as its main regulation and companies are able to manage and develop provincial government lottery schemes.
Newfoundland and Labrador – The Newfoundland Labrador Consumer Affairs Division, Consumer and Commercial Affairs Branch regulates gambling in the province. There are no in-person casinos and only non-profit card games, bingo, lottery, and chance games are permitted.
Nova Scotia – Gambling service provider registrations are carried out by Service Nova Scotia's Alcohol, Gaming, Fuel, and Tobacco Division. They use the 1994-95 Gaming Control Act and will also settle gambling complaints and disputes.
Ontario – Ontario's Lottery and Gaming Corporation is widely regarded as the least restricted regulatory body in Canada. There are a number of land-based casinos and they have also improved online gambling accessibility with the introduction of the province's iGaming market.
The Prince Edward Island – The island's Lotteries Commission regulates service providers and casinos in the province. The commission has the power to develop and manage the area's lottery schemes.
Quebec – Quebec has two main regulatory institutions; the Quebec Lottery Corporation and Regie des alcools, des courses et des Jeux. The first regulates bingo games, gambling halls, and lotteries. The other covers alcohol, horse racing, gambling, and public lotteries.
Saskatchewan – The Liquor and Gaming Authority of Saskatchewan uses a variety of regulations to create its legislative framework, including the Alcohol and Gaming Regulation Act of 1997.
Yukon, Northwest Territories, & Nunavut – The three provinces of Yukon, Northwest Territories, and Nunavut have limited gambling services. There are no regulated online gambling sites and just one casino. However, citizens of these provinces are not restricted from using unregulated foreign gambling sites.