Hello there, my name is Luna and I'm a senior gal who's looking for her retirement home! The ideal home for me is on the calm and quieter side of life. I hope you enjoy some conversation in the morning because I do love to have a nice chat about food and pets. Play sessions with you are great – I'm especially partial to wand toys – but I'd also enjoy having a spot near a window where I can watch the birds and squirrels outside. I'm not much of a lap cat but I'd love to be able to hang out in the same room as you! Now, just so you know, I can be a tad particular when it comes to my litterbox habits. I would love if my future family could provide me with a large litterbox that is cleaned daily and is in a low traffic zone where I can do my business in private. I can't wait to start our lives together. I bet it will so puurfectly lovely!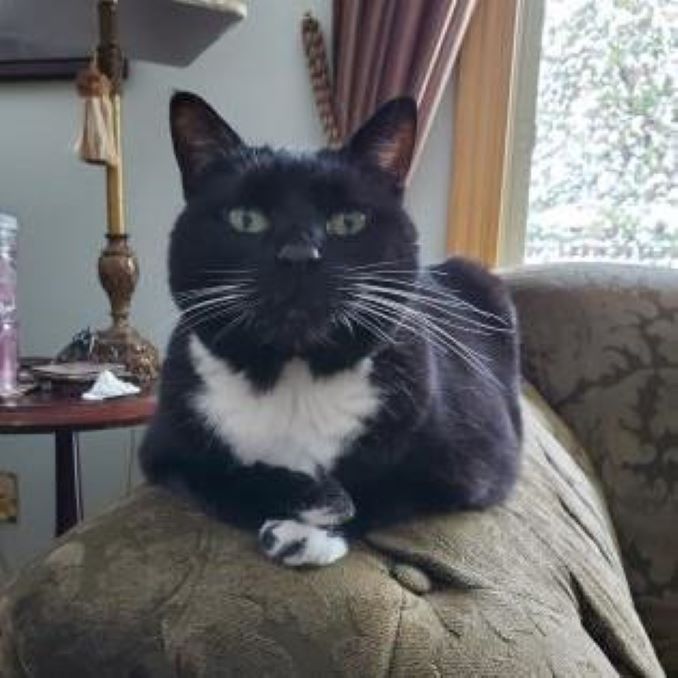 Luna
Breed: Domestic Shorthair
Age: 10 years 10 months 19 days
Gender: Female
Size: Small
Colour: Black/White
Spayed/Neutered: Yes
NEW ADOPTION PROCESS: Please fill in the Cat Lifestyle Survey found on the How to Adopt page (please include my name and animal reference number) if you are interested in adopting me! Serious inquiries only.
In order to ensure a smooth and successful adoption, please remember to check all the basic requirements for adopting before coming in to the shelter.
About this column:
Each week we feature animals available for adoption from local shelters in the Calgary area with the hopes that our readers will assist in finding good homes for them. If you, or someone you know, has the resources to take care of one of these animals, please do get in touch with the appropriate shelter via the links provided.