Shuffalo formed amidst Canada's Rocky Mountains, and their sound has been described as, "reminiscent of a summer drive to the cabin for the weekend, or your favourite fleece-filled denim jacket on a brisk autumn morning." But this description certainly doesn't paint a full picture of the band's scope and breadth of musical talent. All members are multi-instrumentalists who beautifully blend elements of folk, electronic and rock anchored by the soulful voice of primary songwriter and lead vocalist, Brayden Bell. Bell, who gently walks listeners through fields of pain and beauty of everyday life speaks directly to and from the heart, with lyrics that often provoke thoughts on spiritualism, reality, love, and adventure. Shuffalo's music explores a range of topics, such as climate change, mortality, love, and the fight for a better tomorrow.
Shuffalo has supported notable acts such as Shred Kelly, Lucy Rose, Dave Monks (Tokyo Police Club), and Said The Whale.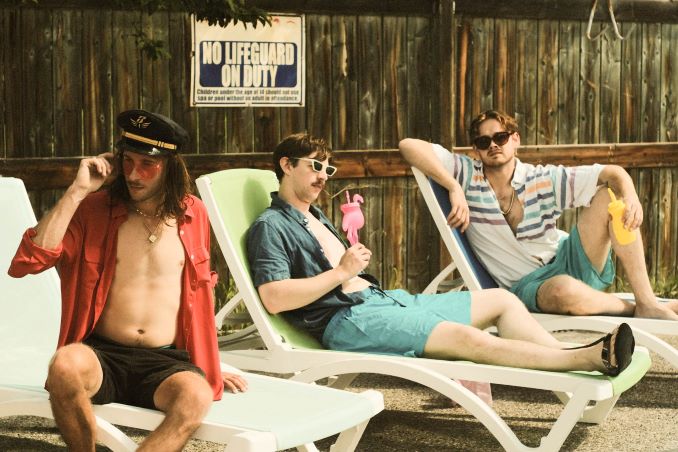 Name: Shuffalo
Genre: Indie Pop-Rock
Founded: 2018
# of Albums: 1, debut EP is 2018's Heart Attack
Latest Release: Currently releasing singles, including "Stay On Me"
Latest Single: "Whispers"
Latest Video: Lyric video for "Whispers"
Favourite Local Restaurant:
Native Tongues, Ship & Anchor, and JINYA
Favourite band as a teenager:
Coheed and Cambria, Kings of Leon, The Beatles
Favourite band now:
Phoebe Bridgers, Hozier, Yukon Blonde, Ben Howard
Guilty Pleasure Song:
Teenage Dirt Bag, baby 😉
Live Show Ritual:
We usually go for a nice and hot steamy bowl of pho.
Favourite local artist:
Amelie Patterson, Wyatt C. Louis, The Ashley Hundred, and Thomas Thomas
Nose Hill or Fish Creek?
Nose Hill
EP or LP?
EP
Early bird or night owl?
70% Early Bird
Where can we follow you?
Facebook | Twitter | Instagram | Spotify
Road or studio?
A nice mixture of both is ideal.
Any shows or albums coming up?
We'll be releasing more singles throughout this year and next and we're currently brainstorming some unique live show experiences, so stay tuned!