Joseph Tennant is a songwriter and musician based in Calgary, Alberta. His music covers a wide variety of emotional landscapes, from deep melancholy to tongue-in-cheek humour. A defining feature of Joseph's music is his ability to take the listener on a journey. With lyrics that are quirky, yet full of meaning, he invites listeners into each new tale.
Joseph's music is intimate, with stripped back instrumentation and out-of-the-box arrangement choices. Even at the young age of 22, Joseph is already proving he has a thorough understanding of his craft. Having begun songwriting and producing as a child, he has been honing his skills for over a decade, which is quite apparent to anyone who hears his music.
Although creating for almost a decade Joseph studied the intricacies of songwriting and musical performance under Brian Doerksen for three years. It is quite apparent that he has a solid grasp of the craft. Joseph is an accomplished guitarist, banjo player, and producer as well who is continually seeking opportunities to grow and learn.
The journey of music making is one that never stops. Joseph is constantly writing new material for future pieces of artwork. His latest single, How Good and Pleasant, was released in March, 2020.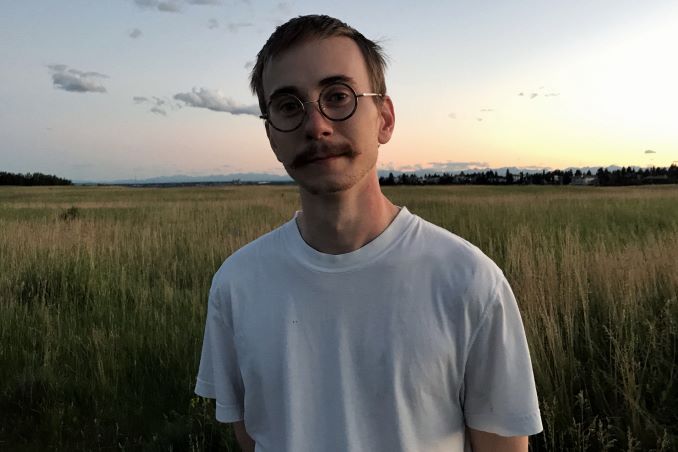 Name: Joseph Tennant
Genre: Singer/Songwriter
Founded: I started taking music seriously in 2016.
# of Albums: 2
Latest Release: Stories from the Landscape 
Latest Single: How Good and Pleasant 
Latest Video: As the River Bends
Favourite Local Restaurant:
I always seem to find myself at Takumi Sushi with a group of friends.
Favourite band as a teenager:
I have to say that I have always adored the poetry and music from mewithoutYou.
Favourite band now:
I go through favourite bands in waves, right now I have stumbled upon a Nova Scotia musician that goes by, "Old Man Luedecke," and have been enjoying that immensely. Before that it was Christian Lee Hutson.
Guilty Pleasure Song:
I definitely enjoy Taylor Swift's latest album quite a bit more than I thought I would.
Live Show Ritual:
I used to get very nervous before I played and couldn't stomach eating food. Now I try to get something tasty, toss a few jokes with friends, and then sing my heart out.
Favourite local artist:
I have really been enjoying Heather May's record, "For Mark."
Nose Hill or Fish Creek?
Fish Creek because of that wonderful little creek. I could wade up and down that thing for ages. I also seem to have more encounters with deer at Fish Creek.
EP or LP?
I have a short attention span when it comes to larger projects so I'm more of an EP guy.
Early bird or night owl?
Early bird by necessity, night owl by design. If I don't get out of bed at a reasonable time my day collapses and I'm incredibly unproductive.
Road or studio?
I love the studio. I'm always full of ideas and enjoy executing them in every way I can in the studio.
Where can we follow you?
Website
Bandcamp
Instagram
Twitter
Facebook
YouTube
Any shows or albums coming up?
I am currently working on something that I'm hoping to give away on Christmas day.