You found me! I'm Dory! And let me tell you, you're in for a real treat! I'm gorgeous with my silky black and white fur. I'm chatty so you'll never be lonely. I'm playful so you'll never be bored. I'm super curious so we can explore new things together! And above all? I'm super sweet and love affection, so get ready for cuddles when you take me home! Since I do have this beautiful fur, some extra brushing would help me make sure that I don't develop any mats or snags. Plus it'd be some great bonding for us! I hope to see you soon, especially if you have a Dory shaped hole in your heart!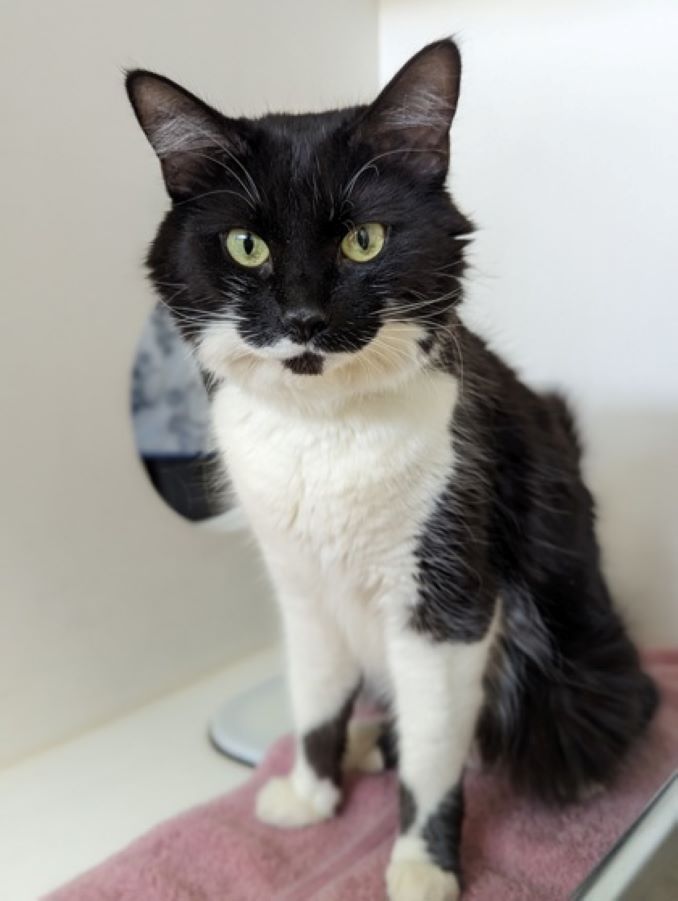 Dory
On Hold: No
Gender: Female
Colour: Black & White
Declawed: No
This sweet pet is available for viewing at the Calgary Humane Society! Interested adopters are welcome to self-schedule for an adoption appointment using our online calendar here.
About this column:
Each week we feature animals available for adoption from local shelters in the Calgary area with the hopes that our readers will assist in finding good homes for them. If you, or someone you know, has the resources to take care of one of these animals, please do get in touch with the appropriate shelter via the links provided.