Yes, picking up dog poop is gross, but that does not mean that you don't have to do it. This week's featured business is Walk Buddy and they make it virtually impossible to not pick up after your furry friend!
What is your business called and what does it do?
Our business is called Walk Buddy. We sell a 3D Printed Poop Bag Holder – that holds the used bags for you – so you don't have to!
We also sell unique collars and leashes and have a new line of customized 3D printed dog bowls – perfect for that much needed drink after a long walk!
What made you want to do this work?
One night while walking our dogs and holding gross used poop bags in our hands we thought – there has to be a better way!
After our invention was finalized we knew we wanted to sell at markets in Calgary and be part of the community and the energy that they create.
What problem does this solve?
With the Walk Buddy – you don't have to hold stinky used poop bags. The Walk Buddy will do that for you. It is attached to your leash, holds extra bags and stores treats – so you are out the door faster and without any treat crumbs in your pocket!
Who are your clientele/demographics?
Anyone who walks dogs, loves dogs or knows someone with a dog.
How does your business make money? How does it work?
All of our products are made in our home – our 3D printers never stop running!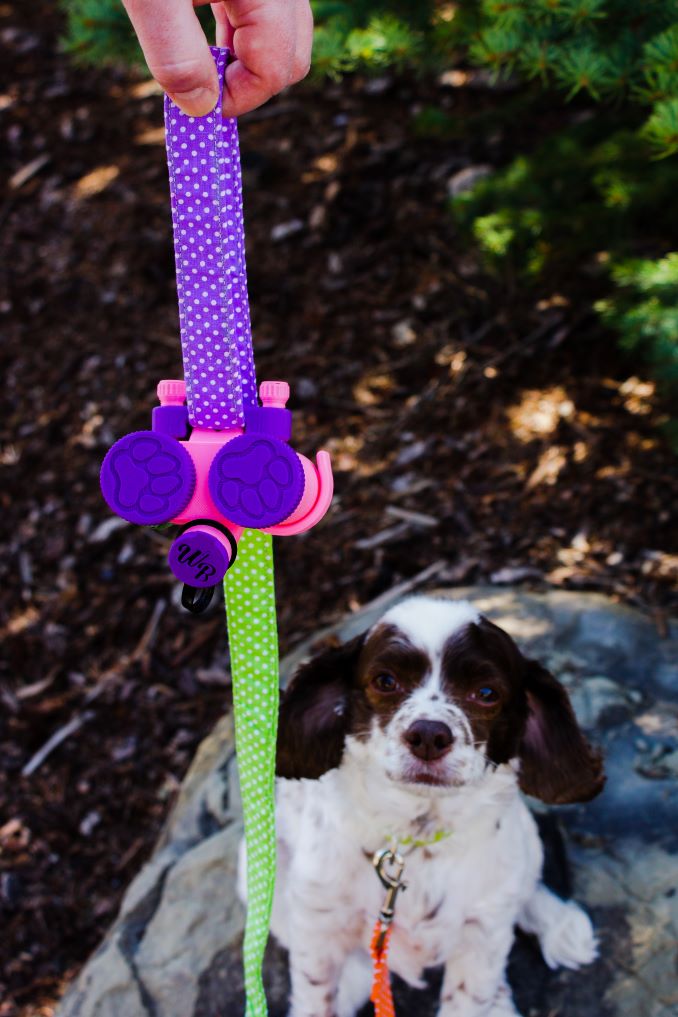 Where in Calgary can we find your profession?
We are at various markets, as well as being on Etsy.
We also offer free home delivery in Calgary to anyone who sees something they want on our social media (Facebook or Instagram).
What is the best question a prospective customer could ask a member of your profession when comparing services?
If they stand behind the products they sell. At Walk Buddy we are always available to answer product questions or concerns.
What is the best part about what you do? What is the worst part?
The best part is having creative independence and sharing our idea with the community at markets. Life is hard and we feel lucky to be able to offer a way to make it a little easier.
We haven't found a bad part yet … we feel blessed to be able to do this work.
What is your favourite joke about your own profession?
What did the dog say to the tree?
Bark.
PAY IT FORWARD: What is another Calgary business that you love?
We can't pick just one! The staff at Dragon Boat Viet Food to Go Food Truck were very kind to us our very first market morning and we are grateful for the support we have received from Gypsy + Jasmine (and they have great soap!)