Sports betting has been a key player in the growth of global sports. Betting has been around ever since competition existed, and it is written in history that numerous sports have been bet on throughout history. If you were to travel to the past and visit a sports event that dates back a few hundred years you'll find yourself in an atmosphere where people are betting on sports like horse races, mediaeval jousts, archery, duels or fights, foot races and more. As sports advanced along the years, betting stayed roughly the same with a few technological advancements here and there, and as time passed, the relationship between these two industries flourished, and nowadays, we can see all kinds of partnerships where betting companies with a lot of money to spare sponsor organizations to fund anything related to sports ranging from athletes, to clubs, to leagues, events, and more.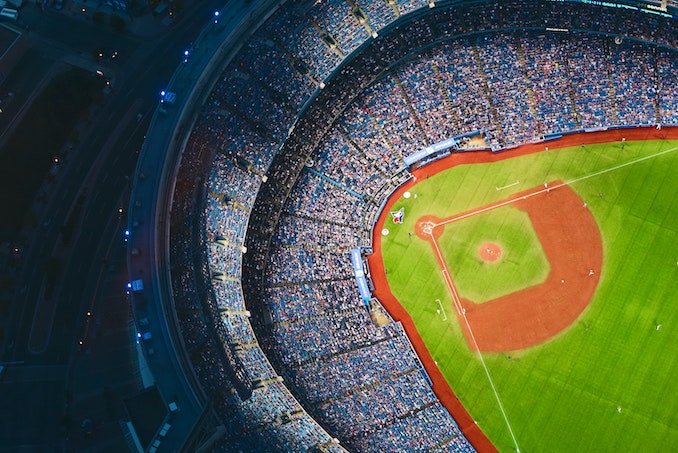 What was the move that led to this global phenomena?
As a byproduct of the 2018 repealing of Pro and Amateur Sport Protection Act (PASPA), the sports sector's approach toward gambling on athletic activities has shifted significantly, enabling partnership and marketing prospects for sportsbook companies. When it comes to wagering, businesses that would normally shun it have welcomed the sector after witnessing everything it has to offer.
How betting partnerships affected sports leagues all across the globe.
Betting partnerships with sports organizations & leagues in America (USA)
The four major sports leagues in the United States of America (NFL, NBA, MLB & NHL) have benefited massively with the marketing and advertising of legal betting companies. Just to give you an idea of how much they benefited, they earned an additional over $5 billion USD annually ever since they started partnering up with betting sites. Not only did this help them improve the quality of streaming sports live to billions of homes globally, they could stock up with more resources than ever and went an extra step forward in the process of making it easy for athletes to earn a living through their sport alone. Around $600 million USD was made just through Television ads alone, and an extra 90 million was made through video and data revenue.
Has it not reached its fame yet in Canada? 
Even though betting is gaining more popularity than ever across sports partnerships around the globe, Canadian sports organisations have still not made any official deals with any bookies yet. However, with the current pandemic situation, some leagues are being cancelled and alternative funds for these athletes and organizations are becoming harder to find, meaning it's inevitable to see these sorts of partnerships appear in Canada sooner rather than later. Most likely, the Canadian sportsbooks found at safe betting sites would be the first companies we might see appearing in sponsorships to help fund the Canadian sports industry. There is nothing holding these organizations back from dipping their toes into this profitable advertising industry, so it's only a matter of time before we start to see these companies pop up on our favourite live sports in Canada.
Europe's sports clubs taking advantage of the high funds generated by the success of Euro bookmakers
One can find betting advertisements in all kinds of sports all around the world. Some sports have taken it as far as having betting company logos on the sports apparel such as clothing for athletes, banners in fields, as well as liveries on race cars. Some of the most popular betting marketing tactics through sports are found in soccer, where numerous teams from European and global leagues have implemented betting websites on their squad kits, and some of the biggest examples are found in the English Premier league (EPL), where big teams are happy to show off betting sites as their main sponsors, printing out squad shirts with a big betting logo in the middle, such as the ones found in the image below. These teams may have had to sacrifice some shirt space, but it definitely paid off with unforeseen levels of marketing revenue.
How it's looking overall, and what to expect to see in the near future.
Over thirty regional markets have already taken their initial stakes in the groundbreaking chapter of online sport wagering. Providers, network operators, and even league organizations have grasped the fundamentals and are eager to adapt to a new era of economic development. Now would be the time to take advantage of the tremendous chance to attract fresh viewers and keep legal gambling growing at an accelerated rate.
It's difficult to say for sure, but it appears that most organisations think that doing it solo is more difficult than working as a group. It's becoming more and more common for bookmakers, tournaments, data suppliers, and other key players in the business to form legitimate sportsbook agreements. No one-off alliances are really created. Betting sites, competitions, etc profit from large foundations of long-term partnerships that have been built up through time.