The origins of games are fascinating and, above all, uncertain. Of course, this is true of all games, and Poker is no exception. So here is a brief history of Poker and how we can trace its origins.
The Origins of Poker: The As-nas
To find out where Poker originated, we should first worry about the playing cards, which were once very different from those we use today. But apart from the deck used and the values present in it, there are many games based on the same principles as Poker – that is, the combination of a series of cards.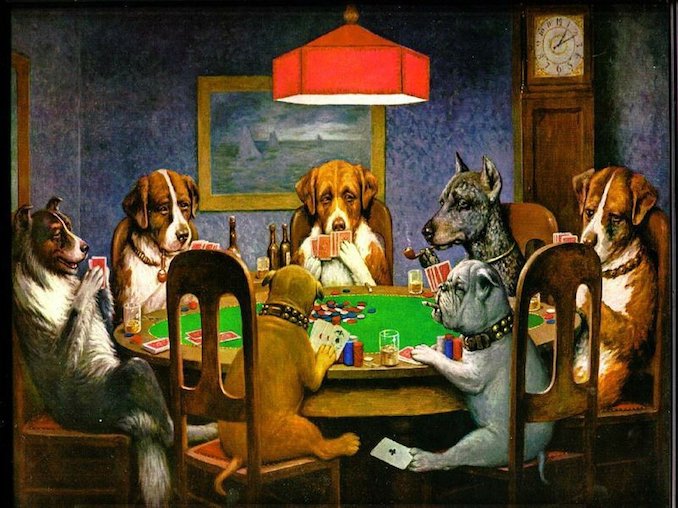 One of the most common theories is that Poker derives from a Persian game called As-nas. In its earliest version, As-nas was played with twenty cards (but there is also a 25-card variant with five sets) with a series of figures with five different, decreasing values: Ace, King, Queen, Soldier and Dancer. Each player received five cards, and the combinations were similar to those of modern Poker but without scales and colors. There were even bets, and there was the concept of blind bets, i.e. without looking at your cards. 
As you can easily see, there are many similarities between As-nas and Poker. And it is interesting to know that there are modern As-nas players who play this five-set variant using five identical packs of cards even today. An analogy that is not yet exploited by online gambling sites, which are very active in offering different Poker variants, but often more modern, as is the case with GGpoker Canada. The platform offers different variants of the game on single games and allows you to register for tournaments with progressive jackpots. In the last few years, online players have even had the opportunity to participate in special WSOP events on the platform.
Alternative Poker Ancestry: Brag and Poque
On the other hand, Brag comes from the United Kingdom and is played similarly to As-nas but with "traditional" European cards. It derives from the game of Primero, played in Spain and Italy, and was first described in 1721 in a manual called The Compleat Gamester. 
Brag – which in its variants with contemporary decks is still played today – used a deck of 32 cards, and each player's hand consisted of only three cards, so the highest score was three of a kind. In addition, one of the cards, the Knave of Clubs, functioned as a wild card.
Poque – a very likely alternative for the development of Poker – was a French parlor game that originated from a German game. It was also known as Poch or Pochen and had rather complicated rules, involving a first phase of dealing cards with an atout and a second phase of betting. This game was later exported, with French domination, to the overseas colonies in America, such as Louisiana, from where, as we know historically, Poker spread.
The Spread of Poker in the USA
The first casinos were simply tables where players sat, which was done on the great steamboats that traveled down the Mississippi River carrying goods and people. And to pass the time, people started to play for money. Then the whole environment developed, leading Poker to become what it is today, with casual players and professional players who saw Poker as a way of life. The rules changed from the original 20 cards used to the modern 52-card decks, and innovative elements such as the flush and the straight were introduced, the latter around 1860.
What follows is recent history: Poker became one of the country's dominant games, thanks to the spread of the great gold rush, and in the cities, alongside the saloons, the first casinos appeared. Nowadays poker cannot only be played in physical casinos, but also online. But that's another story!