Most people that play at casinos, whether online or land-based, are simply playing for fun. The thrill of casino games is hard to beat, with the prospect of potentially winning real cash being one of the main reasons, so many people play. With money on the line, however, it pays to be strategic over how you play, and there are players out there who can improve their odds of success.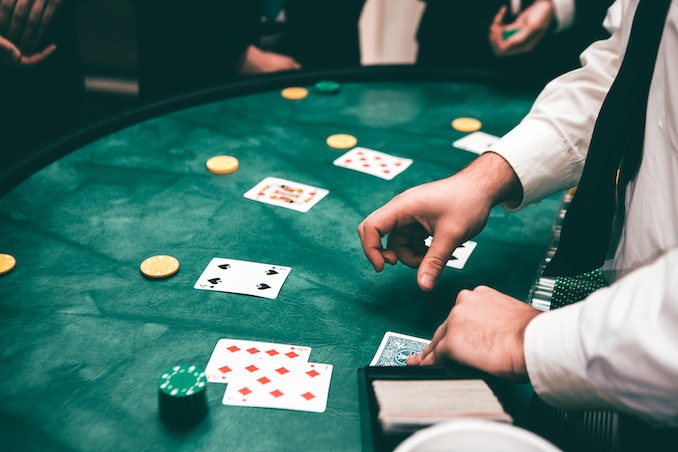 Responsible gambling is always encouraged, and it's important to understand that casino games are based around luck, and the casino always has an advantage. That said, you can still win real money if you play your cards right. Make sure you're never playing with more than you can afford to lose, and if you need to, most gambling sites will allow you to set limits on how much you spend.
Even if you're not a professional gambler, you can still play like one if you follow these tips:
Choosing the Right Game
Knowing which game to play is half the battle as casino games vary a lot in the amount, they payout and the house edge. An online casino with many games is usually a good thing, but finding the right game is important. While you might have a favourite casino game already, the chances are you should drop it and find something that has a good return to play (RTP) rate. All casino games have a measurable RTP rate, which is an indicator of how much you can expect to win back after playing over a long period of time.
You can find details about the RTP rate in the game information, which is a percentage usually between 90% and 99%. The higher the number, the fairer the game is to play. Table games like Blackjack tend to have a higher RTP rate, although you can also find some video poker games with very high rates too.
Learn the Rules
This goes without saying but learning the rules of the game you want to play is incredibly important. Most casino games are fairly simple to learn, but they can sometimes include complicated features and strategies. The best casino players understand the games they play inside and out, taking the time to carefully plan their strategy to lower the house edge. There are lots of different guides online that give an in-depth look into how to play various casino games and reduce the house edge.
If you want to practice before playing for real money, it's always a good idea to play a few rounds for free. Most online casinos allow players to try out the games in demo mode before risking their own money. Be sure to familiarize yourself with how the game works and understand how to win. This is a great opportunity to try out different strategies with no risk.
Manage Your Bankroll Effectively
Your bankroll is the amount of money you have available in your account. If you want to play successfully, you'll need to make your bankroll last as long as possible. Professional casino players manage their bankroll carefully, using incremental bets and reducing their bets when their bankroll gets smaller.
It's also a good idea to set limits on how much you play if you want to stay in control. Pro players set loss and win limits, deciding before they play that they'll stop once their bankroll hits a certain number. It's always a good idea to stop playing if you're losing too much, as this often just results in chasing losses and losing even more. Deciding when to stop while you're ahead is also important, as you'll want to end your playing session on a high note.
*This post in Sponsored