Alberta in particular has come on leaps and bounds in not only regulating gameplay, but also ensuring that all players within the province are safe whilst they enjoy these games. The Alberta Gaming, Liquor and Cannabis (AGLC) commission is their main governing body, overseeing everything in their namesake. The policies put in place by the AGLC are what helps to maintain the integrity and security of all casino gaming, whilst also finding avenues to gain financial return and economic benefit for the province.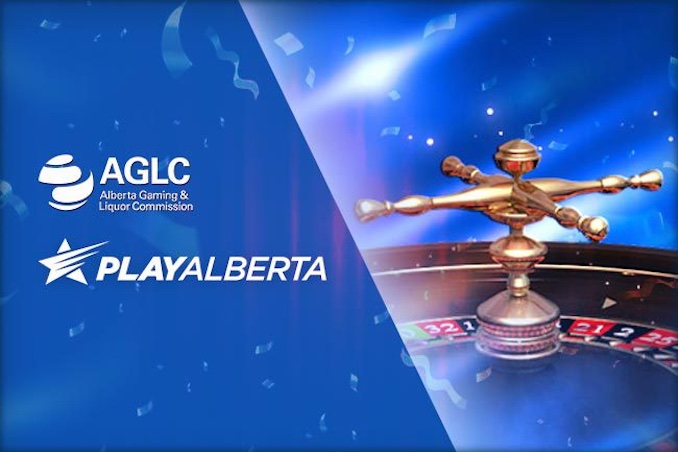 In fact, since the mid-1900s, the Criminal Code of Canada has given each province the authority to decide which gaming activities they'd like to allow. From there, the majority of these provinces decided to construct their own governing boards to regulate and review all arguably taboo activities. 
Going back to Alberta, one of the most innovative things to have come from the AGLC is most definitely the move towards allowing online casinos to operate. Namely, there is just one legally regulated online casino in Alberta to choose from – Play Alberta. 
Join us as we tell you more about this popular casino site, whilst also taking a look at how and why it proves to be a safe space for gaming in Alberta.
What is Play Alberta?
As we touched on above, Play Alberta is the province's only regulated online casino. Alberta places a lot of importance on safety when playing online, and because of this, felt that it was necessary to take gaming into their own hands. 
Play Alberta made its debut in 2020, after years of development. Prior to this, Alberta players had no other option but to play offshore, which is far less regulated and controlled. So, the introduction of a province-own site was certainly a welcome addition to the gaming scene!
Play Alberta offers a wide range of casino-based games to all those who find the site. To give you a little more insight into what to expect from the virtual casino, allow us to give you a tour:
Click onto the casino tab if you're looking for a touch of classic gaming, from the comfort of your own home. Start scrolling from the seemingly endless range of games and you'll be delighted with choice such as Blackjack, Roulette, Poker, Baccarat and Slots.
If you're just looking for a quick casino fix, then the Instants section is for you. Expect to find games such as Keno, Poker and other ticket-based activities, as well as your fair share of free demos. The beauty of these demos is in the name – they're free, and give you the chance to get to grips with your game of choice before diving in with your own cash. 
One of the latest advancements in gaming technology, that has been met with great excitement, is undoubtedly live dealer games! And Play Alberta is happy to host a wide variety, with a real-life dealer running the games from a dedicated studio, streaming right into your home. The magic of playing live is that you more or less get the same experience as you would at a brick-and-mortar casino, without having to move a muscle!
How does Play Alberta keep players safe?
The AGLC have also developed an organisation called GameSense which has been designed specifically with players in mind, filled with valuable information about gambling and relevant support, to help the people of Alberta make informed gaming decisions. 
This includes: 
Key gambling facts
Information on how games of chance work
Dispelling common myths about gambling gameplay
Tips for playing responsibility
Resources to aid problematic gambling habits
–
With GameSense and Play Alberta both being products of AGLC, this just continues to demonstrate the board's commitment to keeping all casino gameplay regulated and safe for all. What's more, the Play Alberta site also has a dedicated GameSense tab for quick access to their resources. Because of this, it's now safer than ever to play casino games in Alberta!