The new regulations in Ontario have drastically changed the way online gambling works. Casino deposits are the first to attract attention due to their fluctuations, but there are many more to discuss.
It seems like Ontario is setting a sound example in Canada by providing enhanced protection from the authorities and additional rules to follow.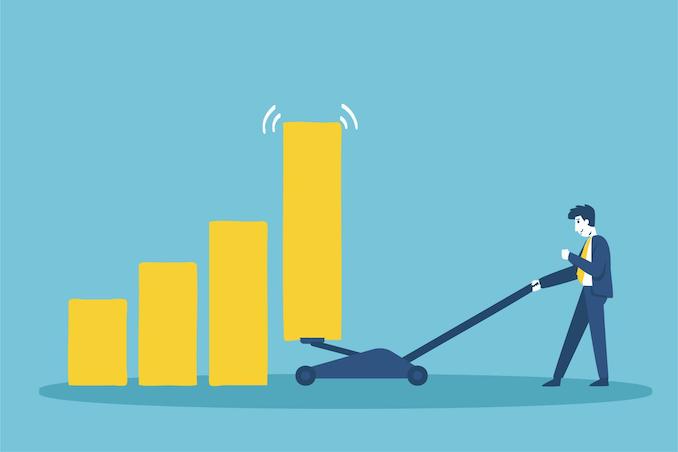 Could this be the beginning of a widespread change, or will Alberta settle for its current regulations?
The impact of a specialised authority's subsidiary
Specialised authorities take a closer look at activities that may have a major influence on people's well-being.
Specialised authorities and their limitations
While it is expected from them to ensure safety and fairness among citizens, this is only to some extent a realistic expectation. 
Here's why
Specialised authorities must cover a very broad range of activities and procedures;
This leaves little room for going into detail and conducting strict verifications as often as it would be ideal for preventing every irregularity;
Checks that are only conducted once and by a single authority are rarely error-free;
If the area of expertise is complex, it may be hard to regulate it properly. Gambling, for instance, is a permanently growing industry, and it requires vigilance for regulations not to become outdated.
This is where subsidiaries come in
A subsidiary company such as iGaming Ontario was much needed in the province, given that it has the highest revenues in Canada (over C$2 billion in 2021).
This is because
With the establishment of iGaming Ontario, clearer legal limits were imposed for gamblers;
There is now an authority that oversees the activity of casinos exclusively, making sure that all regulations are being respected;
More attention can be paid to creating a safer gambling environment for players;
It is easier to notice the shortcomings of gambling operators and what needs to be improved.
What can Alberta learn from Ontario's New Gambling License?
Alberta should use the new Ontario regulations as an example of high security standards and preoccupation with the gamblers' well-being.
This can be explained easily:
Prioritising safety
A safe gambling environment can prevent damaging consequences, especially when it comes to problem gamblers. 
The new regulations and overseeing authority already have a major impact on the Canadian gambling industry. 
The responsible gambling program they're currently building involves
The implementation of a responsible gambling accreditation known as

RG Check

, which was developed by the RGC (Responsible Gambling Council);
Campaigns for problem gambling prevention that will limit promotional marketing;
A self-exclusion program that involves all Ontario-licensed casinos;
Obtaining anonymous player data to conduct research that will help optimise RG tools.
Gaining the players' trust 
iGaming Ontario has already gained the trust of casino players due to the high level of protection it provides.
This involves
The player support service featured on the subsidiary's website, where players are encouraged to pursue their legitimate disputes and complaints;
A questionnaire within the Player Support page where you describe your issue and receive free legal advice;
Detailed regulations regarding the operators' responsibilities and sanctions.
Here are some of the most relevant regulations:
Gambling operators are responsible for the actions of the third parties they collaborate with if the actions are related to the operator's activity;
All suppliers of gaming services must be registered with the

Alcohol and Gaming Commission of Ontario

;
Data security management and software must meet a larger number of conditions than before.
Positive outcomes: What has Ontario obtained after these changes?
As per recent reports, the new Ontario regulations have had a positive impact on the Canadian gambling industry, despite only being implemented in April 2022.
Deposits have increased
Although the number of new players who deposit for the first time has lowered by a surprising 40%, overall deposits have increased.
So far, the total sum is 15% higher than before.
Experts predicted:
A revenue increase of up to C$1.8 billion in 2022;
A rise in the number of players that reach gambling platforms directly, without the help of any intermediaries;
Players may be two times more likely to create accounts on the gambling platforms they access.
Other effects
Players who stayed on gambling websites were 1.5 more likely to deposit;
Operators licensed by the AGCO (Alcohol and Gaming Commission of Ontario) have registered conversion rates twice as high as previously;
Third parties that market casinos have registered a 40% decrease in conversion rates, meaning that players have a higher chance of avoiding misleading casino advertisements.
Conclusion
It is still unclear whether Alberta will follow the example of Ontario and enforce an official gambling authority.
However, given the recent statistics, this would be a wise decision: players would benefit from more protection and security, while casino operators would have a fair chance of increasing their revenues. 
With the gambling industry expanding rapidly, the only certainty we have is that updated regulations are much needed in every state and province that allows this activity.